GIFT Adoption Resources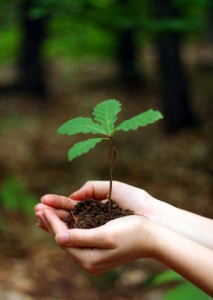 Articles
Referred by Lynn Cooper
Journal Of Social Work, "Issues Facing Adoptive Mothers of Children With Special Needs" By Heather Forbes and Sophia F. Dziegielewski
This article discusses the challenges and struggles facing Moms of adopted special needs children. The authors identify the many stress factors for Moms and shares stories as to help the Moms know they are not alone.
Books
Referred by Mary Bender
Family First – Your Step-by-Step Plan for Creating a Phenomenal Family, by Dr. Phil McGraw
In this book by Dr. Phil, parents are honored for their "noble" and powerful role that shapes the "tone, texture, mood and quality of this interconnected and vitally important unit". The book empowers parents by providing strategies for creating a phenomenal family, for creating a family legacy and for parenting with the insight of knowing your personal style, as well as your child's. Divorced and blended families are recognized for their unique challenges as well and he addresses that in the beginning of the book. In Part Two, Dr. Phil shares seven tools for purposeful parenting: Define success, Listen and learn, Partner with your child, Performance and payoffs, Shake it up to break it up, Put your house in order and Walk the talk.
I found this book an incredible resource for families and recommend it whole-heartedly. I loved the practical tips but, more importantly, I was impressed by how much the book coincided with the personal growth work that I've been involved with in the past few years. Dr. Phil says, "…the challenge of raising a successful family cannot and will not happen until you decide to clean house inside yourself first." And, what a great first step in creating your phenomenal family – BEing the best and most authentic parent you can be.
Saving CeeCee Honeycutt, by Beth Hoffman
A both delightful and heart-felt fiction book that reveals 12-year-old Cecelia Rose's (CeeCee's) journey through her mother's tragic mental illness and death to her soft landing in her great aunt's home in Savannah, GA. I especially liked the author's "take" on grief and how Great-Aunt Tootie so beautifully nurtures CeeCee through it.
Here's a quote from the book, "You might not think you're grieving, but grief comes in all sorts of ways. There's the kind of grief that leaves you numb, and the kind of grief that rips your world in half. And then there's another kind of grief that doesn't feel like grief at all. It's like a tiny splinter you don't even know you have until it festers so deep it has nowhere to go but into your soul. I think that's the hardest kind of grief there is because you know you're hurting but you don't know why."
Yushi and the Tall Man, by Tami Staut A children's (pre-school and elementary school) book about adopting a Chinese baby
This is a great children's book to open discussions about adoption, and Chinese baby girl adoptions in particular. The story follows what happens to most Chinese baby girls who are abandoned in China, and has a happy ending with a forever family. The illustrations are wonderful and calming.
This book was written by my friend Tami Staut and is about and for my friends, the Jones family, when they adopted their baby Chinese girl, now named Elizabeth. It was a family-affair with illustrations by Jacob Staut, Tess Jones and Elizabeth herself.
The Zippered Heart – Healing the Secrets We Hide Inside, by Marilyn Meberg
We've all got it – a "divided" heart. The dark side of our heart that holds our secrets, our hurts, fears, anger and even shame. And, that holds us back from experiencing life to the fullest. When we deny or disown our "stuff", (which may include adoption or abandonment issues) it may come back in disguise. Meberg says, "It can take the form of depression, anger, moodiness, irritability, or an inability to focus or maintain concentration."
As an adoptee myself, I loved exploring my "dark" side with Meberg as my guide. It's a journey that ends in loving and accepting myself based on who I AM; not what I DO. Then, I can travel through life with confidence in being loved by the God of the Universe and truly live with passion and abundance.
Neil Clark Warren shares his perspective on this book: "This book will change lives, because it requires that we look precisely at both the dark and the light sides of ourselves. Then it brings an overflowing grace and forgiveness."
Perspectives on a Grafted Tree – Thoughts for those touched by adoption, compiled by Patricia Irwin Johnston
This book is a compilation of poetry by and for those who have been touched by adoption. It reflects authentic feelings from the many perspectives on adoption – from birthparents, adoptive parents and adoptees. Johnston says it beautifully: this book "supports the honest acknowledgement of gains and losses, happiness and pain, that adoption as an experience has on the lives of all whom it touches – birthparents, adoptees, adoptive parents, intermediaries and the world as a whole.
When my husband and I adopted our first child, I poured over this book, eager to understand and grasp all the implications and perspectives of adoption. I smiled, cried and even felt frustration at how misunderstood adoption is in our world. This book covers it all and I so appreciated the empathy that I felt for how adoption affects each of us differently.
Referred by Susan David
These 3 books are good resource books to have on hand as parents consider adoption.
Parenting Adopted Adolescents by Gregory C Keck — Hopeful message that acknowledges and understands teen behavior as regular developmental pattern and then gives parents tools for handling the behavior in light of new understanding of the behavior. It is all about relationship!
In On It: What Adopted Parents Would Like You To Know About Adoption. A Guide for Relatives and Friends by Elizabeth O'Toole
Raising Adopted Children: Practical, Reassuring Advice for Every Adoptive Parent. by Lois Melina – updated version that is comprehensive in covering adoption issues and a good resource book to have on hand.
The Penguin Adoption Handbook by Edmund Blair Bolles –
The Adoption Resource Book by Lois Gilman
These books are great for Jewish adoptive families. The latter two, however, are applicable to all families as well. Wendy Mogel is an engaging author and her wisdom as a social worker/adolescent psychologist/and parent combined with guidelines from Judaism is refreshing! I have never gone wrong in recommending Ms. Mogel's books!
Adoption and the Jewish Family by Shelley Krapnek Rosenberg — this book addresses some of the unique issues that Jewish families face when adopting.
Blessings of a Skinned Knee by Wendy Mogel – although not particularly about adoption, this book is a guide to parenting and supports a coaching model in that we cannot, nor should we save our children from experiences from which they can grow to be self-reliant, compassionate and ethical children. Draws on the wisdom of the Torah, the Talmud and other Jewish teachings and employs framework of nine "blessings" to address key parenting issues such as respect for adults, chores, keeping expectations in line with your child's temperament, avoiding over scheduling and overindulgence, and more.
Blessings of a B- by Wendy Mogel — similar in nature and follow up to Wendy Mogel's first book and looks at the blessings of raising teens and some of the issues today's parents face and practical advice for dealing with them. Although rooted in Jewish precepts, I agree that Mogel's compassion and authenticity will ring true with parents of all faiths facing the tumultuous teen years."
Referred by Gayle Swift
Why Love Matters by Sue Gerhardt (Explains why love is essential to a baby's development & how this starts very early on… even in the womb & has lasting effects on the infant);
Building the Bonds of Attachment:Awakening Love in Deeply Troubled Children by Daniel A. Hughes (Looks at, through the experience of one child how attachment can occur, even at a later date in a child's life. Attachment only worked by using a technique called "The Attitude" (its five qualities include being accepted, curious, empathetic, loving and playful) and by creating strong boundaries);
Referred by Sally Ankerfelt
Let's Talk About It: Adoption by Fred Rogers ("Mr. Rogers"); 1994 by Family
Communications Inc.; Penguin Putnam Books for Young Readers
Mr. Rogers of Mr. Rogers' Neighborhood does an excellent job of describing adoption,
giving equal weight to the need of the child and the need of adults to be parents. The
pictures are diverse, offering different ethnic backgrounds of both the child and the
parents. It's an easy, short read and a great book for children of pre-school and
grade school ages. Our kids had us read it together over and over again.
Sacred Connections: Stories of Adoption, essays by Mary Ann Koenig and Photography by
Niki Berg; 2000 by Mary Ann Koenig; Running Press Book Publishers
Mary Ann Koenig, a clinical psychologist and herself an adoptee, interviews those
connected through adoption. The stories are real, touching, and span the various
experiences of adoption: some who find their birthparents and some who do not, some
who are excited about the reunion and some who are disappointed, birthparents who are
have searched for their children, etc. My adolescent son has read this book with me
several times. Each night, we would take one story and read it, looking closely at the
pictures. As the title suggests, the book honors all connections and this is evident
in how carefully and candidly the stories are told. I highly recommend this book as a
bridge to discussions with your adolescent about adoption.
How It Feels To Be Adopted by Jill Krementz, 1982 by Jill Krementz; Alfred Knopf, Inc.
This book is smaller than Sacred Connections but similar in its structure of telling
the stories of adoption, this time exclusively from the children's viewpoints, ages
ranging from eight to sixteen years old and from various backgrounds. It's an honest
book that provides great conversation starters for children as well as letting them
know they are not alone in the adoption experience.
Adopting the Hurt Child by Gregory Keck and Regina Kupecky; 1995 by Gregory C. Keck and
Regina M. Kupecky; Pinon Press
For those who have adopted special needs children, this book is helpful in its
realistic portrayal of the challenges and also the hope and opportunity in parenting
children who have been hurt. I appreciated the vingettes interspersed throughout the
book that helped illustrate the concepts that Keck and Kupecky were discussing. This
book also includes a chapter on intercountry adoption, which we found helpful.
How to Live With- and Without- ANGER by Albert Ellis, 1977 by Reader's Digest Press and
Thomas Crowell Company
Though this is not directly a book about adoption, it has helped me greatly in my
response to not only my children but all people in my life. Anger is partly a learned
response. Learning and discerning when and how to be angry can improve relationships
greatly, especially when we may have children who come with a great deal of anger over
past hurts. I highly recommend this "oldy but goody."
Referred by Michele Nieberding
Parenting Teens with Love & Logic, Foster Cline, MD & Jim Fay
I found this book during the teen years and wished I had found their other versions sooner. A no nonsense approach to giving choices and allowing natural consequenses even expressing empathy for the pain of the choice when it doesn't turn out the way your teen expects. Fabulous learning for both parent and teen.
Referred by Gayle Swift
PARENT SHELF
20 Things Adopted Kids Wished their Adoptive Parents Knew Sherrie Eldridge, :Delta, 1999―an essential book in the adoptive family's library. Written by an adoptee, it provides a broad sweep of the issues adoptees face. With this awareness parents can provide the emotional context their children need to develop healthy attachments and to reconcile the challenges of being adopted. It is never too early or too late to read this book. A gem
MIDDLE GRADES 4-6
As Simple AS It Seems Sarah Weeks: Highlights the impact of a fifth grade girl learning she is adopted. Deals with the powerful questions of nature vs. nurture as the protagonist discovers how the behavior of biological parents may or may not inform her own choices and character. An outstanding book.
MIDDLE GRADES 5-7
The Road to Paris. –Nikki Grimes. ( a Coretta Scott King Award Honor Book ) Paris is a person, not a place. This is the story of her journey as a frightened eight year old girl placed into foster care. Protective of her mischievous little brother, she is resilient and resourceful. This book follows Paris and her younger brother through many placements. After the children are separated, Paris struggles to stay connected. She is finally comfortable in a supportive foster home. Then her final challenge comes―rejoining her mother and brother discovering what it means to be family.
Teens
Pieces of Me, Who Do I Want To Be, Voices for and by Adopted Teens. L. Ballard, editor, EMK Press, 2009 – a series of essays written by adoptees. They face the same identity issues of all teenagers with the added complication of adoption themes. Well written in a way that address difficult topics without sugar-coating or catastrophizing. A heartfelt exploration that might provide a much needed sense of common experience to a teenage adoptee and several possible roadmaps that could inform their own adoption journey.
Referred by Lynn Cooper
Being Adopted :The Lifelong Search for Self by David Brodzinsky Ph. D., Marshall D. Schechter M.D. And Robin Marantz Henig
This book covers all stages of development, infancy through adulthood, of the adoptee. The authors use stories from their patients and surveys to illustrate the 6 major themes of their book; life from the adoptees perspective, how the adoptee feels about being adopted changes throughout their developmental stages, giving the adoptee a sense of normal, creating individuality as there is no right way to experience adoption, search for self when a part of them has been cut out of their life and the adoptees sense of loss. I appreciated how the authors tied the scientific evidence to life through the adoptees experiences.
Primal Wound : Understanding the Adopted Child by Nancy Newton Verrier
A wound exists when a child is separated from it's mother. The Primal Wound explains how this wound came to be and how it manifests itself in various ways throughout the developmental stages. The book provides solutions to facilitate healing the wound for different age groups and in different situations. This book validates the existence of the Primal Wound and offers great insight to behaviors caused by it. The solutions are extremely helpful for any adoptive parent.
Movies
Referred by Joann DiStefano
To Each His Own (a movie with Oliva de Havilland – an older movie taking place in 1946,; although adoption is different now, still a story about unconditional love)
Music
Referred by Gayle Swift
My Forever Family by Lisa Silver and Wendy Spira of the songs on this CD are adoption related. A delightful, peppy collection that your children will enjoy listening to again and again. My two top picks: "We All Come in Different Shapes and Sizes," and "Forever Family"
Peek-a-boo and Other Songs for Young Children While not created specifically for adopted/foster families, this CD includes one of my all-time favorite children songs: "My Mommy Comes Back"…She always comes back to get me.." a message that deeply resonates with adopted children.
Seminars
Referred by Mary Bender
Heartlight Ministries Seminar Series: Dealing with Today's Teens, by Mark Gregston
This valuable 8-week seminar series is designed by Mark Gregston of Heartlight Ministries, a Christian residential boarding school for teens. Gregston weaves adoption issues throughout the series and shares his perspective and proven strategies to prevent teen's self-destructive behaviors and maintain open, loving and honest relationships.
Parents are encouraged to gather in small groups to discuss the concepts. Each lesson helps parents understand their teen with more compassion and also provides practical action-plans to incorporate in to the unique family.
Gregston repeats his philosophy around building security for your teen with this definition: "Security means your teen knows that they don't need to perform in order to experience your unconditional love. Your relationship with them won't stop if they don't respond, or if they mess up. And, that your love survives during the tough times." I've implemented one of my favorite quotes from this program into my own family and with my clients and it is a key ingredient to creating success with families: "There is nothing you can do to make me love you more, and there is nothing you can do to make me love you less."
Adoption Information Websites
Referred By Carle Sargent
Dave Thomas Foundation for Adoption www.davethomasfoundation.org
This is a great site for adoption facts, information, free resources, myths and misrepresentations…
They have an amazing links page that has to be visited. It is broken up into categories and is one of the most comprehensive links pages available:
General adoption information
Foster care adoption
Adoption benefits
Financial assistance
Domestic infant adoption
International adoption
Special needs adoption
Exchanges and photolistings
Policy and legislation
http://www.davethomasfoundation.org/Free-Adoption-Resources/Adoption-Links
National Adoption Center http://www.adopt.org
The National Adoption Center expands adoption opportunities for children living in foster care throughout the United States, and is a resource to families and to agencies who seek the permanency of caring homes for children.
Adoption.com http://www.adoption.com
Contains a wide variety of adoption topics and resources for families.
Adopt America Network http://www.adoptamericanetwork.org
Adopt America Network partners with hundreds of public and private organizations across the country, matching waiting children with eager families.
Adoptioninformation.com http://adoption.about.com
A resource for families considering adoption. It contains articles, resources and tips for people considering or those who already have adopted.
North American Council on Adoptable Children http://www.nacac.org
Great resource for information on Title IV-E Adoption Assistance program for each state and Canadian province.
Adoption Books http://www.adoptionbooks.com/
Resource for finding books on adoption.
Adopting.com http://www.adopting.com
Great resources for prospective adoptive parents: Includes – photolisting of waiting children, How to get started information, links to agencies, attorneys, & support groups along with much more information. A site that must be visited.
Massachusetts Adoption Resource Exchange, Inc. http://www.mareinc.org
They recruit, educate, support and advocate for families throughout the adoption process while targeting recruitment efforts to attract potential parents for specific waiting children. We are the Commonwealth's central clearinghouse for adoption information and referral, and work to identify potential matches between children and families. Get source for information and resources in Massachusetts and New England.
Adoption Institute http://www.adoptioninstitute.org
The Adoption Institute's mission is to provide leadership that improves adoption laws, policies and practices – through sound research, education and advocacy – in order to better the lives of everyone touched by adoption.
Voice for Adoption http://www.voice-for-adoption.org
"Voice for Adoption is a national collaboration of child welfare organizations whose mission is to speak in a single voice with policy makers, representing the interests of foster children awaiting adoption and the families who adopt them."
National Child Welfare Resource Center for Adoption
Information to aid with special needs adoption programs as well as resources available through the NRCA. Also offered are web links to other helpful organizations and publications with a particular emphasis on working with special needs adoption.
UMass Med Center for Adoption Research http://www.umassmed.edu
Develops practical methods for improving adoption and foster care policy and practice.
Child Welfare League of America http://www.cwla.org
CWLA is a powerful coalition of hundreds of private and public agencies serving vulnerable children and families since 1920. Our expertise, leadership and innovation on policies, programs, and practices help improve the lives of millions of children in all 50 states. Our impact is felt worldwide.
Child Photolisting Websites
ComeUnity http://www.comeunity.com
Directory of State and International Adoption Photolistings of children who wait for adoption.
AdoptUsKids http://www.adoptuskids.org/
The mission of AdoptUsKids is two-fold: to raise public awareness about the need for foster and adoptive families for children in the public child welfare system; and to assist U.S. States, Territories and Tribes to recruit and retain foster and adoptive families and connect them with children.
Children Awaiting Parents http://www.capbook.org
CAP's mission is to recruit foster and adoptive families across the United States for children who have been waiting the longest for a family. Our waiting children are often older, minorities, sibling groups who wish to be placed together, or children with emotional, mental and/or physical disabilities – children who are typically categorized as "special needs" or "hardest to place".
Massachusetts Adoption Resource Exchange, Inc. http://www.mareinc.org
They recruit, educate, support and advocate for families throughout the adoption process while targeting recruitment efforts to attract potential parents for specific waiting children. We are the Commonwealth's central clearinghouse for adoption information and referral, and work to identify potential matches between children and families. Get source for information and resources in Massachusetts and New England.
The Adoption Exchange http://www.adoptex.org
The Adoption Exchange recruits families for children who have survived abuse and neglect, supports adoptive families throughout every phase of the adoption process, and trains child welfare professionals. The Adoption Exchange maintains a national training presence, and connects children in eight member states CO, MO, NV, NM, OK, SD, UT and WY with American families living here and abroad.
Referred by Joann DiStefano
http://www.childwelfare.com/Illinois%20Adoption%20Directory.htm
(Illinois directory for Adoption);
Referred by Lynn Cooper
BeyondConsequences.com
Provides helpful articles and resources for adoptive parents
directory.adoption.com
Adoption agencies and resources by state