Posts Tagged 'Connection'
Wednesday, February 21, 2018 @
04:02 PM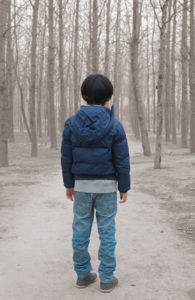 To be successful, parenting requires love–deep, abiding, patient, forgiving love. Yet, because of the responsibilities parenting includes, it is often the locus of conflict between parent and child, between needs and wants, between growing independence and parental inclination to keep kids close and safe. These dueling priorities can lead to dramatic confrontations, angry words, isolating silences and deep feelings of disconnect. Each side embraces a potent sense of righteous indignation and conviction of the other's faults, errors and unwillingness to listen and/or compromise.
Certainly, this explosive state of affairs is far from constant. Nonetheless, I'm betting conflict is familiar territory for us. We've all lived through the exhaustion, despair and, frustration. As intentional parents, however, we recognize that we must remain focused on our purpose–to build lifelong bonds as a family– and not be distracted by any temporary conflicts. Sometimes it takes a metaphorical wake up call to remind us of our priorities.
Last week's horrific shooting was one of those events. I'm not going to wade into the gun issues; although a vital conversation, lots of others are shining a light there. Instead, let us choose to learn something powerful for our families. I'm sure those families were just like us. They probably had their points of connection as well as differences. I'm also sure that they all believed that they had plenty of time ahead of them to work through their conflicts and come to a connected, respectful resolution … eventually.
But as we all know, for seventeen Stoneman Douglas families, time ran out. For kids huddled in hallways fearing for their lives, there will never be another hug, another argument, another apology, another resolution, another vacation. All that remains is the memory of whatever final words or texts they shared as well as all the things they wished they could say but now remain forever unspoken. In their final moments, kids recognized what was really valuable to them: their families. Horrified parents who waited in fear for news of their children's fate scrambled to reach them, prayed for their safe return and then wept as they learned the worst had happened.
Stay focused on the opportunity as intentional families to wake up, to step out of the quicksand of frustration and failed expectations regarding kids behavior and disconnect those negative emotions from the central focus of our mindset. It is so easy for us as parents to crumble under the weight of the arguing, of watching kids break family values, of kids pushing up against boundaries–all that is exhausting and distracts us from "seeing" that we do really care about one another.
Yes, it is important for us to strive to change or improve what is not working. BUT,  we cannot afford to overlook what is working. Take time to acknowledge it. Give it the attention and appreciation it merits. Kids and relationships flourish under the sunlight of attention. It is through those parts of the relationship that are working and connected that more good things come.
As the country struggles to find ways to keep our schools and communities safe, we all agree that "somebody should do something." In fact, each and every one of us can do something; it does have to be grand or even part of a larger movement. We can start where we care the most. Today. Tonight. Reduce the negative energy in our own families in our own work relationships and friendships. Nurture feelings of belonging. It is a fundamental human need.
For us, there is still time. Why not make the most of it? Please consider this challenge:
Wednesday, December 13, 2017 @
04:12 PM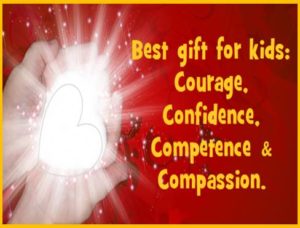 In the previous two blogs we've explored an approach to the holiday season from the perspective of Intentional Parenting. We've striven to shift our focus from material presents and instead to concentrate on intangible blessings. Intentional families reinforce family values in both words and in action.
Like many others of my generation, I am a grandparent handling the day care responsibilities for my grandchild. The reasons for this are two-fold. First, it gives me an irreplaceable channel to forge life-long, solid attachments with my grandson. Second, the cost of quality day-care is prohibitive. My willingness to shoulder this responsibility allows my children to stretch their hard-earned dollars further.
With this first-hand opportunity to shape my grandson, I am able to practice much of the Intentional Parenting suggestions which I proffer here. I believe that helping to shape my grandson's values in a positive way is one of the best gifts I can provide him. Each day during our time together, I intentionally sprinkle messages—comments that encourage, demonstrate and, reinforce our family values. I think of them as thought-seeds, ideas which I trust will take root and bear fruit throughout his lifetime.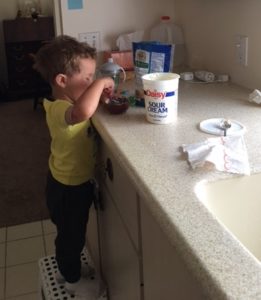 What ideas?
I remind him that he is loved by me, his parents and his extended family. Who loves you, PJ? I continue asking, And who else? Until he runs out of names. Then we reverse engineer the activity reinforcing that there is room for all of the people in his heart. This includes the members of his dad's biological family who do love him deeply and whole-heartedly. At twenty-eight months, he's familiar with this "game" and appears to enjoy it.
I also like to remind him 
that he is capable
, that it is essential to try and try again until success is achieved. 
Nana is so proud of you for trying…
 I acknowledge when he accomplishes something 
especially 
when he's worked hard to do it. When we are together, I also comment on my own efforts to try. I point out when something doesn't work but that I'm going to try again. 
This models capability in addition to speaking about it. And it reveals that even adults must work to gain proficiency.
I think it is important for children to understand that adults do not achieve success every time and that it is a process for us also. If they overheard me speaking aloud, narrating our play like a toddler outsiders might think me crazy. But I believe it reveals important information to children which they might otherwise not notice. In fact, most kids infer that everything is easy for adults; they do not realize we've been learning for our entire lifetimes.
One other belief which I emphasize is the importance of helping others. I let him know that I noticed and admire his efforts to help. Then I mention that his mommy and daddy are wonderful helpers as well. Our family believes in helping. Similarly, I highlight how everyone in our family is a helper, tryer, sharer and, hard worker. This builds compassion as well as a sense that we should not only feel empathetic but that we also should feel called to action.
Often this requires courage, especially in the moments when it is difficult to speak out, stand up or, get involved. This kind of conviction emerges from a lifetime of reinforcement. We plant these seeds when our kids are young and then we nurture them as they grow. This benefits them and us. While teaching them we are reminded of what is important and why.
While this may sound overly preachy and moralistic, fear not. One additional value I teach him is that every day we must make time for laughter and dance. ( And cooking, we're a family that believes when you love someone, you cook them good food. Like his dad, PJ already loves to cook.)
Whatever one's family values are, they bind us together and forge a common belief system that will determine actions. Actions, in turn, become our contribution to the world and a legacy for the entire family. Although we can't wrap it and place it under the tree, a clear family value system is a mighty special gift! One might even say it is the proverbial "pearl of great price.
http://wp.me/p4r2GC-1TT