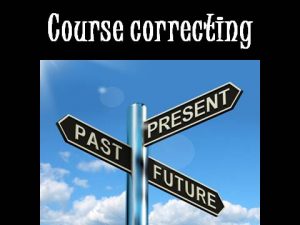 Last month we focused on accumulating information to underpin some intentional change-making. Today's tips can help you implement change even if you didn't participate in last month's series. (It's not too late to follow the exercise outlined in the series, define a goal, implement your resolve and begin. ) We ended the series with a final question: What will be your first action step in response to this exercise ?
Let's stipulate that your first criteria was tuning into your Core Values. What principles determined which step you decided to take first? Some folks choose the change they think will bring about the greatest shift. Others  select the one that connects with their heart most deeply. Some people elect to begin with one, small step to which they believe they can and will commit. (That's an important distinction: ability versus intention and follow through.) And some will choose based on the change they expect will get the best "buy in" from their entire family.
All are good options; the essential thing is simply to take the first step.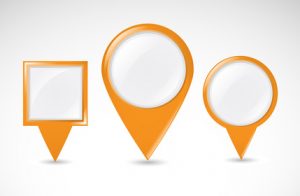 Tip Number 1: Choose an intentional frame for your selected change. How we view change can also affect our response to it. Pause and seriously consider what metaphor comes to mind when you consider creating changes in your family dynamics. Does it feel like jumping off a cliff? Climbing a mountain? Herding cats? Paragliding over the Pacific? Setting humor aside, one can easily see that viewing change through a lens colors the way we experience it--with dread, enthusiasm or fear--or a combination of similar emotions.
Tip Number 2: Remember that change takes time. Allow yourself and your family time to find their new footing and for a new balance point to emerge. Imagine for a moment a large jar stuffed with several balloons. Whenever one balloon is squished, shaken or moved, all of the other balloons will reflect that motion in some way.  Similarly, whenever one person in a family changes in behavior or attitude, every family member responds. Some will welcome the change. Others will feel threatened, frustrated, annoyed or resistant.
Tip Number 3: The only person whom we can compel to change is ourselves. We can invite, persuade and encourage change in others but the decision remains theirs. Even when no one else embraces the suggested change, it is still possible to make a difference in the family dynamic. Merely by focusing on one's own change process, a shift will occur. Because we behave differently, others will receive different "input." Consider this example. Decide to remain neutral when  a teen vents and uses deliberately provocative speech. You're not my real mother and I hate you! 
The most typical parental response tends to be anchored in hurt feelings which then lead to angry words, righteous indignation and "consequences." While those reactions are understandable, they tend to inflame the situation and to give power to those words. This increases the likelihood that the child will use them again because they succeeded in unloading their pain and anger onto the parent. By not reacting, the inflammatory words lose their power. Thus, it is less likely to be the "go to" phrase they'll use in the future.
Something even more powerful can happen however, when parents don't bite the bait and instead listen and then respond with genuine empathy. You must feel very angry. Usually the child will respond with still-angry words. However, instead of arguing about "realness" the focus becomes a validation of the child's feelings. Things tend to de-escalate. Later, when emotions have settled mother can address the disrespect.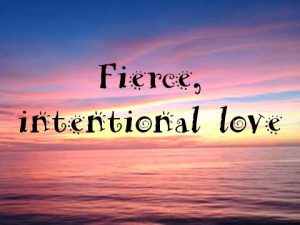 Tip Number 4: Value the relationship more than "being right." Parenting, especially adoptive parenting demands a fierce, intentional love. Because of adoption's inherent duality--the coexistence of gain and loss, grief and joy--both parent and child have emotional raw points that can trigger one another. When we are in emotional meltdown, like the scenario described in Tip 3, we must remind ourselves of that soul-deep yearning that propelled us to adopt. Remember the impassioned promises we made, if only we could be lucky enough for this child to join our family. We can use that resonant memory to refocus us on how much we value the relationship. Preserving that attachment is far more important than winning an argument at that moment. We are building families for a lifetime. That is the greater victory!
Tip Number 5: We must set aside the traditional parental templates. Most people learned how to parent by being parented. They use that experience as an unconscious template to guide them. But, unless we ourselves were raised in an adoptive family, we have no template for how to deal with this adoption complexity. We cannot default to autopilot (parenting like we were parented in our own families.)  to handle the unique needs and circumstances that adoption imposes  on families. We have no learned experience to tell us how to relate with  members of birth families, and overlapping roles. We find ourselves building the blueprint as we go along. Using threads of love, commitment, mutual respect and empathy, we weave a tightly knit family. How does being an Adoption-attuned Parent* benefits your family? When Intentionality, Adoption-attunement and fierce love, work hand in hand, what amazing things result?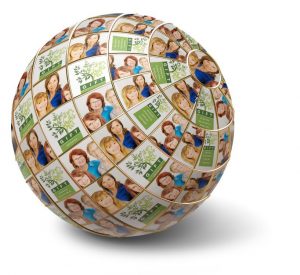 Bonus! Tip Number 6: Consider partnering with an adoption coach. How might your family benefit from working with an adoption coach? What would it be like to work with a coach whose focus was your family, your goals, your needs? Imagine having the guidance of a professional who is also an adoptive parent, who will  listen to you without judgement. How can this common bond help you achieve your dreams for your family?
Please follow and like us: