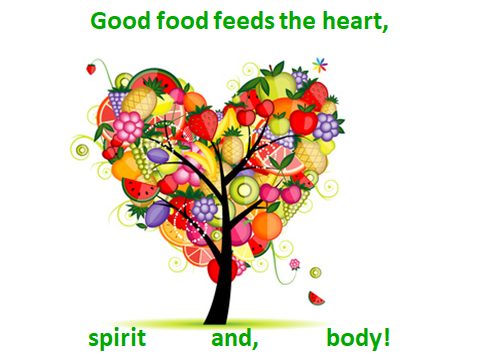 Last week's conversation about family traditions got me thinking about how traditions help create a thread of continuity through the generations. Adoptive families want to be intentional in finding ways to establish and nurture a sense of connection within our nuclear and our extended families. What thought have you given to the legacy you will leave for your children. Beyond any material things, how will you continue to impact your children even after you are no longer physically with them?
My grandmother had fourteen children and very little money but she sure could cook. When she died she left only bills and a family who adored and missed her deeply. She created a legacy that taught us that kindness and generosity outshone material blessings. Although she could not spoil us with gifts, she showered us with food made with love. We absorbed two family beliefs: First, if you love or care for someone, you cook for them and second share with others. (We never know when we might be the person in need of food, shelter, or comfort.)
Long after my aunts and uncles were grown, my grandmother continued cooking vast quantities of food which she would dole out to neighbors who were in need of a good meal. My own mother, a widow living alone followed her example. She kept a huge freezer stocked with her homemade goodies and routinely delivered meals to her neighbors in her retirement community. When Mom died, everyone missed her delicious meals. More importantly, they missed her generous spirit. Like my grandmother, she left a legacy of kindness, compassion, community, and conviviality through cooking.
I'd like to be able to say I followed their example; unfortunately, I have limited skills in the kitchen. Still, I do like to prepare food from scratch and serve it to friends and family because I do believe a special connection occurs around the dinner table. My children are both excellent cooks who enjoy cooking for friends.
In my family, cooking combines tradition and core value (health, helping others, kindness) to create an ongoing legacy through the generations.
Another of our GIFT coaches also has a special affinity for cooking as a family. For them, it is making homemade pizza. While the food ingredients are important, it is really the time, love, and effort that make it important to her and her children.
I suspect most families have food favorites that their children request for special occasions or when they need to for comfort or celebration. Food fulfills a fundamental human need; it can also serve a vital need for connection, for both the receipt and the expression of love.
What role does food serve in your family? Does it help to draw you together? How might you intentionally use positive experiences with food to create good memories? How many recipes would your personal family cookbook include? What unique twists does it reflect? How might you choose to expand your repertoire and have fun while doing it?
If food presents a stumbling block in your family, what other family traditions might help knit the generations together? What traditions capture your core values in a way that you enjoy and that is fun to share with one another?
Check out these additional Adoption-attuned resources!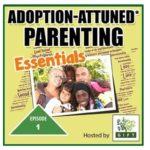 Listen to our podcasts on Adoption-attuned Parenting.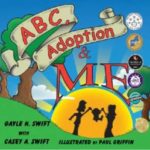 Read these book reviews by GIFT coach, Gayle H. Swift. They are written with an Adoption-attuned perspective.