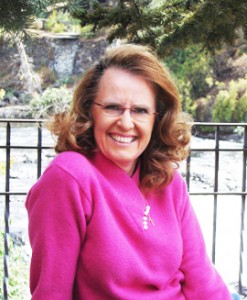 Having just returned from the North American Council on Adoptable Children (NACAC) conference in Denver, my head is still swimming with all of the wonderful and beneficial information regarding working with and rearing foster and adoptive children. The workshops on how childhood trauma affects neurological development, behavior and worldview opened a whole new perspective on why these children do what they do.
I gained further understanding of these behaviors while attending a workshop on Fetal Alcohol Spectrum Disorders (FASD). Children who have a spectrum disorder struggle in many different areas, ranging from learning disorders to social difficulties. As valuable as these workshops were in creating a deeper empathy and understanding of our children's behaviors, the last seminar I attended , "How Parents Can Learn to Forgive" was of the most value to me.
My sons were physically abused, neglected and born with FASD. Parenting them has been a struggle. I thought by providing a loving and supportive home, they would be grateful and have "normal" childhood attitudes and behaviors. When they didn't, I took their behaviors personally. I thought I was a bad mom because my children were acting out. At the time, I did not know how to separate the behavior from the source. My sons and I have struggled to have a close relationship as they have grown to be teenagers and young adults. This workshop helped me to see how forgiving them for their behaviors, and forgiving myself for my choices and behaviors, would open a space for my sons and I to build the close relationship we want.
The workshop was based on the book Forgiveness Is a Choice by Dr. Robert D. Enright. He speaks of the 4 phases of forgiveness, giving guidance during each phase.
Phase 1: Uncovering your anger; asking you to look at yourself and answering the following questions: Have you faced your anger? Are you afraid to expose your guilt or shame? Has your anger affected your health? Are you obsessed with the injury or the offender? Do you compare your situation with that of the offender? Has the injury changed your worldview or your life?
Phase 2: Deciding to forgive; decide what you have been doing is not working, be willing to begin the process to forgive and then decide to forgive.
Phase 3: Working on forgiveness; work toward understanding, compassion, acknowledge your pain and let it be. Do an act of kindness toward the offender or to honor your decision.
Phase 4: Discover release from emotional pain; this is the growth phase discover the meaning of suffering, your own need for forgiveness, that you are not alone, the purpose of your life and the freedom that comes from forgiveness.
My son and I went to lunch when I came home from the conference. I worked through the phases, sharing what I had learned with him and asked him to forgive me for not understanding that his behaviors were not meant to hurt, defy, or disrespect me. He behaved this way due to the trauma and circumstances of his life before he came to our family. Not only did he forgive me, but by my modeling this for him, he asked me to forgive him for not being more patient with me. My son and I are now free to move past our hurts and create the deeper, closer relationship we both desire. What a gift!
Lynn Cooper
Please follow and like us: