Gayle Swift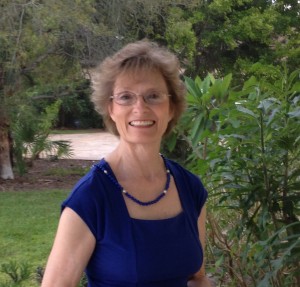 Gayle Swift has been a coach for fifteen years and an adoptive parent for thirty-three years and a foster parent. A parent of two children adopted domestically as infants, Gayle has a special passion for working with adoptive families. She enjoys coaching families who have experienced challenges with their children
Gayle knows first-hand that family life includes some bumps, twists, turns, and the occasional pothole–some of them wide and deep! She believes addressing conflict can bring families closer as they work towards solutions together. Adoption has brought incredible joy to Gayle and has proven to be the hardest job she has ever loved and would never quit. Working with other adopted/foster families brings purpose and deep personal satisfaction to Gayle.
Gayle works with motivated clients to clarify their vision for their families and to articulate the deeply held values that define them. Coaching works as a stepping stone to bring the family dream into reality. She operates with an inquisitive, neutral, yet rigorous style. Families will examine how they are being effective, capitalize on their strengths, and identify where their learning opportunities lie. She believes it is important for families to be educated on the special issues that impact adopted families because greater understanding brings increased effectiveness.
Gayle uses her love of writing to serve her goal of supporting adoptees and their families. she co-wrote ABC, Adoption and Me with her daughter, Casey. It has garnered many awards including being named a Favorite Read of 2013 by Adoptive Families. She has also contributed to the anthology It's Not about You: Understanding Adoptee Search, Reunion, Search and Open Adoption.
Gayle has personal experience with reunion in adoption as both of her children reconnected with their birth mothers in adulthood. She understands the complexity, benefits and challenges as well as the joys and disappointments that can occur and is convinced that the benefit far outweighs the effort!
Gayle writes most of the "Growing Intentional Families Together" blogs for GIFT Family Services. She and GIFT coach Sally Ankerfelt are currently working on a book about the relationship between faith, adoption and the quest for belonging. Gayle and her daughter are working on the sequel to ABC, Adoption & Me. It addresses the challenges faced by adopted girls in middle school.
In her blog, "Writing to Connect," Gayle reviews children's books through an adoption-attuned lens. She identifies talking points that can be used to open adoption-related discussions between child and parent. Using general interest books to open such sensitive and vital subjects helps the conversations flow more naturally.
Professional Development and Education
Presenter, NACAC annual conference, 2017
Presenter, Adoption Summit Experience 2015
Certified Performance Coach, Resource Realizations, 2003
Certified Practitioner of Neuro-Linguistic Programming, Resource Realizations
Certified Prepare/Enrich Marital and Pre-marital Inventory Administrator and Counselor
Completed the following ALP trainings:
Discipline and the Adopted Child, Ain't Misbehavin'

Adoption and Classroom Success: Beyond the Basics

Finding the Missing Pieces: Helping Adopted Children Cope with Grief and Loss<

Is It an Adoption Thing?

The Journey of Attachment

Tough Starts: Brain Development Matters

We're Home! Now what? For Parents of Newly Adopted Toddlers/Preschoolers

Building Bonds of Attachment: Practical, Expert Advice
B.S. Education, Boston University; Former Editor of FACT Matters, an adoption newsletter; Community and PTA volunteer; Board Member-Hibiscus Children's Shelter; Former foster parent, Small business owner
772.285.9607
gayle@giftfamilyservices.com