Joann DiStefano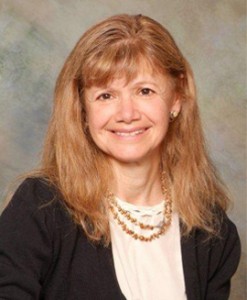 Adoption Coach
President, Coaching4Movement, Inc
Founding Coach, GIFT Family Services, LLC
Experience
Joann is a certified Ontological Quantum Coach. She has over 30 years of experience in the family area. Prior to becoming a coach in 2005, Joann worked as an attorney in family law, working in the areas of paternity, abuse & neglect, child advocacy, guardianship and adoption. Additionally, Joann has assisted agencies and committees with creating family and adoption materials, which could assist them in the courts and school setting. Subsequent to becoming a coach, Joann has assisted birthmothers in moving forward with their lives after placing a child for adoption. She has a thoughtful, easy style that accepts others for who they are and where they want to be in the world.
Presently, Joann assists her clients in achieving core transformation. Subsequent to becoming a coach, Joann received a master certification in NLP, neuro-linguistic programming, in 2007. Intrigued with learning about the various parts of oneself in NLP, she decided to receive her certification in archetypal work through Carolyn Myss in 2009. She now uses this work to help individuals achieve balance within themselves and ultimately relate better in the family unit.
Being an adoptive parent of two children, Joann understands the unique challenges facing both the adoptive and foster families. Her intention is to help these families grow and succeed through her experience and specialized areas of expertise.
Professional Development and Education
Certification in Ontological Quantum Coaching
Master Certification in NLP
Certification as a Life Purpose Coach
Certification in Archetypal (Sacred Contracts) work
BA – Social Studies Teacher University of Delaware
MLS – Master in Library Science, Rosary College, Illinois
JD – Law Degree, John Marshall Law School
Joann DiStefano
Illinois
800-236-7821 Ext.1006
joann@giftfamilyservices.com
Testimonials about Joann as a coach
"Joann's guidance and insights have been invaluable to me in moving through old unconscious belief systems; and taking on life issues and obstacles as they come up. Though I didn't go to her for parenting advice in the beginning, I now count on her insights into approaching my kids, doing parenting, and constructing new paradigms for understanding and being with my children. My children are adopted and Joann knows adoption issues inside and out, though her parenting coaching would reach me and my children whether biological or adopted. Through Joann's coaching, I have created greater meaning and purpose in my parenting, my relationships, and my work."  — Monique T.
"Seeking help from Joann DiStefano was the best decision my husband and I have ever made in regards to our relationship. Because of Joann's support and guidance, we are more in love with each other now, than the day we got married. Joann assisted us with getting to know each other all over again and walked us through our different  belief systems which really made the process very smooth. We now have a strong foundation to start building this new life together and Joann is right there helping us build. We couldn't be happier with the progress we have made and we are both very happy to have Joann in our lives, she is truly a blessing."  — Paul & Shannon S.