Sally Ankerfelt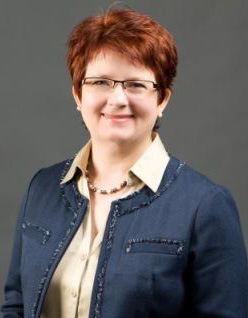 Adoption Coach, GIFT Founding Member
Transformational Coach
Founding Coach, Empowering Women Leaders
Experience
Sally is an energetic, committed professional coach. She has over 15 years of personal adoption experience including international, cross-ethnic and older child adoptions. Sally also has facilitated a teenage adoption support group and continues to work with children from the foster care system through an after school church group. Most recently, she obtained a Certificate In Trauma Studies from the University of Minnesota in 2012.  In addition, Sally has worked with individuals and families for over 17 years as an ordained Lutheran pastor.
In 2010, Sally launched a transformational coaching business, Empowering Women Leaders. In 2011, she became a founding member of GIFT Family Services.
Sally brings with her an open, down-to-earth style that affirms the gifts of each person as well as the unique gifts of each family. She approaches her coaching practice with joy and a belief in the unlimited potential of families formed through adoption or foster care – even if the family is struggling at the present time.
Sally journeys with her clients by exploring new ideas, approaches, and strategies that build on their strengths. She serves families who are looking to further develop their family identity in order to build solid, lasting relationships. Her special interest is in assisting parents in exploring the most helpful parenting techniques for raising children who have been through traumatic experiences.
She also enjoys working with couples or individuals who are ready to explore their passion in life or those who wish to build on communication skills. Sally's business includes the following areas of expertise: Adoptive or Foster Family Coaching, Marriage Consultation, Individual Transformational Coaching.
Professional Development and Education
B.A. in psychology and business administration, Concordia College, Moorhead, MN
M.Div., Luther Theological Seminary, St. Paul, MN
Certificate of Trauma Studies, University of Minnesota, St. Paul, MN
Certified Performance/Transformational Coach, Resource Realizations
Certified Prepare/Enrich Marital and Pre-marital Inventory Administrator and Counselor, including use of the Adoption Option
Sally Ankerfelt
Minnesota
800-236-7821 Ext.1002
sally@giftfamilyservices.com
Testimonials about Sally as a coach
 "Mrs. Ankerfelt's participation in our program was an excellent addition.  Her topics were very poignant to our participants and her ability to immediately bond with them made the workshops so much more personal.  We look forward to a long and wonderful relationship with Mrs. Ankerfelt and GIFT."  — Bohdana P., U.N.A. Soyuzivka
"…I found acceptance, openness and trust from Sally. She is truly a skilled, gifted, compassionate and caring [person] to learn from. She understands and encourages me. I got confidence and important and powerful directions that equip me. Sally is truly a safe person [and] because of the wonderful learning time I had with Sally, I left transformed, awakened and confident."  — J. Homa