Adoptive parents had a soul-deep desire for their adopted children. It is important that we help our children understand that we benefited as much as they did when we became a family.
The previous statement is point number thirteen from GIFT's  Adoption Philosophy, a document posted on our Growing Intentional Families Together website. This entry highlights an important balancing point in the parent/child relationship that is often overlooked in how others (and sometimes ourselves, families or friends,) perceive as a positive result that is created by adoption.
Virtually everyone can recognize that adoption provides a family for a child in need of one. Equally true, it grafts a child to a family. Often the adults' desire for a child is intense--even consuming. Thus, when the adoption occurs, the parental dream is fulfilled. Clearly the parents benefit as much as the child.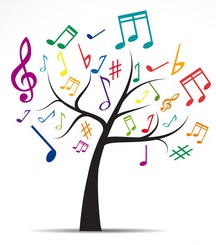 Parents must not diminish or invalidate the reality of our childrens' losses in adoption. Adopted children should know that they were not the only one who had a need for family. This is a fine line on which to tread. The intention of this philosophical point is to balance the relationship between parent and child so that one party is not viewed as the "needy" one and the other seen as the rescuer. Instead, parent and child are simultaneously giver and receiver. We expanded our family song and together became a symphony.
How does this distinction matter? How will you simultaneously acknowledge your need while affirming your ability to be able to meet their needs, hold their pain and affirm their spirits?
Please review the entire document. Adoption Philosophy has twenty-five specific points. Mull them over. With which ones do you agree? Are there any with which you would quibble? We invite you to sit down and hammer out your family adoption philosophy. Understand how these beliefs influence your parenting. How does bringing these beliefs to conscious awareness assist you in attuning to your child's needs as well as your own? How does this scrutiny reveal both similarities and differences between you and your partner?
Consider broadening this discussion with your extended family. What benefits might accrue? What pot holes might it bring to light? (Review your boundaries and remember to hold them lovingly and strong.)
Please follow and like us: