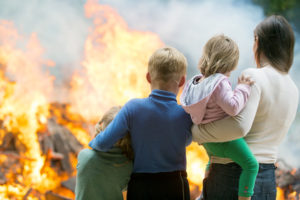 We ran this post last year and we think it bears a second look. 
For most of us the carefully wrought, precarious balance of our family systems depends on everything operating as expected. But what happens when an event smashes that equilibrium? This made me think about parenting in adoption. Beyond the "normal" challenges of raising a family, working and sustaining a marriage (or significant-other partnership,) adoptive families have additional roles, relationships and challenges to juggle. We get used to handling mind-numbing stresses and living life as the ultimate roller coaster ride. But… What if you or your spouse suddenly got sick? If you totaled your car, lost your job, or one of your kiddos came totally unglued, what emergency plan do you have?
I'm guessing that few of us have a really detailed blueprint of whom to call upon for help. Perhaps we have casual agreements: My sister would take the kids; My Mom would come and stay; Joe could carpool, etc. Are you and your spouse (partner,) on the same page? Have your resource people actually agreed? Or is your plan based on assumptions? And we all know where assumptions land us, right? Our children have already experienced a primal disruption in their lives when they were separated from their birth families and grafted into ours. We must ensure that we do whatever we can to ensure that if tragedy ever strikes our families, we have carefully outlined a plan that addresses such situations.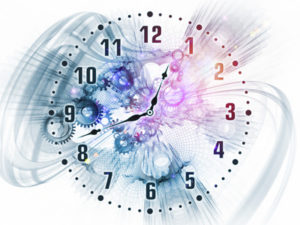 The middle of a crisis is the worst time to be scrambling for resources and the assistance that you need. Do yourself a favor and brainstorm with your partner now and persist until you've developed a specific plan. Have those Difficult Discussions; if there's anything adoptive parents know, it is that life does not always go the way we plan. Actually, make that two plans: one for short-term problems and one for long-term. Be sure you have written things down. Have notarized permissions that allow others to access healthcare for your kids—and you—if you are unable to make those decisions. Compile a file that has their medical information, physician's names, numbers, etc. Have a legally binding agreement that specifies who would care for your kids if something happened to you and/or your spouse (or partner.) What if neither of you could communicate?
While these events are unpleasant to confront, it is an act of love to ensure that you provide care and custody for your kids with people who would welcome and love them (as opposed to agreeing to it because they feel they "should.") Ensure that the people you've chosen are willing to commit to the plan, are thoroughly educated on adoption realities and, embrace Adoption-attunement*. Compile a folder with pertinent resources. Include agencies as well as individuals, advocacy groups, on-line support forums, etc. Review your plans periodically; people and their circumstances change. Your choices may have to be adjusted to reflect those changes.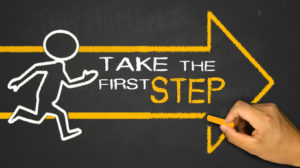 Schedule those conversation with your spouse and anyone designated in your "plan." It just might be one of the most loving and important things you can do for your children. It's a situation you hope you never face but if it happens, your kids' will benefit from your pre-planning immensely. Create the plans-- in detail.
What's your first step?
         Take it.     Today.
Please follow and like us: