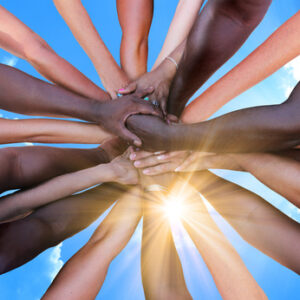 In the United States over 100,000 children in foster care need permanent families. Their most earnest Christmas wish is to receive a family who wants to welcome them into their hearts and homes and love them for a lifetime. There is no good reason that a child should have to languish alone, without the support of a loving, safe, permanent family. It is a tragedy beyond measure. We can and should do better by these children.
Love, sadly is not enough to heal their wounds, remediate their trauma and rebuild their ability to trust. Along with a willingness to love, the potential parents they dream about must have adequate preparation that provides them with the skills, understanding and commitment which will ensure that they have the stamina and capability to be the parents these children so desperately need and deserve.
To bridge these children across the divide of their grief, trauma and neglect requires more than good intentions. Through no fault of their own, these children have suffered great loss. That is their reality. Their truth. Their prospective adoptive families will need to be able to handle their truth, validate their emotions and walk with them as they journey to healing and regain their ability to trust. And love.
The journey will not unfold as a fairy tale. Rather it will reveal itself as a hero's journey for both child and parent. This will take emotional, spiritual and psychic strength beyond measure—enough to sustain parent and child through the rocky shoals of the healing process. Prospective adoptive parents must be able to kick fairy tale expectations to the curb and deal with reality. This is the kinder, healthier and harder approach.
Happy, healthy families can emerge from this crucible as long as people pair their best intentions with the best Adoption-attuned* knowledge and understanding of the needs of children who fell into foster care. The deterioration of a family is neither pretty nor kind. It leaves scars, memories, self-sabotaging coping skills which—given the circumstances—they may be reluctant to release. Success will be hard won. Like all of life's most valuable things, it will absolutely be worth the effort.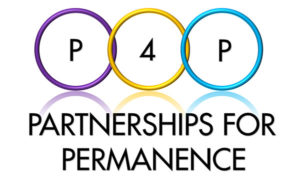 Sally Ankerfelt, one of GIFT Family Services coaches had the opportunity to interview two young women who were adopted after being placed in foster care. (Click here to listen to the podcast.) These young ladies have pioneered a movement to help the next generation of foster kids. They've organized others like themselves, along with interested professionals to create Partnerships for Permanence* which is "an organization for former foster youth and adoptees coming together to raise awareness and actively work to improve the child welfare system."
While their own personal experiences may have been imperfect, they have taken this experience and channeled it into a desire to help others. By sharing their personal insights about what helped and what failed them, they can improve the experience for children currently in the foster care system.
Their mission demands courage, resilience and commitment. They could have chosen to be bitter and resentful; instead, they have become committed and hopeful that they can repurpose their suffering to ensure a better experience for foster youth.
Please take the time to listen to their interview. Listen. Learn. Act. Then ask yourself, how has their story inspired you to adjust how you handle things within your family?
*Partnerships for Permanence is an affiliate of GIFT Family Services. They can work with families using the services of our coaches.
http://wp.me/p4r2GC-1U3
Please follow and like us: