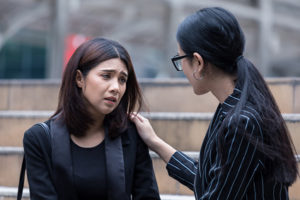 Mother's Day sits in our rearview mirror with all of the complicated emotional baggage that adheres to it for us, our children, and their birth mothers. Hand in hand with great joy, we all grapple with elements of grief and loss. Unsurprisingly, this affects the already complicated dynamics of being family because we must deal with the additional complications of being an adoptive family. We experience moments of resonant emotional attunement, feel mutually attached, and secure. But in spite of our good intentions and our best efforts, we also share incidents of painful and frustrating disconnect, anger, and rejection that leave us feeling discouraged, frustrated, exhausted, and unsupported.
As Intentional Parents, we understand that perfection is both unachievable and unrealistic. We know that intellectually,  but our hearts operate on an entirely different plane. We yearn for that intimacy, joy, and reciprocity of mutual attachment between ourselves and our loved ones. A conflict-heavy relationship feels like the antithesis of that dream.
It's essential to remember that all relationships experience conflict. Healthy relationships are characterized not by the absence of conflict but by the effort expended in addressing conflict, repairing emotional injuries, rebuilding broken trust, and cultivating an ongoing commitment to one another.
Pasting a happy face over unresolved conflict allows emotional wounds to fester and ultimately destroys both connection and trust. Equally damaging, are expectations that rely on the other person's ability to read our minds, to intuitively know what we need and want. It takes courage to speak up and say, "You hurt me," especially if we make this admission not in the passion of anger but rather, with a clear head and a willingness to expose our vulnerability. "You hurt me," especially if we admit this not in the passion of anger but rather, with a clear head and a willingness to expose our vulnerability. Sharing this message requires courage and reveals an emotional investment in the relationship. Sharing the truth and hearing the truth requires both persons to be emotionally vulnerable. This is intimacy and connection in action.
How does this distinction look in action? Let's assume we all have a very clear picture of how hurt feelings generate angry, aggressive, and hurtful responses. (Often we say things which we regret and wish we could take them back. But words, once spoken, can never be unheard. Profound damage to the relationship occurs. Hence the need for repair.)
A less familiar response is an intentional confrontation whose sole purpose is the repair and healing of the relationship. This outreach is made after emotions have cooled. It arises from the person's higher commitment to the relationship than to being right in the specific event. When a person declares that a breakdown occurred in a relationship, when they share that they felt hurt, a simple "I'm sorry" is not enough and a cavalier "If I hurt you…" not only is insufficient, it often deepens the damage to the relationship. Once someone told us they felt hurt, whether or not we intentionally inflicted that hurt does not erase their hurt. This pain cannot be soothed with the assertion that I didn't mean to hurt you. Hopefully, none of us intentionally hurt those with whom we share an intimate connection.
Imagining the event as having resulted in a physical injury, helps us better appreciate how our loved one feels. For example, if we opened the kitchen cabinet door and it slammed into their face, we would feel compelled to apologize and would certainly not say, "If your broken nose hurts, I am sorry." because the injury is so physically obvious. It would feel ridiculous—as well as counterproductive to the relationship—to suggest that the injury did not occur. Yet too often, when a loved one asks us to apologize, we invalidate that apology by questioning the existence of the injury for which we are being asked to make amends: "If I hurt your feelings, I'm sorry. I never meant to do it."
The lack of intentionality about the offense does not make the injury less painful. A more genuine apology might sound like this, "I am so sorry that I hurt you. I value our relationship. How can I make things right between us?" This statement does not dispute that the injury took place. It accepts the fact accountably. No effort is made to evade responsibility for the miscommunication under the escape hatch of I-did-not-mean-to-hurt-you.
An often overlooked perspective of the dynamics of unintended injury--within the context of a significant relationship-- is specifically the lack of intention. It suggests disinterest, dismissal, and lack of valuation of the relationship on the offender's part. The injured party can feel as if their significant other no longer holds the relationship as an important priority or has begun to take it for granted, not worth the time and attention which it requires so it can continue to flourish and remain mutually vital. Indifference, not hate is the opposite of love. When one no longer feels they are being held as an important priority by their partner (close friend, family member, etc.) they feel discarded, insignificant, hurt, unheard and invisible. Consider the words of David Augsberger: "Being heard is so close to being loved that for the average person, they are indistinguishable." No relationship can survive in the vacuum of inattention and indifference.
How are you nurturing your relationships? In which ones are you currently investing the most time and energy? How well does the current reality reflect your intended priorities versus your actual priorities?  Who needs to know that you do hear and see them? What actions will you take to ensure that happens? What apologies and relationship repair work will you choose to handle? Carefully think through what you want to say. Remember to avoid verbal potholes—any effort to wriggle out of responsibility or soften accountability—that might invalidate apologies. Conclude with a question: Are we okay? Is there anything else you need from me? How can we move forward together?
GIFT coachees stand ready to help you handle similar difficult conversations. Imagine how it will benefit you and your family.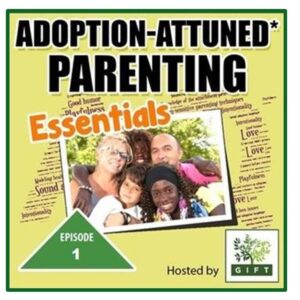 Listen to our podcasts on Adoption-attuned Parenting.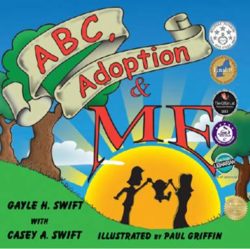 Read adoption-attuned  book reviews  by GIFT coach, Gayle H. Swift. They are written with an Adoption-attuned perspective
https://wp.me/p4r2GC-29v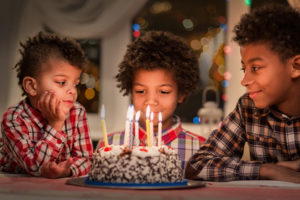 My son celebrated his thirty-fourth birthday recently. For the first time in several years, his birth mother was not here to join us in person although she most certainly was present in spirit, in my own heart and most assuredly in our son's. Over the years we've come to know and love one another, building bridges, sharing joys and sorrows, basically becoming family together, fellow travelers on a shared life journey. We've also come to understand that adoption includes great losses for our son and for his mother and the rest of our son's first family.
As with anything connected with adoption, relationships swirl in complex ambiguity. I believe all of us have thoughts that ponder the great "what ifs"... What if the adoption had never happened. Who would our son be? Who would we be? Of course, none of us can ever know the answer to that question. Just as assuredly as a puff of breath extinguishes the candles on a birthday cake, adoption snuffed out one version of life for all of us and replaced it with the one which we have lived for several decades. Perhaps we will never know if this was "best." At this point in time, it is simply what is and we have made peace with that fact even as we all understand the profound "cost" of that reality.
For many adopted children, birthdays can be overwhelming as it awakens powerful and conflicting emotions. What kid doesn't love to be the center of attention and the recipient of lots of presents? At the same time, for adoptees, their birthday is inextricably linked with awareness of the primal loss of their first mother and extended biological family. I suspect that many kids do not even understand why they feel so conflicted on their birthday nor do they understand what might drive them to create chaos and turmoil in the midst of all the celebrations.
When they are really little, they probably only respond to the excitement and fun. However, once they reach about ten, they begin to truly comprehend how adoption realigned their lives. It's darned complicated for adults to comprehend the tumultuous feelings of adoption-connected loss and gain which arise. No wonder kids feel overwhelmed. It is wise to remind ourselves of this complex reality so that we can respond with empathy if our children meltdown in the midst of festivities which we've arranged in their honor. We must focus on being their source of comfort and understanding so they can deal with their emotions with our support. If we get distracted by our own sense of feeling that our efforts to orchestrate a celebration have been unappreciated or even disdained, we will have missed a powerful opportunity to be the safe harbor in the midst of a storm.
So what can we Intentional Parents do to help our kids? A few days prior to their birthday, try to open conversations that invite them to discuss their thoughts and feelings. Reassure them that you understand that adoption is a Both/and world and that you understand their need to value and explore their biological relationships and heritage. Such conversations can feel awkward; still they must be broached. Try saying something like, Around their birthdays, some adopted kids think a lot about their birth mother. I'm wondering if perhaps you are. It's okay and normal for you to think about her. I'm sure she thinks about you.  Even if our children dismiss this conversation opener, we have planted a seed that roots a vital message: He does not have to hide his thoughts and feelings. We love them enough to make space for all of the people who are important to him. And because they are important to him, they are important to us.
This gift of inclusivity and openness is a birthday present to treasure.
Check out these additional Adoption-attuned resources!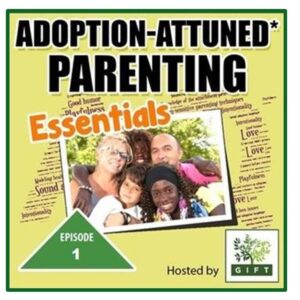 Listen to our podcasts on Adoption-attuned Parenting.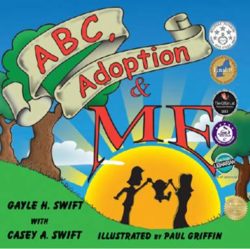 Read adoption-attuned  book reviews  by GIFT coach, Gayle H. Swift. They are written with an Adoption-attuned perspective
https://wp.me/p4r2GC-29v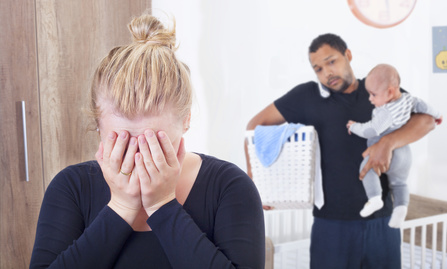 The business of family is the care and protection of its members. We succeed or fail together. As Intentional Parents we strive to be purposeful in our choices and actions particularly when it comes to our children. We must always keep in mind that our relationships with our spouses and partners predated the arrival of our children. (Single parents create this space alone and therefore must be particularly sensitive to their own needs so they can remain capable, loving, and available to their children.) These relationships with one another establish the family units which our children join. So sustaining strong partnership with our spouses or partners is one of the most important things we can provide our children.
To accomplish this, we must ensure that we keep ourselves physically, emotionally, and spiritually healthy. Yet our culture tends to laud selflessness, esteem altruism, and disdain any focus on self because it is perceived as selfish. Of course, generosity, compassion, and consideration for others are essential in society and in families. We must subordinate some individual needs for the greater good of the group. Nonetheless, self-care—of both our individual selves and our partner relationships— provides the essential foundation on which the security of our families rest.
The relationship with our spouses and partners predates the arrival of our children. It is the secure, consistent place to which our children came to be nurtured and loved. This core of emotional stability, self-awareness, and connectivity allows parents to hold themselves and their families together. It provides strength, solace, companionship, encouragement, and a shared experience. Our loving relationships with our partners and ourselves offer a model of a healthy, well-rounded adult.  This healthy regard for self and spouse/partner provides the scaffolding of security for the entire family. (It's also the antithesis of narcissism which values and prioritizes only self.) Just as with our physical bodies, a family's core strength matters.
When we over-prioritize our children's needs above our own, it is often to the detriment of the health of ourselves and of our spouses or partners. This actually undermines the stability of the family and it tends to give the false impression to our kids that their wants and needs are the driving force of the family. Although kids might think that being the driving force of the family sounds appealing and exciting, it is actually frightening to not have adults in charge to provide the wisdom and the security of boundaries. At some level, kids recognize that they lack the skill, experience and confidence to be the captain of the family ship. Having parents to navigate life's challenges with confidence, love, and purpose reassures kids and deepens their sense of security.
On the other hand, always placing oneself self last, denying authentic personal needs and desires creates turmoil, unhappiness, and a pressure cooker of resentment. Chaos ensues. Parents who always place themselves last in the family priorities eventually will become so depleted they will be unable to function. Or they will react in ways that can damage relationships.
Adoption separated our children from their first families. One of the greatest blessings we can offer them is to invest in the relationship that founded the family and provides its bedrock. What steps will you take to care for yourself and your relationship with your partner?
Check out these additional Adoption-attuned resources!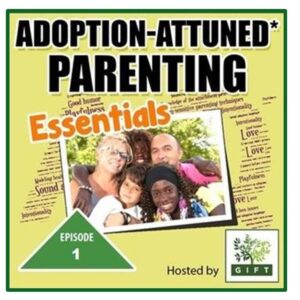 Listen to our podcasts on Adoption-attuned Parenting.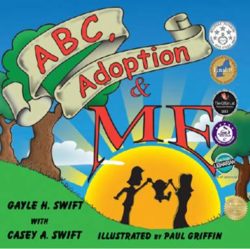 Read adoption-attuned  book reviews  by GIFT coach, Gayle H. Swift. They are written with an Adoption-attuned perspective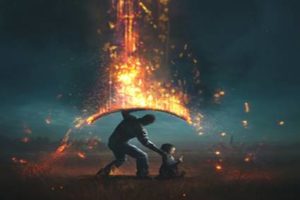 My husband had the admirable ability to remain calm in the face of upheaval and chaos. As a person strongly influenced by emotions and with a deep need for "safety", his equanimity was like my life raft in a storm. Ironically, this same "unflappableness" occasionally also drove me crazy.
But sometimes when I felt like our world was on fire, his equanimity felt like blindness—or idiocy—like an utter denial of the flames that were about to consume our lives. Instead of comfort, I felt that my perspective of what was happening was being ignored, dismissed, minimized, and denied. Although I craved his reassurance, in these moments, I needed to know that he saw what I saw, felt what I felt, and recognized its scale and power. Until I had that reassurance, his composure felt foolhardy. I felt angry and even more afraid. First, I wanted--needed--validation of my fears then I could trust in his ability to support, partner, and protect us.
I wonder if our children sometimes experience a similar emotional paradox around the grief, loss and identity issues that undergird adoption. Yes, they truly need our love, and they want to reciprocate, to belong and yet … There is a genuine flip side. They also wrestle with all the messiness that comes with the fracture from their first family. Regardless of any benefits which accrue to them, their losses co-exist. Too often blinded by our own perspective we need to ensure that everything within our families is all right. The world, even we parents become inured to this pain.
Do our kids share the invalidated, unsettled feelings I described when my husband's calm seemed dissonant to our circumstances?
I suspect so.
My own experience tells me that until we acknowledge that we see the "flames," any comfort we offer will come across as tone deaf, inappropriate, absurd, dangerous, and stupid. Firefighters know that a hot spot ignored quickly become a conflagration. Denial endangers us. It is not our friend. Action is.  We can become the shield which keeps them safe. We accomplish this by facing what is at hand and acknowledging adoption complexity. We must talk about it. Validate it. Mitigate it. In that context of truth, we can connect with our children's reality with grace, love, and empathy and it will be grounded in reality.
Such authenticity may be difficult—even painful—but it is essential. Otherwise, our relationships devolve into role play with each of us acting our character's assigned part. Our kids deserve so much more. We have the power to create relationships built on truth, respect, and compassion. Our children will benefit immensely from this choice. In fact, our entire families will.
Deal with the proverbial elephant in the room before everything spontaneously combusts.
Check out these additional Adoption-attuned resources!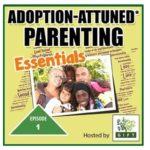 Listen to our podcasts on Adoption-attuned Parenting.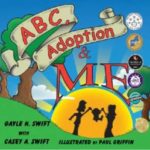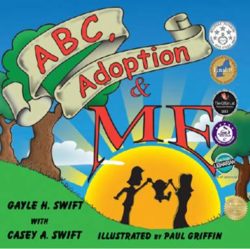 Read these book reviews  by GIFT coach, Gayle H. Swift. They are written with an Adoption-attuned perspective
Here in Florida, the Parkland community is reeling from the recent deaths by suicide of two student survivors of the Marjorie Stoneman Douglas School massacre which occurred on Feb. 14, 2018. On the heels of that double tragedy, the father of one of the first-graders murdered during the Sandy Hook Massacre succumbed to the weight of his grief and took his life this past weekend.
Such is the weight of trauma and unbounded grief.
Adoptees commit suicide at four times the rate of non-adopted persons.[1]Such is the weight of trauma and unrecognized or invalidated adoptee grief.
For too long, adoption has been considered totally benign, a perfect solution that solved a three-sided problem (a mother unable to parent, prospective parents in search of a child, and a child in need of a family). Adoption provided a fairytale ending for all.
Except that the reality is far more complex than this idealized, sanitized version. Without exception, adoption is rooted in loss. Unless those losses are acknowledged, appreciated and voiced, great emotional harm can be inflicted on those whom adoption purports to benefit. As Intentional Parents we must have the courage and compassion to help our kids by creating space for this reality in our hearts, minds, and conversations. We must talk with our children about the dualities in adoption. Reassure them that we understand that adoption brought our greatest joy but that for them adoption is a two-edged sword. It provided them a family that loves and cherishes them but before our families could be created, their original families had to be broken. For our children adoption will always include a degree of loss and grief.
If we do not acknowledge this reality, if we expect total allegiance to us and total severance of their affection, connection, and interest in their birth families, if we live as if adoption is a fairy tale, we burden our children with the weight of unacknowledged grief. When they cannot share the weight of their grief and distribute it across the shoulders of family who love them, adoptees can be overwhelmed by it. Left to shoulder their grief, fear, loneliness, rejection, and sense of isolation many will turn to suicide as a way to achieve relief.
Adoptive parents must have the courage, compassion, and attunement to hold adoption complexity, to steep themselves in a Both/And reality that allows our children to express their emotions—all of them—not just the easy, positive ones, but also the heavier, more devastating and scary ones. We can rise to the challenge of adopted parenthood, embrace the ambiguous losses and lean on one another. The truth of adoption is not rainbows and unicorns but it can be about coming together to love one another through a complex reality that makes room for multiple connections, emotions, and truths. Denying these complexities isolates our kids and increases the likelihood that they will be crushed by the weight of their grief. That is a price too high to pay and must be avoided at all cost.
Check out these additional Adoption-attuned resources!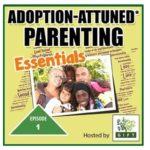 Listen to our podcasts on Adoption-attuned Parenting.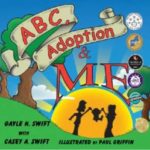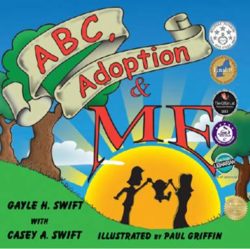 Read these book reviews  by GIFT coach, Gayle H. Swift. They are written with an Adoption-attuned perspective.
---
[1]Keyes MA, Malone SM, Sharma A, Iacono WG, McGue M. Risk of suicide attempt in adopted and nonadopted offspring. Pediatrics. 2013;132(4):639-46.