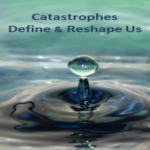 Catastrophe … we don't toss that word out casually but it is exactly what is happening in Texas and along the Gulf states. When catastrophes befall us, they define and reshape us as individuals and families, as citizens and communities. They create opportunities for us, our communities and our nation to rise up and be our best selves.
As Intentional Parents we recognize the importance of being both prepared and compassionate.  First we attend to our own families then we reach out to others. While we can't all head to the disaster zone, we can all help in both obvious and subtle ways.
Donations of cash and supplies always help IF they are sent where they can be effectively distributed. Before donating, verify that the recipient entity is authorized and can get the materials where they are needed.
Become part of the solution in other ways. Here are some examples
Support policies and conversations that lobby to help folks in need.
Support charities and other outreach agencies (Vet them first!)
Let legislators know if you want national policies that guarantee help will be available to Americans whenever/wherever disaster strikes.
Call for policies that prepare regional infrastructure to withstand the vagaries of Mother Nature.
Demand that your area design evacuation policies to help all residents so the poor can survive as well.
Prepare a Disaster Kit for your family so that you can be self-reliant
While Texas and the    Gulf state region face the full force of Hurricane Harvey's power, even those of us who live elsewhere will have to help our children parse what it means for them. The storm will certainly raise questions about what would happen to them, our homes, families and schools, cities and towns, etc., if similar circumstances occurred for us. As we reassure our kids that we've placed our proverbial ducks in a row, double check that proactive plans are in place, that supplies are stockpiled. Share with  kids, the plans you've made for each kind of emergency that can occur: fire, flood, wind storm, etc. 
Consider discussing  that sometimes things will happen that we thought we were prepared for, but may be too big for even our preparation and that's when we reach out to neighbors and the government. Then tell decide as a family how you will be that helping hand now for the people crushed by Harvey. Make sure whatever is said is age appropriate and truthful based on their age. Listen to their concerns and answer them in the best way that you can). 
Disasters, by their very nature, happen unexpectedly, with little or no warning. And they can happen to any one of us, in any region (each part of our country has its own flavor of natural disasters to fear.) Preparation not only helps ensure that we can survive and endure a disaster, the very existence of a plan compels us to think through details, identify weak points,  and reassures kids that we parents are doing our best to keep them safe. Be sure to include a plan for alerting family who live in different part of the country. Consider sharing copies of your important documents with them.
Please follow and like us: