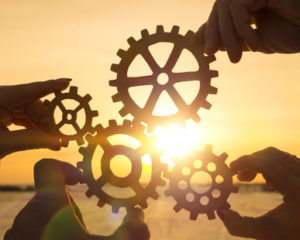 As our observance of Memorial Day remains fresh, it calls to mind the pain of loved ones lost in defense of their country. We feel an upswell of grief, yearning, and remembering. In the context of this blog, thoughts of loved ones lost take on a different slant. It reminds us of how adoptees experience great personal loss and live with these emotions in a different, deeply personal context. While actual death may not be involved, usually there is a permanent loss of relationship with birth mother/family. Even in open adoption, any ongoing relationship with birth parent(s) or birth family falls far short of the "usual" parent/child relationship in which a child is raised by birth parents in the bosom of his biological family.
Adoptees live one literal version of a possible life story while along the edges of their thoughts, memories, and imaginations many possible alternative lives dance. What if I had not been adopted? What if I'd been raised by different parents? By my own birth parents? Why didn't they keep me? What was wrong with me? The possibilities are infinite and may be in equal measures comforting, frightening, intriguing, exciting, or heartbreaking. Only one thing can be said with certainty: all these scenarios exist only in the imagination and will always remain so.
And yet, this world of imagination, populated by the ghosts and shadows of a life interrupted and redirected holds great power for adoptees and occupies sizeable chunks of their time. attention, and emotion and has tremendous impact on their mental, physical, and emotional health. Adult adoptees confide that this alternate reality occupied much of their thoughts as children. Most also say they wish that they had been able–while they were still children– to discuss their preoccupation with their families and have had the benefit, comfort, and reassurance of their parents. Many factors fed their reluctance, among them: fear of hurting their adoptive parents, fear of rejection by their adoptive parents, and/or a sense that they must choose unilateral loyalty to their adoptive family. Whether their assumptions were valid or not, large numbers of adoptees reveal that they struggled alone, WITHOUT the much-needed support and comfort of their adoptive parents.
As Intentional, Adoption-attuned Parents, we CHOOSE to openly discuss this proverbial elephant sitting in the heart of our families. We recognize that adoption necessitates a both/and approach to family—that both birth and adoptive family are a permanent and vital part of our children. We do not require, expect, need, or want our kids to sacrifice their need for their roots as the cost of our love and their inclusion into our families. Intentional, Adoption-attuned parenting is NOT co-parenting with birth family but co-valuing them. We choose to provide our kids the secure understanding that our love is expansive enough, our shoulders strong enough, and our world view inclusive enough to make room for all who are important to our children because our children are important to us. We must trust in ourselves and truly believe that we are capable of being the expansive, Adoption-attuned parents whom our children need
Consider these questions:
How have you encouraged this openness with your child?
How do your actions reflect your intentions and reinforce your words?
How are you helping your child develop a "complete" picture?
Share this blog: https://giftfamilyservices.com/making-space-for-remembrance-complete-picture/
Check out these Adoption-attuned resources!
Learn how the coaches at GIFT Family Services can help you and your family navigate your adoption journey. We've faced our share of family challenges and crises, ridden the metaphorical rollercoaster, and our families have not only survived; they have thrived. We offer experience, neutrality, and understanding.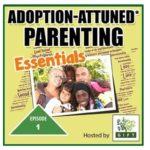 Listen to our podcasts on Adoption-attuned Parenting.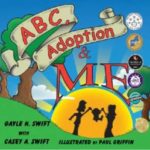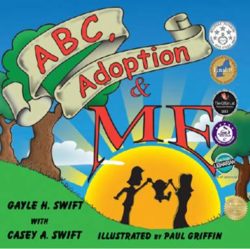 Read these book reviews by GIFT coach, Gayle H. Swift. They are written with an Adoption-attuned perspective.