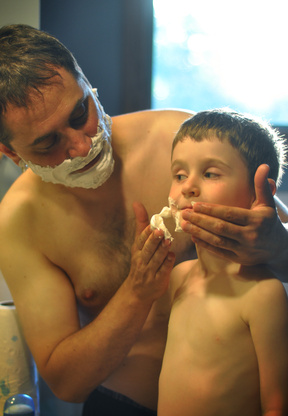 Last week we introduced the relationship pyramid and discussed how safety and security provide the foundation on which relationships depend. The more substantial the experience of feeling safe and secure, the stronger the relationship will be and the easier the transition to the increasing intimacy of the upper levels of the pyramid.
Until feelings of safety and security are firmly in place, the higher levels of relationship remain stubbornly out of reach. Efforts to teach, or discipline fall on deaf ears. Until kids feel connected, they don't care or give much credence to what parents, ( or teachers, coaches, etc.) want.
Think about it. As an adult, the opinions of total strangers have little impact on your choices. Personal values, beliefs and priorities drive you, not the instructions of some random passer-by on the street. The influence of public opinion is minor compared to the sway of those about whom you really care and with whom you feel securely connected.  Kids too, listen to those they care about and to whom they feel connected.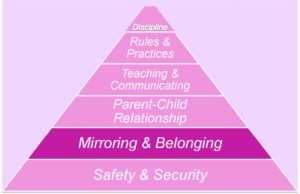 The next level of the Relationship Pyramid focuses on Mirroring and belonging. Mirroring is interactive. It involves a "Serve and Return" loop. Mirroring occurs between parent and child; sometimes the parent leads the mirroring. Other times the child mirrors what the parent models.

In the former, a parent notices a behavior in the child and repeats it back to them--not in a mocking way. But in a way that says, I "see" you and accept you.

Kids need assistance in learning to identify and name the emotions they feel and to accurately recognize the emotions displayed by others.

in the past it was true that  when a person from their past looked that way/acted that way, it indicated danger.)

Be careful to maintain  congruency about your own emotions. If children infer that you are angry, and their perception is accurate, own your emotion. Validate the accuracy of their "read." Do not deny your emotions; this only confuses kids and makes it more difficult for them to develop accuracy in reading social cues.

How can parents help kids develop a broad emotional vocabulary that will serve them well, enhance their ability to socialize and foster the sense that they belong? Teaching children to recognize and name emotions provides them the vocabulary with which to think about and communicate their feelings.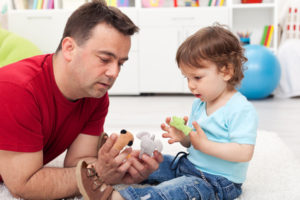 Playfulness plays an important--essential--role in creating and strengthening  connection between parent and child. Parents can engage in silly face games which involve mirroring on a purely physical level.  Check out this link for several ideas for emotional literacy activities including puppetry, miming, mirrors and more. (Practicing these skill-building activities when parent and child are in a relaxed mood, not when  a child is in the middle of an emotional meltdown.)
For another fun, joint activity, take pictures of each other as you dramatize different feelings. Turn the photos into  a matching game (similar to "Concentration" a popular child's "matching" game.) Have fun. Enjoy spending time together, knitting that bond that connects while simultaneously helping your child acquire essential social skills.
How do you consciously mirror your child's emotions?