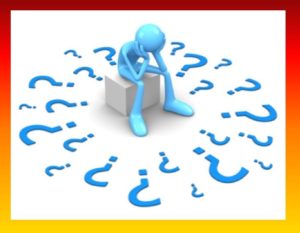 Identity formation in adoption is a complicated process and we have explored it from many angles recently. In last week's GIFT blog post, eighteen-year-old adoptee Elias Ankerfelt shared some insights about his recent visit to the Philippines and the orphanage where he spent the early part of his life.
Elias described the exhilaration of blending into his native culture. of stepping out of his daily experience as an obvious minority. He expressed a deeper sense of pride in being "Pinyo" (native slang for being a Filipino male.) Clearly this visit had a direct impact on how he saw and thought about himself, his heritage and his adoption.
This week we will look at identity from another slant: the power of a name to influence and shape identity. Most of us are familiar with the Biblical passage in Genesis 2:20 when he was given the responsibility of naming the creatures of the earth.   And Adam gave names to all cattle, and to the fowl of the air, and to every beast of the field; but for Adam there was not found an help meet for him. Shakespeare, also offered an opinion on names:   What's in a name. That which we call a rose / By an other name would smell as sweet.
So which is it; does a name change us in some way or not?
A name can help to shape our identity in many ways. It can incorporate traditions, expectations, suggest gender, and or lend itself to bullying. Who hasn't heard of the song, "A Boy Named Sue"? In adoption, names can serve an important part of the "claiming" process that grafts a child to his adoptive family tree. (In my own family, for example, each of our children have names that extend deep into the history of our family. They were adopted prior to openness in adoption so we had no knowledge of birth names.) Thus a name can  serve as a public declaration that a child is part of his nuclear (adoptive) family and his extended family tribe as well.
Each time the child's name is spoken, it reinforces this connection.
A name can also sustain an important tether to the adopted child's birth family. It is especially important to honor a child's given name if he is adopted post infancy and knows and recognizes it. Approach these circumstances with empathy; find a way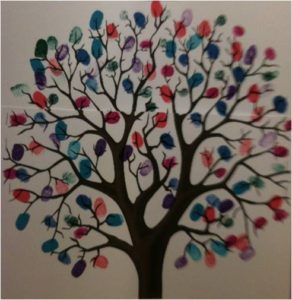 to blend his birth name/s with one you have selected. (Imagine what it would be like for you, if suddenly you were moved to a new family, new home, new county and the one thing that truly is yours--your name--was stripped away and discarded. This piles trauma on top of trauma.)
Older children may have strong feelings about maintaining their birth name, blending it, or replacing with their adopted surname. Have a clear discussion that reveals your child's authentic feelings on the subject. Reassure them that you will be pleased with whatever choice they make. Even for newborns, it is respectful to incorporate a child's heritage in his name.
Increasingly, we recognize that adoption is not an either/or relationship. Rather, it is a both/and relationship. The naming process offers an early opportunity to demonstrate respect for our child's roots and to telegraph our acceptance of its presence as an ongoing and important one in our family.
Read another recent GIFT Family Services blog that speaks to this issue, From Korea to America, Now Who Am I? 
Three Names of Me by Mary Cummings and illustrated by Lin Wang tells the story of Mary's little girl who was adopted from China. It asserts that she has three names: "My first name was whispered to me by my first mother; when I was born; it's someplace in my heart." Even though the child is unable to recall it, she finds comfort in the belief that her first mother called  her by a name, one that is no longer part of conscious memory but it still part of her history. Further along her timeline, at her orphanage, she was given the name Wang Bin which means "gentle and refined." The child experiences a sense of being seen as an individual worthy of a name that captures who she is. This affirms her dignity, acknowledges her journey through to adoption and is a treasured part of her. Finally, from her adoptive parents, she receives her third name: Ada, a phoneme of the Chinese  Ai da  which means "love arrived." Three names of Me is a heartfelt tale of tradition, identity and history.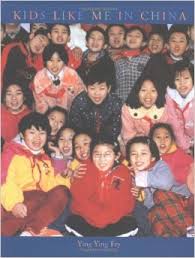 Kids Like Me in China follows a young girl on her homeland visit to China. Like Elias, she also visited the orphanage where she lived. She shares similar experiences and insights. The story also tackles both generalized adoption concepts and some of the more difficult/serious aspects of international adoption: "abandonment," one-child-family-rules, special needs issues and orphaned children who never get adopted. The topics are handled with respect and honesty in a way that a child can read and absorb. Photographs from her actual trip illustrate the story. Although published in 2001, the book is still relevant and a worthwhile read.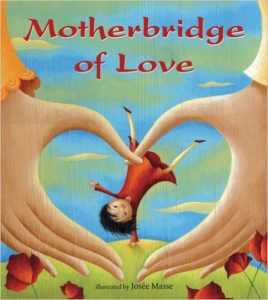 Motherbridge of Love If you haven't read "Motherbridge of Love," a story about a little girl adopted from China and how both her mothers love her, I highly recommend this exquisite picture book. Love, love, love it. This wonderful book clearly champions respect for and validates a child's feelings for his birth and adoptive mothers. When we open the space for a child to hold his birth family in a place of respect, we allow them to honor that part of themselves too.
My daughter, an adult adoptee and I both believe it is one of the best adoption books for kids.
Read my earlier revi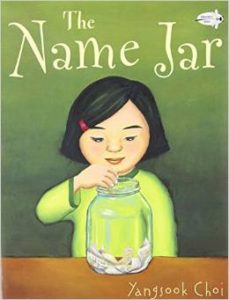 ew of The Name Jar Although not about an adoptee, the story is pertinent because it explores a child's desire to replace her Korean name with one which sounds more American.
Please follow and like us: