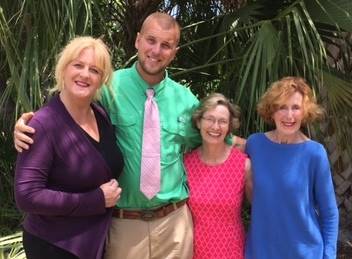 We shared the recent Easter weekend with my son's birth mother and grandmother. How apropos it seemed to be celebrating this holiday which focuses on resurrection and new life. After living a closed adoption for twenty years, twelve years ago my son and his birth mother reconnected. Their relationship has grown and deepened over the years. We have come to discover the blessing of expanding one's concept of "family" to include his birth relatives. Because they are important to him, naturally, they are important to us.
We are navigating the unique territory of becoming acquainted on a deep level as we build history and forge connections that make our relationships meaningful and authentic. Over the last ten years our family has significantly dwindled in size. It gives me great peace of mind that my son now has many additional people in his life who truly love and care about and for him. Since reconnecting and meeting his family, he feels more grounded. Many of his passions and talents which were unique in our family, reflect familiar skills, talents and generational inclinations in his birth family. He finds it reassuring and validating.
I find it fascinating and also a bit sad. For him. For them. For all of us. However, our growing intimacy also increases awareness for all of us about the duality of adoption. (Our joy at his being part of our family exacted a great loss for him and his birth family. We all could see the great What Ifs. What If he'd been adopted within his biological family? What if he'd never been adopted?) Our experience has reinforced my appreciation for the benefit of open adoption. If we truly and unconditionally love him, how could we deny him the benefit of expanding his world to include so many additional people who love him? Can we ever be loved by too many? I think not.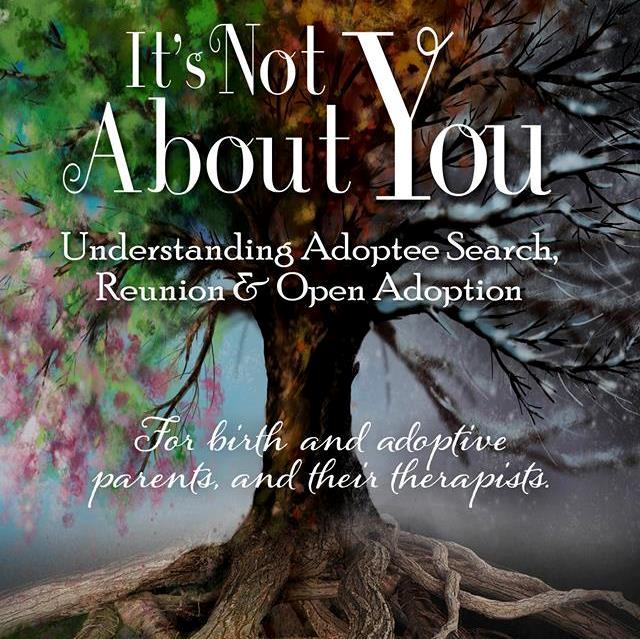 For further explorations about adoptee search, reunion and open adoption, read the anthology It's Not about You: Understanding Adoptee Search, Reunion and Open Adoption edited by Brooke Randolph, LMHC. I wrote the first chapter and adult adoptees, adoptive parents and professionals shared their personal experiences in the remaining chapters. The book provides wonderful insight into what has and has not worked for many adoptees. Those currently parenting will find their experiences provide information based on personal experiences and not on supposition or hypothesis. It addresses when, why and how to tell a child they were adopted; reasons why adoptees search; benefits and challenges of open adoption and reunion. Intentional Parents will find this book provides a much-needed resource.

"The Donaldson Adoption Institute's three-part online interactive curriculum is a critical resource to parents who are experiencing or considering openness in adoption and professionals who provide services in this area. Launched in November 2016, Openness in Adoption: What a Concept! is an interactive presentation where a narrator guides users through the curriculum. It includes audio and video clips, reflection questions, exercises and a comprehensive User's Guide with important key concepts and terms.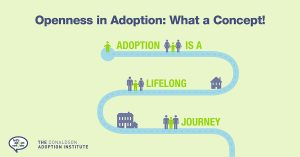 We know openness is a healthier way to experience adoption but that doesn't mean people always find it easy to navigate these new relationships in their lives. Without the right supports in place, families may needlessly struggle.
Starting today, we [The Donaldson Institute}will be charging a modest fee of $29.95 for this curriculum. Thank you for making openness and healthy relationship development a priority in your life."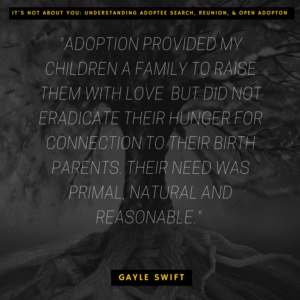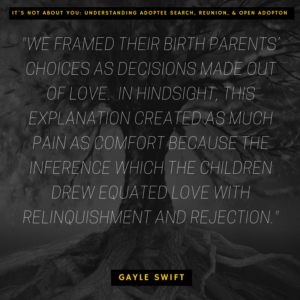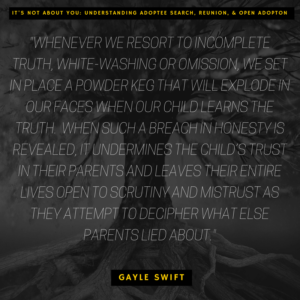 Please follow and like us: