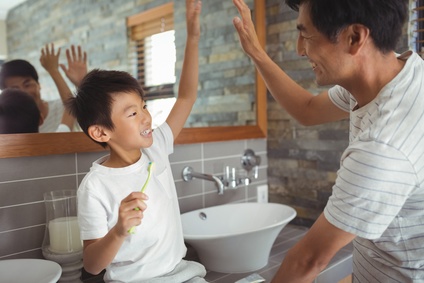 Everyone knows that children feel BIG emotions: anger swirls into fury, disappointment collapses into despair, happiness erupts into delight. They wear their emotions on their shirtsleeves where everyone can easily read them. One might easily dismiss their feelings as childish, trivial, or inconsequential; that would be a mistake. Their emotional life is as important and transforming as any adult's, even if they may struggle to manage or understand their feelings.
In fact, one of their most engaging and charming characteristics is their disarming honesty and their willingness to speak their feelings aloud. Although children's vocabulary is limited, the depth and authenticity of their feelings ring true.
A recent moment shared with my nearly four-year-old grandson illuminates my point. He and I were on the floor in a sea of Lego pieces rummaging through them together in search of a particular brick. Out of the blue he turned to me and with palpable intensity said. "Naga, I love you."
I melted in a swirl of reciprocal emotion. Feeling loved is a fundamental human need which each of us craves. When someone blesses us with the gift of a deep, loving connection, the experience is powerful… IF we allow ourselves the pleasure of truly embracing it. Too often, we miss these moments because we are preoccupied with what is on our own minds and agendas. It is easy for a child to infer that his declarations of love lack value to us or—even worse—for them to believe that their feelings are a bother and a burden. This is tragic for both individuals. Nothing on our To Do List can outweigh the value of nurturing a child's spirit and teaching him the skill of connecting with others.
My grandson's heartfelt words are etched in my memory forever. Such is the power of speaking aloud what is cherished in the heart. I replied to him, "That makes me feel very special and I never tire of hearing you say that. Thank you." He beamed in response as my words acknowledged his gesture. Of course, I also assured him that I loved him as well. Fortunately, in our family, we are all—adults and children—comfortable verbalizing words of love and affirmation. However, some individuals and families struggle with expressing deep emotion aloud; they "say" it without the shorthand of words. Read The Five Love Languages by Gary Chapman to learn more about alternative modes in which to communicate one's love to another and/or read these blogs.[1]
What coaching nugget does this anecdote offer us as Intentional Parents? Pause for a moment and recall a sweet memory when someone—spouse, significant other, parent, or child—spoke aloud the words I love you and you experienced them as genuine. Savor the memory and allow the positive feelings to flood over you. Notice how it energizes, comforts, and validates you. Choose a "trigger" to remind you and help you revisit this memory whenever you want or need to do so. Imagine being able to access this affirming moment at a time when you are struggling, lonely, afraid, etc. Notice the comfort it offers because it allows you to do something other than worrying or remaining awash in overwhelm
Now consider that as parents we have the ability to help create these kinds of high-octane moments of connection with our kids. We can speak the words that comprise their audio archives of connection, affirmation, and reassurance. It is easy for us as parents to speak words of correction: to point out when and how they can and ought to do better. Imposing consequences, highlighting their misbehaviors, or reminding them of incomplete chores—all these interactions occur easily. How sad that words of affection, acknowledgment, encouragement, and unconditional love are often harder to say.
I can attest to the healing and encouraging power of words that verbalize deep, mutual affection. Imagine intentionally filling our kids' childhood teeming with such memories. Now that would be a parental legacy of great worth. What if we set an Intention to build these moments proactively? How might that improve our family relationships, strengthen connections, and deepen attachments? What if we were as vigilant in our efforts to connect with our children and strengthen them emotionally as we are to correct their actions so they can be "better" people? What might we create as a family?
Share this blog:
Check out these Adoption-attuned resources!
Learn how the coaches at GIFT Family Services can help you and your family navigate your adoption journey. We've faced our share of family challenges and crises, ridden the metaphorical rollercoaster, and our families have not only survived; they have thrived. We offer experience, neutrality, and understanding.
Listen to our podcast and …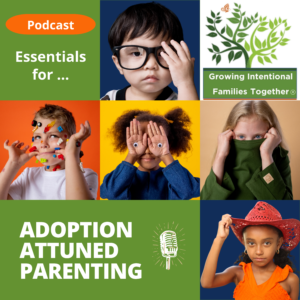 Read these books written by our coaches.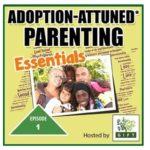 Listen to our podcasts on Adoption-attuned Parenting.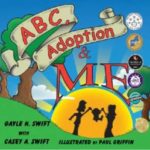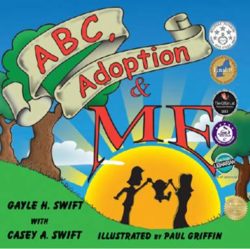 Read these book reviews by GIFT coach, Gayle H. Swift. They are written with an Adoption-attuned perspective.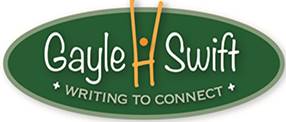 [1] "Love Languages," Adoption, and the Anger Connection , Listening and Speaking: Two Sides of Relationship Communication, The Language of L♥ve Has Many Dialects