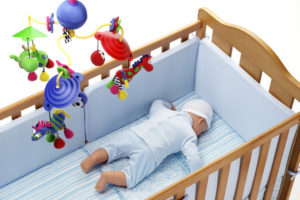 In our two previous posts we asked you to bring intentionality to time management as a way to create opportunities to be available to your family. We avoided the burden of piling additional items on your already overcrowded to do list. Instead we invited you to take on a new practice: detaching from all tech for 1-2 hours each day. Then, using two fundamental coaching attitudes--neutrality and experimentation--we simply observed what happened. (We reminded you to hold a mind- and heart-set of data collection not fault-finding or measuring up.)
Before we examine our results, recall a time when you saw a mobile hung over a baby's crib. Tiny shifts in the placement, weight or number of elements caused it to shift erratically until it settled down to a new balance point.  In some ways, our family relationships are just like that. Tiny shifts in behavior, belief or language can interrupt entrenched patterns, This creates the space for a new way of being together.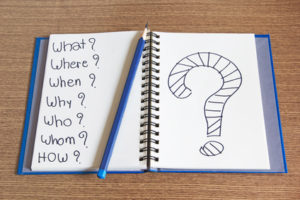 Now we are ready to look at results. Suspend all judgment and expectation. Simply focus on what actually happened. What got in the way of holding the time sacred? What made it easy? What little shifts occurred? On whom did this make the biggest impact? Where and in whom did resistance show up? How might you refine the practice? What would make you consider continuing the practice? How did your self-talk shape your results?
I can think of dozens of questions to pose, each of which might generate a key element toward accomplishing important, positive change, but, I'll leave that for another time.
I trust that you can see the benefit of taking on a "practice" as a way of augmenting your commitment to intentional, adoption-attuned parenting. Once you develop the habit it is easy to create practices. Here are a few we've (GIFT family coaches) use/d in our own families.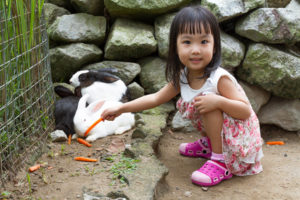 Rabbit: On the first of each month if a person says "Rabbit" to someone, they capture that person's good luck for the month. When my kids were little and truly believed in magical events, they loved this practice. As adults they still follow it. To succeed in "getting" us, they resort to all sorts of trickery--like borrowing a friend's cell phone so we don't know it's them telephoning us.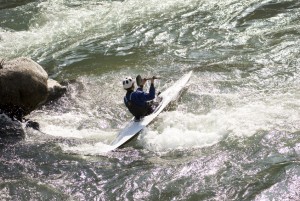 Keep on Paddling: When our kids were young, we did a lot of canoeing and kayaking. Typical kids, they preferred to be passengers relaxing and enjoying the ride. My husband and I would have to remind them to "Keep on paddling."  We felt it was important for them to learn to pull their own weight (and provide a chance for them to experience being capable.) We also wanted them to learn to contribute to the world, not simply lie back waiting for things to be given to them. Eventually, they learned to paddle.
When the teen years arrived, we faced crushing challenges including placing my son in residential treatment. Our letters, phone calls and visits always ended with, "Keep on Paddling." Now he is a happy, grown man, a father, spouse and a hard worker. We still say to one another "Keep on paddling." Our entire family has learned paddling is especially important when confronted by white water! (literally and metaphorically speaking.)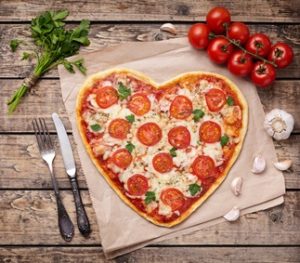 Home-made pizza night: When her children were little, one of my partners made homemade pizza on Sunday nights. This is a lot of work, so once they got older and life got even busier, she tried to cut back. Her kids pleaded for her to continue. Now her boys are both in their twenties. Still, when they get together, they still look forward to her pizza. Sometimes on a Sunday; sometimes another day; sometimes at her home; sometimes at their homes. Regardless of location, her boys clearly treasure this practice!
These are easy, sometimes silly practices, but over the years they've become threads woven into our family histories. They extend back  through the years. I believe they will persist into the future with our children's own children. It's something we "do" that reflects our Family Values and is a legacy of which we can be proud.
What family traditions are you creating with your family? Which ones originated within your own or your spouse's family? Which did you invent?
Please follow and like us: