Feeling short of time or finding it difficult to concentrate? You can listen to this post. Listening time: 5:31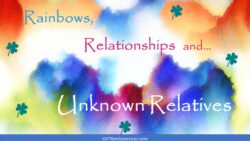 After a long winter of confinement and challenging weather, most folks are glad to add a bit of festivity to their lives. I suspect this explains why so many people who aren't actually Irish enjoy celebrating St. Patrick's Day. For just one day—March 17th, everyone wants to be Irish. If not via genetics, at least by way of declaration, desire, and intent. This reflects a dual yearning: the quest for joy and happiness as well as the need for belonging and community. We've pondered both of these topics in previous blogs this year.
This got me thinking about how we define ourselves, our nationalities, ethnicities, and how we decide in which groups we feel as if we genuinely belong and those to which we yearn to gain entry but feel marginalized or excluded.
It is one thing to casually imagine for a holiday that we are part of an "in" group. The quest for genuine belonging, however, is more complicated and significant. This sense of feeling welcome, being known intimately, and accepted unconditionally is more valuable than the proverbial leprechaun's pot of gold at the end of the rainbow. As adoptive parents, we must help our children develop a healthy and integrated sense of self, enjoy membership in our families, and identify a place in their biological family story as well. We can validate their efforts to embrace an arc of connection from their roots to their current selves.
As adoptive families, we are—by definition—a blended group. We must all learn to appreciate and integrate the various strains of personality, culture, language, and race, that converge to make each of us who we are.
Unique, irreplaceable, and worthy of unconditional love.
Each of us must accomplish this as both an individual task as well as a communal family journey. The legacies passed on by our families of origin matter to each of us. Whether we are adoptive parents or adoptees. our ancestries help to shape us.
Adoption allows—compels —us to be more inclusive, more open to the enrichment that our children's differences infuse into our family stories and legacies. Every "ingredient," has value, influence, and significance. Our children are entitled to know —at appropriate ages — all their information and relationships.
I believe that my children—and all adult adoptees need access to their Original Birth Certificates (OBCs) and the truth which these documents can reveal to them. My belief was reinforced by the specific experiences of both of my children. Reconnecting with their birth parents had profoundly beneficial effects on them.
In this spirit, I recently had my DNA tested via Ancestry.com, opening myself to possible contact with unknown or "unexpected" relatives. My mother was one of fourteen children and all but one of them had children of their own, so I think the possibility is likely.
No one has "found" me, knocked on my door, sent me a letter, or forwarded an email, yet…
On St. Patrick's Day as we all enjoy wearing a bit of green, a festive beverage, and COVID-savvy partying, let's also pause to consider the importance of rootedness, belonging, culture and biology. Let's challenge ourselves to intensify our efforts to honor these influences, to notice, nurture, celebrate, and validate them for our children.
What three actions can you take to strengthen your child's comfort, knowledge, and enjoyment of their family history and culture?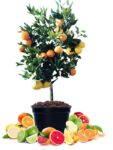 Join us in a thought experiment. When you look at this image from an Australian grower, what do you see? Look closely at its bounty of fruit. It depicts a Fruit Cocktail tree–a delightful display of the bounty that diversity creates. Each of the grafted branches remains the full expression of its own unique DNA blueprint even though it has been engrafted to a single plant. The new plant –reinvented, reconfigured, and reflecting diversity simultaneously reveals the individual truth of each component.
How might this image serve as a metaphor that offers insights to us as adoptive parents?
Your Adoption Attunement (AQ) Specialists
providing coaching and support before, during, and after adoption
Learn how the coaches at GIFT Family Services can help you and your family navigate your adoption journey. We've faced our share of family challenges and crises, ridden the metaphorical rollercoaster, and our families have not only survived; they have thrived. We offer experience, neutrality, and understanding. GIFT coaches are available to present workshops on-line.
Contact us to explore this possibility: 1-800-653-9445
Read these books written by our coaches.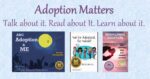 Listen to our podcast.