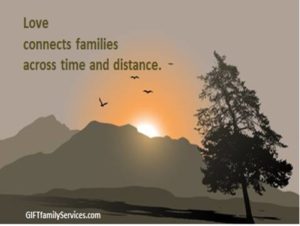 By the very fact that you chose to take the time to open this blog, you have demonstrated a commitment to being the best parent you can. Posts like this one help us identify leverage points from which we can better guide and connect with our children. Today as I write this blog, tragically, another school shooting has occurred. This is another reminder of the fragility of life. In recent weeks we've concentrated nurturing our relationships within our family context. Strong, connected relationships form the foundational bedrock of healthy families. They do not happen by accident. They grow from a consistent commitment of words and aligned actions.
As Intentional Parents we have committed to a goal: to parent in a way that reflects our deeply held values and which helps children grow into happy, healthy adults with strong "roots" and sturdy "wings."
[ctt template="3″ link="tgDna" via="yes" ]To assess whether we are on track or off the rails, we need data. The answers are within ourselves; we just have to ask the right questions. [/ctt]So, let's consider a few questions.
(First, identify one specific attempt you actually made to reinforce your relationship connection members of your family. Then repeat this series of questions regarding at least one attempt you made to connect with each of the remaining members of your family.) Let's explore what you can "data mine" about your efforts.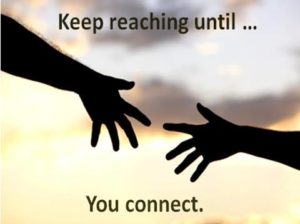 How well was it received? What did it accomplish? How did their response affect your emotions?
How have you reminded yourself each day to ensure you fulfilled your intention to make a daily connection?
Did you think to consider taking advantage of each family member's "love language?" (If you need a refresher, reread this blog.)
What did you notice within yourself as the interactions occur?
What happened when those efforts "landed"?
If your effort was rebuffed, how did you respond? (Think of both your external reactions and your internal emotions and thoughts.)
What can you do to help identify additional ways of connecting? How can you make them more effective?
How did timing, location, and the presence–or absence–of others influence whether or not connection successfully occurred?
Now run an instant replay in your mind WITHOUT any soundtrack.
What role did body language play—yours and theirs? How did they play off one another?
Now run ONLY the soundtrack. How did word choice influence the result? How does your wording influence the communication, for example, when you speak saying "you" versus "I"?
What have you learned about yourself? What have you learned about individual members of your family? Decide what actions you want to repeat and which ones need further revision or a totally new strategy. When unable to connect "in person" what other ways might you try? Notes? Text messages? Get creative. Instagram? Letters? (the snail mail kind!) The bottom line:
Sustain the intention and
Develop the effective strategies
Implement systems that remind you to follow through.
Approach this effort one day at a time. What will you do today?