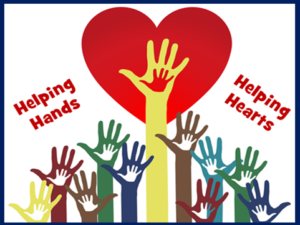 Teaching our deeply-held values to our children is one of our most important parental tasks. It is a truism that our children learn more from our actions than our words. But children often remain oblivious to the values-based thinking that governs our actions. Instead, they hold their observations under an umbrella of that's what parents do. They rarely ponder the reason which might have driven our decisions. In fact, they are often convinced that we decide out of meanness, spite or a general desire to make their lives miserable!
To ensure that kids get the lesson behind every choice we make, we must make the thoughts and choices visible to them and share our reasons for doing these things. Even if we feel silly or self-conscious, let's choose to do it anyway. Imparting our values is too important to leave to chance or the wavering attention of children. Here are just a few examples:
We visited Tom in the hospital because he's our friend and we wanted him to know we care about him and value his friendship.
We're attending this community fundraiser because we believe in their efforts to help provide food for people in need.
I'm taking this class because I always wanted to learn….
I'm working on behalf of this candidate because I think he/she will serve us well.
I recycle because it is good for the environment so you can grow up in a clean world.
Even if you get the biggest eye rolls, not only will they have seen your actions, they will understand the reasons that motivated you. Over the stretch of time, they will begin to observe a pattern of behaviors and choices that will serve as a template of values in action that they can follow.
I celebrated my birthday this month and my son gave me a pair of earrings, long dangly ones, exactly what I like. But what made them reallyspecial was they bore this tag: "100% Socially Reinvested to Transform the Lives of Women. One Bead. One Hope." I took note of the tag line and my son said, "Yeah, well… I know you go for that kind of stuff."
This tickled me because I do try to shop at businesses that make a difference. And my son noticed.
Perhaps our kids will embrace the same values or causes that we hold dear. Perhaps not. But if we allow them to become aware of how we live a values-based life, they will recognize the importance of values as our guiding compass.
One of our family values is "to be a contribution." As I try to teach this value to my little grandson, I talk about how important it is to be a helper. He now understands that we value helpfulness. Yet he has not fully learned the many ways one can be helpful. Our job is to teach them how to be helpful:
Thank you for getting your plate out of the cabinet, that was helpful.
Thank you for getting my water shoes out of my closet. You are a helper!
It is also important and effective to point out the ways in which we help them. This further expands the ways in which helpfulness occurs and it increases their awareness and appreciation for the ways we help them. This in turn highlights the warm feelings which we/they experience when someone helps them. A win/win for all of us!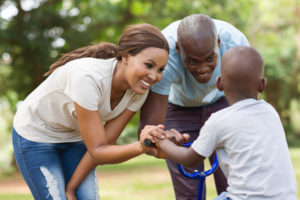 I found the toy car you lost and I put it on your shelf. I feel happy when I help you.
I fixed your bicycle tire; you can ride it again. I enjoy watching you ride it.
Another benefit of intentionally making our values visible is that it brings them to consciousness. We automatically become more aware of them andwhen we succeed or fail to live them well. Our actions become more aligned with our intentions and our children become more immersed in our values.
Choose one core value to focus on this week. How will you exemplify it? How will your children be able to experience it? How will you help them to live it within their own actions?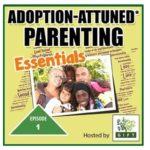 Listen to our podcasts on Adoption-attuned Parenting.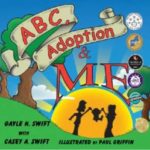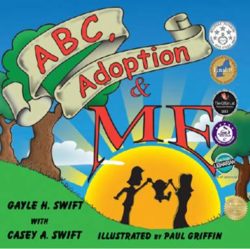 Read these book reviews by GIFT coach, Gayle H. Swift. They are written with an Adoption-attuned perspective.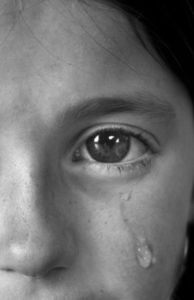 In the world of adoption, we hear a lot about grief, loss, trauma, and emotional triggers. As parents how do we deal with this complicated emotional stew? How do we support our kids, help move them through to the other side, back to a place of calm and security? How do we manage our own emotion during and after raw emotional exchanges?
This anecdote from my own life may be a useful metaphor and might offer a bit of insight. My loud yelping puzzled my mini schnauzer the other night. Leg cramps jerked me awake with excruciating, unrelenting intensity. It felt as if the muscle might tear completely away from the bone. The pain left me breathless and momentarily paralyzed.
I knew that standing offered the only way to release the cramp. A tangle of sheets held me in place. I struggled to activate my ability to move by intention instead of reaction. But the pain held me in its grip. Intellectually I knew how to end the cramp. Yet in that moment I was completely out of my logical, executive-functioning brain locked ticht in the GRIP of the primitive response of my reptilian brain.
We've all been in similar situations where we had pertinent knowledge and a viable option but instead chose a different, response because that resonated with our emotions at that moment. Perhaps we picked a fight with our spouse or piled consequence on top of consequence, on top of consequence to a defiant, unrepentant teenager. All of us can remember an example of such emotional upheaval. Truth is toddlers aren't the only ones who fall prisoner to the meltdown.
Tune in to an example of your own personal meltdown. (Doesn't have to be recent, just memorable.) Not your proudest moment, right? Dive into the memory and recall how you felt, what you said and the emotional fallout that ensued. Clearly, it left a mark because you can still recall it. Imagine how this same event might be stored in the memories of the people with whom you shared the moment.
My point is this: in the throes of an emotional hijacking, self-control is not easily accessed. Children like ours who have experienced trauma can find themselves caught in one of these emotional maelstroms. Begun not by intent, but by something that rockets out of the periphery and then slams like a foul ball into their guts. Like the unexpected and unwelcome cramp that jerked me awake, our kids can be caught unaware, yanked from the present moment by triggers they never saw coming. Paralyzed. Haunted. Panicked. Perhaps it is a smell, a song, a gesture, a traumaversary recognized only by their subconscious memory.
They don't see it coming. We don't see it coming. But like when a comet strikes the earth, the devastation spreads deep and wide. Nothing nearby survives unscathed.
Now that we have some insight about meltdowns, we can see that often it is not a matter of their unwillingness to comply and more a matter of their inability to comply at that moment. How do we help them in the moment?
We must bring our calm to the fore. Avoid responding with matching emotional intensity. (That simply adds fuel to an already overwrought situation.) Resist the temptation to debate or rationalize. Their thinking brain is off-line. We must keep ours engaged. Save the discussion until calm has been restored. Hold off on deciding consequences too. Take the time to decide what is appropriate, proportionate, and effective. Remember the goal of discipline is to teach not to punish. Delay the conversation, but do definitely have it.
To come full circle, I did manage to claw my way out of bed and onto my feet. The cramp released. I was deeply grateful. We all know how good it feels to walk through pain and get through it. As parents, we have a chance to help our children master the process.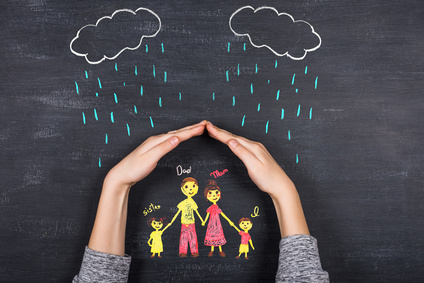 The push-pull of modern life keeps us and our families under pressure and on edge. This tends to drive us apart into isolated cells delimited by our social media networks and devices. Often we turn to our cyber worlds for assistance, distraction and relief.
Through social media we identify resources, engage with like-minded people and access "witnesses" to share our stories. We tolerate nasty and unwelcome trolls as the "cost of doing business" because those elusive witnesses hold tremendous —and seductive—power.
Witnessing holds transformational power that is frequently underappreciated. Feeling witnessed can provide validation of one's experience, hope in the face of devastating circumstances, and can fuel persistence when commitment flags. Is it any wonder that we turn to our devices to access this resource?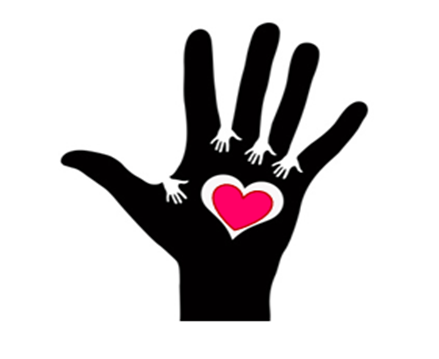 Instead of depending on our tech devices for this sort of validation and witness, imagine the benefit that might accrue if we created a healthy sense of witness and validation for one another within our families.
Hold that thought.
Imagine building a family-based sense of connection, validation, and witness. So how might we accomplish that?
Step 1: Listen. Listen with absolute neutrality and total attention. Resist the temptation to fix it—whatever "it" is. Simply be present, like a camera recording yet not intervening.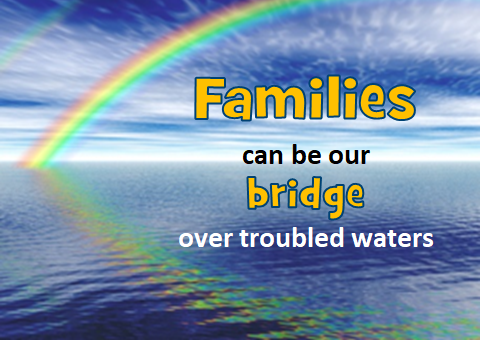 Step 2: To ensure accuracy, capture the essence of what they said using their words.
Step 3: Confirm that you got it right. Repeat the process until you do have an accurate restatement of their words and experience.
Step 4: Ask them, "How would you like me to support you?" Note that you are not assuming they need you to solve the problem for them. You are offering to work with them if they want it. They may not; they may prefer to handle it on their own
Step 5: Affirm three things: first, that you appreciate their opening up to you, second, that you know they can handle it, and third, you remain willing to help.
Intentional parenting depends on having goals, designing strategies and implement action plans which we refine as we go along. Take time to consider how you can bear powerful witness to each member of your family.
What will be the first step you'll take, the first change you'll make to ensure that your family provides a safe harbor for one another?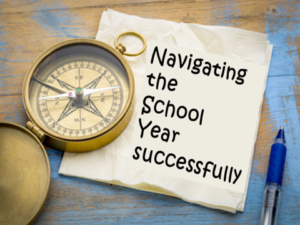 Schools have already reopened in my community which reminds me of the need for intentionality in how we guide our children through the school year. Parents and students all hope for a good year, one that filled with learning--both academic and relational--and grows their ability to be in the driver's seat of their lives. (After all, the point of parenting is to put ourselves out of a job: to raise kids that can succeed on their own.) So, how do we accomplish this vital goal? Operating purely on intuition is not enough; we need a plan--a map--that shows the route we intend to take.
To design any functional map, we must know two facts: the departure point and the destination. The shortest route would simply draw a straight line from point A to point B. But life is never that linear, that free from unexpected obstacles and delays. We must plan for contingencies, pack supplies for "emergencies", and draw out alternate routes "just in case." What landmarks (benchmarks) do we want our kids to achieve? Keep in mind that our actions make a broader impact than our words. "Do as I say, not as I do," never works. Our actions must reflect and embody our words and expectations. Make a list of possible goals.
We must exemplify whatever is on our "wish" list. This provides the model and the proof of our commitment to it. What behaviors do we wish to see? How do we encourage/reinforce these behaviors when our children demonstrate them? How are we modeling the same behaviors? How do we extinguish undesirable behaviors? Remember the distinction between discipline and consequences. The first aims to teach; the second aims to punish.
What skills do our children want to develop?
It's important that they participate in goal defining and setting. This is an important mindset and is a skill that benefits from practice. Clarity helps to focus their choices and it strengthens their commitment and desire. We must validate and understand their goals, dreams and motivations, then discern how we can help them define, refine, and accomplish them. 
What skills do we want them to develop?
Timeliness
Getting self up in the morning
Completing homework
Putting forth full effort
Learning from mistakes
Playing a sport
Being physically active
Managing tech time
Expanding their circle of friends
Being compassionate
Helping others
Showing respect for teachers
Create a work/life balance
Be accountable
Admit errors
Identifying their personal strengths as well as growth points
Seeing school as a tool that helps them accomplish their life goals
What values do we want them to embrace?
Confidence, competence, courage, resilience,
persistence, compassion, service, open-mindedness,
curiosity, conviction, self-discipline, delayed gratification,
 emotional balance, joy, conscience, morality, humor,
awareness, creativity, forgiveness of others and self,
respect for self and others, truth telling and truth seeking
What habits do we want them to internalize?
Good nutrition,
Adequate rest,
Recreation
Make time for self-reflection
       Exercise
When we demonstrate intentionality about our personal and family goals we show our children not only that planning is essential for success but also we prove it is a priority for us, it's part of our approach to goal accomplishment. It also reduces the chaos of living with a seat-of-the-pants, handling brush fires as they come. Having a life blueprint alerts us to digressions that lure us off track; we can then decide if it is a welcome diversion or a distraction we choose to avoid. It's important to note that our expectations may get "in the way" if they are not developmentally ready to achieve at the level we would like them to be. Staying "attuned" and in communication with our kids at all times is our ultimate goal. We must nurture the child before us and not expect him to be the embodiment of a "fantasy child." that exists only in our imagination.
https://wp.me/p4r2GC-21H
Those of us touched by adoption understand what it is like to feel "othered" or different. Many of us have adopted transracially and therefore, have a particular interest in ensuring equality for all. We get a closer look at the impact of racism, bias, micro-aggressions, and invalidation that happen to our families. Current events awaken us to the tragic inequities and actual dangers which threaten our kids. We recognize another sad but very real truth:, our children experience a more intimate relationship with the consequences of racism when they are outside of the sheltering protection of being with their white families.
We want to support, prepare and protect our children. To do that, we need to know what is happening in their lives and we need to talk about it. Yet for a variety of reasons, they may not be entirely forthcoming about the challenges they face in this arena. Perhaps it makes the ugliness too real. Perhaps, they want to forestall our worrying, perhaps they feel diminished by even giving the topic voice, perhaps they fear we won't "get" it--some, or all of these factors may be true.
It is absolutely essential that we have the difficult conversation, talk about the dangers, the unfairness, the cruelty and the small-mindedness that drive bigotry. We cannot afford to wait for our kids to raise the subject. It's too vital and too dangerous to postpone or ignore. Yet, as parents, we know how notoriously difficult it can be to get kids to open up. So, what can we do?
Our children are products of the internet era. Why not
Read this companion article by Erin Canty who "grew up black in a very white neighborhood in a very white city in a very white state." Erin says it captures her experience quite well. Titled, 7 Things Black People Want Their Well-meaning White Friends to Know to Know posted on UpWorthy. I don't know if she is an adoptee. Perhaps she is. Perhaps she isn't. However, her post is very relevant in any racially-diverse family whether formed through biology or adoption.
https://wp.me/p4r2GC-1Zh