Feeling short of time or finding it difficult to concentrate? You can listen to this post. Listen time 5:32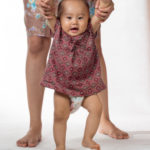 Babies are the most determined learners. Their survival depends on their ability to learn. Even in the face of persistent failure, they pick themselves up and try again and again until they achieve mastery. Whether it is learning to walk, talk, or grab an out-of-reach object, if they want something, they go for it. As adults, we can learn a lot from their determination.
They build memories of the joy and satisfaction of success and the discomfort and frustration, of expended effort that was not quickly rewarded with success. With their acquired knowledge and increased prowess, their memory understanding of how failure "feels" also increases. The brain has a decided preference for pain avoidance and pleasure-seeking. So, their unflappable, dogged determination eventually weakens and is replaced with a decision to stop trying earlier, to give up, to see things as "too hard."
How can we as parents nurture their willingness to persist even in the face of failure or minimal success and help override the inclination to avoid the pain of failure by giving up—or even by not trying in the first place?
Set a Good Example
The most obvious strategy is to model persistence and resilience in our own actions. We can let our kids see us moving through the process of learning. We can allow them to see us struggle, to unmask our own cycling through failure and continued attempts. Let them see our persistence. Share our own inner mental wrestling matches so our kids can see that we too have to defeat thoughts that tell us:
      It's too hard or I'm too tired or
     I will never be able to do this or
     I will just let someone else do it because it is easy for them.
Permit Failure
When observing our children's efforts—and our own—remember that mastery takes time. Expertise comes through practice. Failure is essential. Failure builds a staircase to mastery and knowledge. Instead of commenting that their effort was "wrong" describe it as not having worked. Help them to appreciate the distinction between right/wrong thinking and working/not working.
Encourage a Growth Mindset
Ask questions like:
What else could you try?
What could you do differently?
What might happen if you broke it down into smaller steps?
Acknowledge Effort
Children thrive on focused parental attention and validation. When commenting on their attempts, avoid saying things like You're so smart. Instead, mention how hard they worked. Nurturing the ability to try is far more important than telling them they are smart. Over-emphasizing their being smart can backfire. Kids can fall into a pattern of not trying because they inaccurately infer that means everything should be easy, that trying should not be necessary.
Value Persistence
Success almost always takes time and persistence. Notice and affirm effort over achievement. Being able to persist through the learning process until success occurs builds resilience and is more important than quick results.  When our comments connect to our family values, they are doubly powerful.
     Wow, I can see you are still trying! In this family, we think trying is really important.
Appreciate the joy of the Journey
We experience most of life as a journey from one experience to the next. If we hyper-focus on the destination or goal achievement, we miss the joy of the present moment, the thrill and joy of incremental success, and the satisfaction of learning for its own sake. This registers as a subtle yet persistent sense of dissatisfaction, lack of contentment, and inadequacy. This mindset is not healthy for our kids or ourselves.
Be Intentional and Adoption Attuned
These strategies are not complicated or difficult, yet they are not usually the typical default response of most parents. Remembering to use these new approaches requires intention, practice, and persistence. We get to model our own learning process for our children to see, then follow and internalize our example.
Which of these suggested steps come easily for you? How can you make them even more instinctual and automatic? Which of the steps do you find harder to follow? How will you begin to internalize them?
Your Adoption Attunement (AQ) Specialists
      providing coaching and support before, during, and after adoption
Learn how the coaches at GIFT Family Services can help you and your family navigate your adoption journey. We've faced our share of family challenges and crises, ridden the metaphorical rollercoaster, and our families have not only survived; they have thrived. We offer experience, neutrality, and understanding. GIFT coaches are available to present workshops online.
Contact us : 1-800-653-9445 
Listen to our podcast.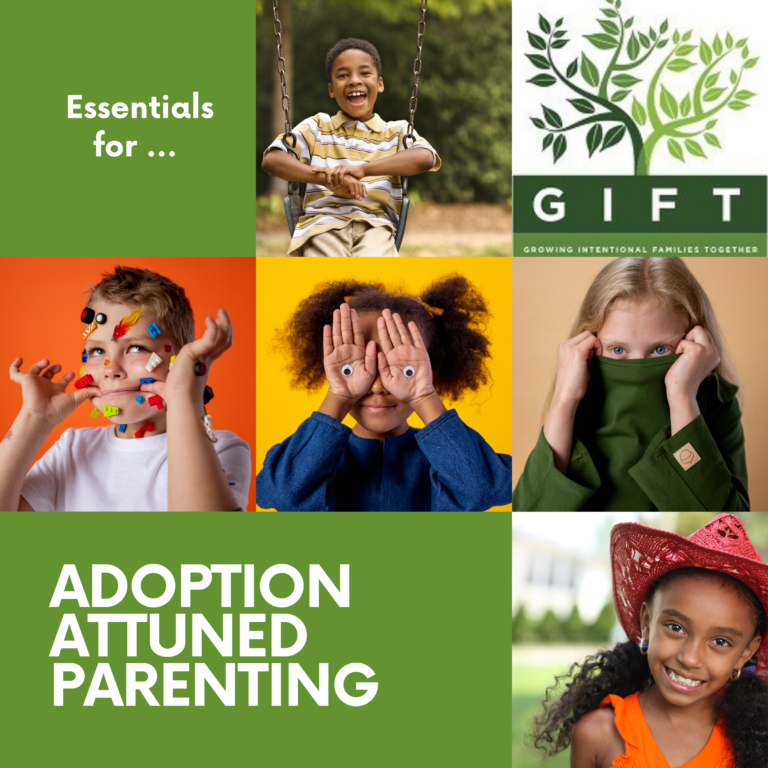 Read these books 
written by our coaches.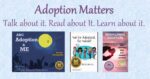 Feeling short of time or finding it difficult to concentrate? You can listen to this post. Listen time 10:24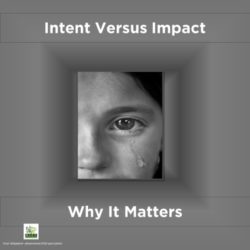 Intent Versus Impact: Why It Matters
It is easy--and naive--to expect that our good intent guarantees a positive result. Even the purest intentions can still yield negative consequences. Negative results--even if unintended--are no less consequential. Most folks do not deliberately behave in a way that will hurt, undermine, and discourage. Yet, some of our actions and words do just that. We are after all, human. Mistakes will inevitably be made. As Intentional Parents,  we work to be the best parents we can and we strive to avoid repeating the errors our own parents made. Nonetheless. we will certainly make missteps. They will be different mistakes, errors in judgments, oversights, etc. but still they will happen.
Regardless of the goodness of our intent, the defining importance derives from the impact of our words and actions.
When the result contradicts our intentions, we must effect repairs and take responsibility as quickly as possible. By being accountable for our errors, we provide a model for our children to follow. More importantly, we demonstrate through our actions that we value the relationship MORE than we value being right. We show them that even if words or actions were not intended to be hurtful, we can acknowledge that others did experience them as hurtful. We must not expect our lack of malice to excuse any damage caused by our actions, inactions, words, or our silence.
Our apology must be heartfelt, sincere, and genuine. (The real measure of our sincerity is a commitment to not repeat the mistake. Our subsequent actions will reveal the veracity of our remorse and the genuineness of our promise to change.) When we nurture relationship, vulnerability, and have the courage to share difficult conversations, we deepen the relationship. Breakdowns will happen and the repair/accountability process is integral to healing, respect, and to the health of relationships. (Revisit our blog on apologies.)
As adoptive parents, we have additional complexities and obstacles to overcome and often we face them without the reassurance of a familiar parenting template from our own experience. Our intuition and inclinations must be informed by education. Instead, we depend on our dogged dedication to becoming High AQ parents who understand, embrace, and practice Adoption Attunement (AQ).
We understand that adoption is not a single event and realize that it is a lifetime journey for us as parents and especially for our children. They are the ones who do the heavy lifting emotionally as they strive to braid their dual identities into a healthy, cohesive, identity. Last month we referred to the Seven Core Issues of Adoption (Loss, Rejection, Guilt and Shame, Identity, Intimacy, Mastery and Self-control, and Grief.) These issues are not minor. Working through them is a hero's journey and our children must be able to rely on us for comfort, validation, and truth.
The distinction between intent versus impact is especially powerful when we allow ourselves to see adoption through rose-colored glasses this places a hyper-focus on the benefits and minimizes the complexity. Adoption is not totally benign. While adoption was the answer to our prayers for family, it exacts a high cost from adoptees. The trajectory of their lives is permanently changed. They are severed from their family tree and lose their place in the flow of their ancestral lineage. Even in open adoptions, the original relationships are realigned, subordinated, and reshaped. There is an "intactness" that can never be reestablished. Not through openness. Not through reunion. That primal link is cut. A new connection results--whether tenuous or robust, it will never be the same as the original bond.
The current headlines bring to the forefront issues of race. Families who have adopted transracially or transculturally are particularly concerned. And all adoptive families have a special stake in the outcome. We know the pain and stigma of people devaluing our families. The pain of being seen as inferior simply because of the color of one's skin is far more destructive and crushingly personal. For a long time, the dominant belief regarding race in adoption circles has espoused "color blindness." Buried in the phrase is the precise reason why it is not the best solution to achieve family harmony and to support our children who do not share the same race as our own. Blindness indicates that we are not seeing something. To deny a factor as integral to our children's identity and to the way they experience the world is not only folly, it denies them the validation and support they need so they can learn to cope and survive, and thrive.
All adoptive families have a vested interest in seeing their children as they genuinely are. We must be mindful of the chasm that exists between any fantasy child we imagined while we dreamed of becoming parents and the living, breathing human being that joined our family. we must see, affirm, and nurture their true selves as the fruit of their DNA as encouraged by our loving nurture. Their differences enhance and invigorate our families. Enjoy any similarities and commonalities while ensuring that we are equally appreciative of their uniqueness.
A  new awareness of racial inequity in this country has dawned. As Intentional Parents, we must commit to having Difficult Conversations about race, of living a commitment to equity and respect. of "seeing" all aspects of our children including their race. We must teach our kids to be "I-standers" instead of "bystanders." The best way we can do that I by living it ourselves, within our families, friendships, workplaces, and communities.
This blog has frequently quoted the words of David Augsberger: "Being heard is so close to being loved that for the average person, they are indistinguishable." This is a powerful statement! Pause and ruminate on it. Take it to heart; it will inform your relationships in a deep way. We must ensure that our children feel seen and heard if we wish to build loving, attached, and healthy families. Wishful thinking and Good Intentions will not accomplish it. Genuinely hearing and seeing our kids in this deeply profound way is the bridge that transports us from Intention to Impact and ensures our Intention becomes a result that occurs in reality not just in our minds.
As a group, we are mindful that we must do our part to move beyond not being racist and to commit to being antiracist with our words and actions. (Three out of four of  us at GIFT Family Services have adopted transracially.) We believe one of the areas in which we can help create meaningful change centers around adoption, coaching, and race. GIFT is recording a special podcasts series that will focus on the confluence of Adoption Attunement (AQ), Intentional Parenting, Racial Justice, and our work as adoption coaches. To set some context, the four episodes which we currently envision are:
Episode 1: If Only We Knew Then What We Know Now--Adoption Attunement and Transracial Adoption    

Episode 2: As Adoptive Parents and Adoption Coaches: What parents can do to help their children be part of the solution to racial inequities and nurture tolerance?

Episode 3: Special guest Lola Adebara, Founder and CEO of Minneapolis based Partnerships for Permanence shares some insights into adoption/fostering/ and racial justice.

Episode 4: Sharon Obazee adoption coach, and adoptee, will discuss transracial adoption and how we can make a difference in our actions, words, families & communities with a lens particulalrly focused on the intersection of race and adoption.
Please join us on these podcasts and share your comments, insights, and experiences. Together we can make a difference.
            Your Adoption Attunement (AQ) specialists
providing coaching and support before, during, and after adoption."
Read these books written by our coaches

.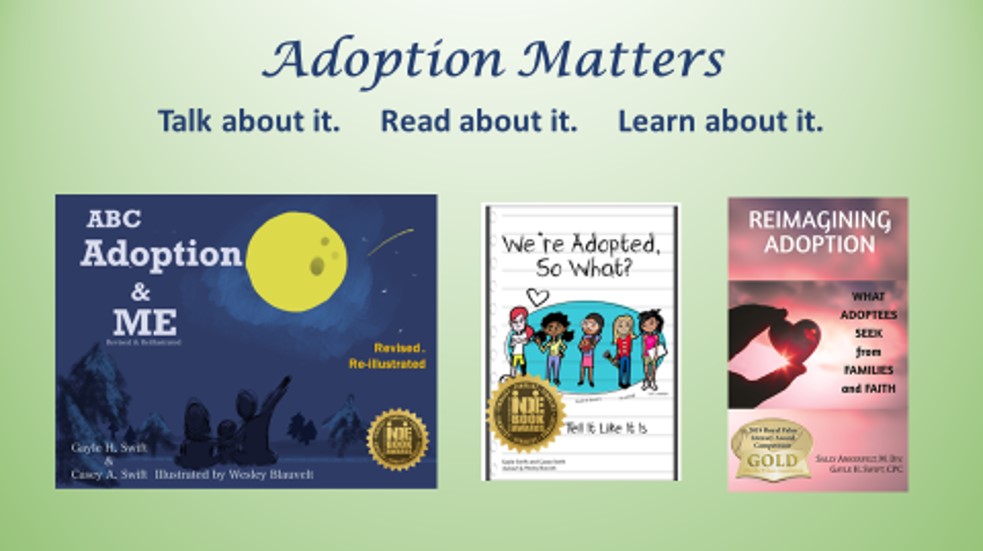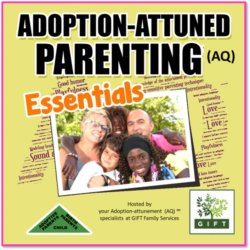 GIFT coaches are available to present workshops on-line. Contact us to explore this possibility.
Feeling short of time or finding it difficult to concentrate? You can listen to this post. Read time 6:25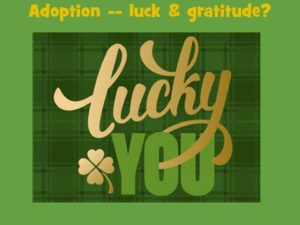 During this month folks who are Irish—literally or metaphorically—celebrate St. Patrick's Day. Like many holidays, a non-sectarian sense of fun has overtaken the religious aspects of the day's origins. So what does St. Patrick's Day have to do with adoption? The "luck of the Irish" comes to mind. Luck...a term easily tossed around. And often hurled in the face of adoptees. They routinely hear, "You are so lucky you were adopted."
Regardless of the reasons that caused their adoption, the loss of their first family is significant, painful, tragic. Many have written eloquently on this absurd and painfully invalidating notion.
This expectation of gratitude is often coupled with equally offensive "Shoulds." Adoptees are told they should:
be happy they weren't aborted,
appreciate that they received a "better" family and/or a "better life
quit whining about being adopted,
relinquish any interest in and/or connection with their birth parents and first families, etc.
From the day our first child was placed in my arms thirty-five years ago, I believed I understood the tragedy at the roots of our joy. As the years have unfolded, however, I realize that the enormity of this life-long loss cannot be parsed by anyone who is not actually an adoptee or birth parent. When cancer destroyed my ability to conceive, no one ever suggested to fifteen-year-old me that I should feel lucky for having cancer or lucky for being rendered sterile. The very notion is ridiculous.
I did/do, however, frequently hear that I should feel grateful that I didn't have to experience pregnancy or childbirth. I do not. I grieve that loss of not having that nine months of shared intimacy. Yes, it rearranged my life and ultimately led to my cherished children entering my life. But the benefits do not erase the losses;  they coexist. Yet this expectation of gratitude for the cruel factors that shaped our lives is often flung in our faces. It feels deeply invalidating to have our personal tragedies dismissed as trivial or as a blessing. When we connect to our own individual experiences of painful incidents, we can glean a small appreciation for what our (adopted) children encounter. Still, we are adults and benefit from an adult's perspective, experience, and skillsets to help us cope. So how do we best support our children and free them from the crushing weight of such societal expectations?
Most of us--unless we ourselves are also adopted--can not truly understand their emotional reality. The closest we can come is probably connecting to our own infertility losses, miscarriages, or stillbirths, etc. and imagining how we would feel if people regularly expected us to be grateful. We ache when we're told how lucky we are to have avoided the discomfort of pregnancy or when we hear, after a miscarriage, that we'll probably conceive another. I suspect most of us have felt gut-punched by such callous remarks. I believe it is hard for people to see their loved ones and friends suffer. They feel discomforted by our pain or struggle. For their sake as well as ours, they seek a quick resolution. However, moving too quickly to fix-it mode ignores the genuine reality of the pain of the present moment. It must be worked through not denied.
To some extent, I suppose we can appreciate such emotional hand grenades as it is a way of nurturing empathy for our children's plight.  Like our children, we too, hold a Both/And reality with our own emotions because while adoption provided us our children to love and graft into our families it did not cure infertility or cause us to forget our stillborn babies or the monthly rollercoaster of grief when pregnancy failed to happen. We must resist the need to apply emotional band-aids and instead to sit with them offering empathy, validation, and a safe harbor in which they can be 100% honest about any pain and angst they feel about adoption. This kind of presence, compassionate witness, and honesty are at the heart of Adoption-attunement.℠
Intentional families are lucky in one way: we exist in a level of awareness committed to thinking deeply about our choices, language, methods, and emotions and therefore, raise our consciousness to a level often missed by those who operate on auto-pilot because life rocked us out of our comfort zone and into a world of hard-won empathy. What will you do this week to reshape the connection between luck, gratitude, and adoption?
GIFT Family Services -- Growing Intentional Families Together
"Your Adoption-attunement℠ specialists
providing coaching and support before, during, and after adoption."   



GIFT coaches are available to present workshops in person or on-line.
Contact us to explore this possibility.
*Adapted from our blog originally published in March, 2016
Feeling short of time or finding it difficult to concentrate? You can listen to this post.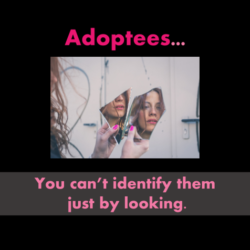 An adult adoptee I know described a recent conversation she had with the eight-year-old daughter of a coworker. Somehow the child learned that my friend was adopted. This shocked the little girl because my friend didn't "look adopted." In her child's mind, she assumed that adoptees would exhibit an identifiable appearance that would be instantly recognizable by all observers. At first, the child thought the revelation of my friend's adoptive status was a joke or a trick. Once reassured that it was neither, the youngster tried to wrestle with her thoughts.
She had questions. The first one began as follows: "So when your real mom got rid of you…"
My friend is a middle-aged adult, well-adjusted, with a life that is proceeding well. She has come to terms with adoption, has reconnected with her birth mother, writes and speaks publicly on adoption complexity. Nonetheless, my friend felt gut-punched by the innocent comment and called me ASAP to help her work through her reaction.
Words spoken so innocently had cut deeply on two main points. The first was "got rid of you." Intellectually, my friend understood that the child lacked the vocabulary to express her thoughts more tactfully. Viscerally, in the recesses of her own insecurities, the words echoed a deep-seated fear that plagues her—and I think most adoptees— that somehow my friend caused herself to be adopted. A mental laundry list of personal failures that she had compiled during a lifetime of adoption grief, self-recrimination, and doubt immediately came to mind. Her baby self had been "too needy, too plain, cried too much, or wasn't good enough, etc, etc. etc.…
My friend is familiar with the words of Pulitzer Prize-winning poet Carl Sandburg: "A baby is God's opinion that the world should go on…" In that conversation with the little girl, however, she didn't feel like a miracle to be celebrated. The only thought which she could hold was "your real mom had gotten rid of her" like trash.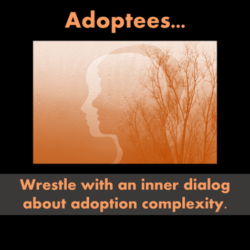 Inside her adult self, a Rejected Child still lived, anguished, ashamed, and convinced she had caused her adoption. She had to be at fault because, in her Inner Child's eyes, mothers are Good.
A Good Mother would only reject a Bad Baby. My friend recognizes the irrationality of these thoughts and yet…they still burn like battery acid and persist like the belly button that reminds her they were once united.
She has worked hard to develop resiliency, confidence, and competency. Yet this Inner Child awakens easily and for a micro-second she automatically accepts blame, feels at fault, and unworthy in the face of life's challenges. Intentionality, self-awareness, and a strong commitment to Adoption-attunement has helped her overcome this negativity. Her learning and resiliency have been hard-won.
The second big trigger in this conversation centers on the child's use of the word real. My friend knew that the child lacked the appropriate language with which to refer to a birth mother. However, because of the unique circumstances of my friend's life, she dislikes it when anyone suggests that her adoptive mom is not real. (In her mind she experienced mothering only from her adoptive mom. From her first mother, she received only on-going distance and rejection.
She accepts that both are real, but only her adoptive mother has filled her needs for mothering. If anyone minimizes her adoptive mother, my friend fiercely comes to her mom's defense.)
As intensely as her Inner Child feels emotions connected to being placed for adoption, she feels equally impassioned about the importance of the parents who loved and raised her and whom she loves and treasures in return. Fortunately, her adult self can hold a medley of emotions and beliefs about adoption complexity. But that requires higher-order thinking and sometimes that more cerebral thinking lags behind the immediate responses of her emotions.
Why did I detail so much of this single conversation? Because it offers a peek into the emotional vortex that lies beneath the observable surface of an adoptee's daily life. It's complicated, not always visible, and occasionally understandably reactionary. This is where the skills and empathy of Adoption-attunement help us to be the parents our children need. AQ is helpful from infancy through adulthood. That is why we encourage all our client families to grow a High AQ!
At GIFT Family Services we know and encourage clients who work with us to accept that birth and adoptive parents are all real and are all forever, permanent parts of an adopted person's whether their presence is physical or only emotional.
Our coaches are available to present workshops in person or online or to speak at your organization or conference. Contact us to explore this possibility.
For additional insight into the adult adoptee experience read "You Don't Look Adopted" by Anne Heffron. We interviewed her in a past blog. Her book is raw, unvarnished and well worth the read.
Learn how the coaches at GIFT Family Services can help you and your family navigate your adoption journey. We've faced our share of family challenges and crises, ridden the metaphorical rollercoaster, and our families have not only survived; they have thrived. We offer experience, neutrality, and understanding. GIFT coaches are available to present workshops on-line. 
Contact us to explore this possibility: 1-800-653-9445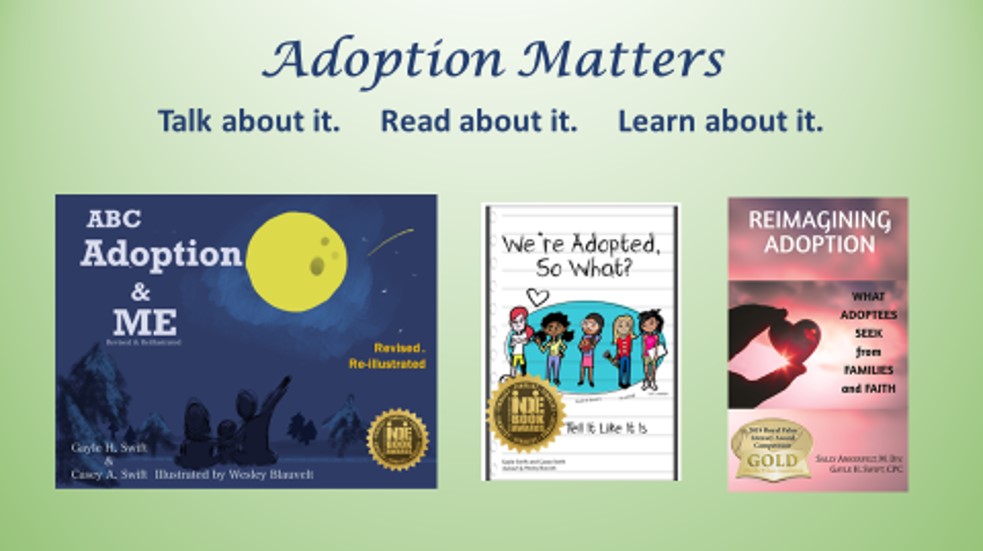 Feeling short of time or finding it difficult to concentrate? You can listen to this post.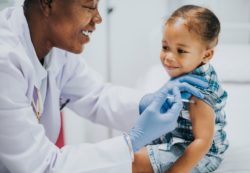 As of February 3, 2020, eleven cases of Coronavirus have been diagnosed in the United States. Thousands in China have fallen ill and 361 have died.[1] As responsible parents, we worry about the risk to our own children and ponder how we should respond. Statistics reveal that the current (as of 2/5/2020) risk to our children is small. Flu presents a far higher danger to our children as do traffic fatalities, gun violence, and drugs. Keeping our kids safe means thinking beyond vaccines, car seats, and safety equipment.
While the Coronavirus, the flu, etc., lead in many headlines, our children face a far more potent hazard: adoptee suicide. Adoptees commit suicide at four times the rate of non-adopted persons. We cannot afford to assume that our children are not contemplating such deadly choices; their lives may depend on it. As Intentional Parents, we certainly want to do whatever is in our power to reduce this risk, address the root causes, and bring counterbalancing influences into play. We dare not assume that our children are free from suicidal thoughts. We cannot afford to hope that all is well. We must intentionally work to ensure that our kids' mental, physical, and emotional health.
I'm certainly not trying to vilify adoptive parents nor to place all the responsibility on their shoulders. Other factors contribute to mental health issues, e.g., biological predispositions, trauma, pre-natal environment, etc.  My intent is to awaken parents to the danger of not attuning and thus leaving kids to make sense of adoption complexity with a loving support person. Attunement is something we can do that helps counterbalance the risk factors. As Intentional Parents, we endeavor to insert as many positive elements in our family dynamics as possible. At GIFT we are firmly committed to education, empathy, and AQ to help ease the challenges of life as an adoptive family. One of our fundamental beliefs is to approach parenting strategies from a working/not working and not from a right/wrong stance.
When it comes to adoptee mental health there are some strategies that we CAN bring to bear.  One important action parents can take is to talk about difficult topics. Encourage our kids to share all their thoughts and feelings around adoption and reassure them that our love for them and their membership in our families is totally secure. Permanent. It is not conditional on their pretending that all is rosy, totally free of conflict, ambivalence, anger, and grief. Adoption is not a totally benign experience; all is not roses, rainbows, and happily-ever-afters. We must ensure that our children feel seen and heard for who they genuinely are as distinct from whom they think we might "wish" them to be.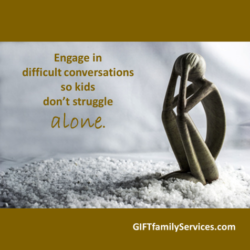 Unless our children "know" that we want to hear their struggles and painful thoughts, that we do not want them to hide or deny these feelings and ideas, our children will falsely assume that such communication is taboo. They will assume that we want them to cover up their struggles, don a mask that obscures their true feelings and suffer in silence. They will believe that this suppression of their anxieties and fears is the cost of membership in the family.
Everyone will be negatively impacted. Instead of an authentic relationship built on truth, trust, mutual support and, interdependence, all will be roleplaying. Everyone will miss out on the joy of being loved as themselves. This is a great tragedy that happens too frequently.
Adult adoptees tell us in huge numbers that one of the most significant contributing factors to their mental health issues is the communication gap between themselves and their families regarding parents' tendency to gloss over, minimize, and invalidate adoptee loss, grief and the trauma of losing their first families. Blinded by their delight at being able to adopt a child, adoptive parents often lose sight of the fact that for him, adoption is not totally benign. In fact, it is quite painful.
(Even if adoption was the best choice in a very difficult circumstance, it is still life-changing. It uproots the child from his place in his ancestral lineage and burdens him with a life-long legacy that results from his separation from his first family.) Adoption is not the result they prayed for. In fact, the "blessing" they fantasize about is to have remained in their first families, safe, rooted and healthy.
We must work to ensure that our children do not become a statistic. What action will you take to discuss these hard issues with your child? Watch a movie or read a book together which highlights some of these awkward and painful complexities. Attend an adoptive family support meeting. Partner with a coach who understands the journey, the issues and has been tried to assist you.
Learn how the coaches at GIFT Family Services can help you and your family navigate your adoption journey. We've faced our share of family challenges and crises, ridden the metaphorical rollercoaster, and our families have not only survived; they have thrived. We offer experience, neutrality, and understanding. 
Read these books written by our coaches.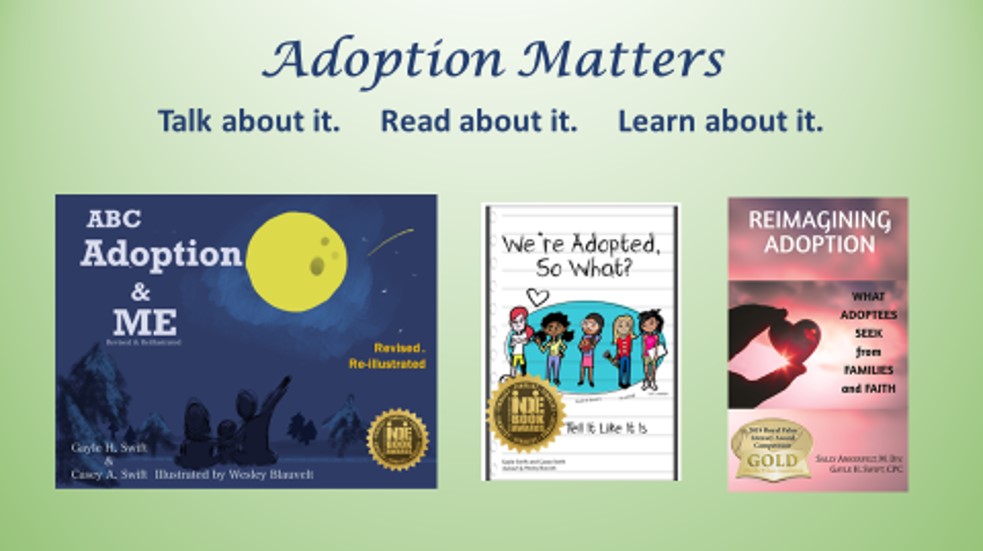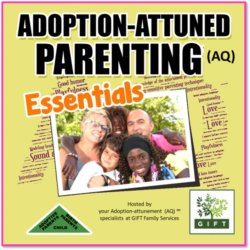 GIFT coaches are available to present workshops on-line. 
Contact us to explore this possibility.             

Read Adoption-attuned book reviews by GIFT coach, Gayle H. Swift, on her blog, "Writing to Connect"