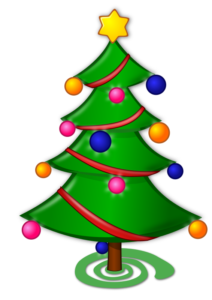 Although the calendar clearly indicates that winter has arrived, here in south Florida we continue to swelter. I've lived in Florida since the late '80s, my brain still finds it difficult to equate palm trees and sun lotion as part of the holiday ambiance.
Holiday music helps, but Christmas shopping in shorts and a t-shirt still feels like an oxymoron. My senses say, "Hit the beach, " instead of "Put up the lights and decorate the tree." My brain must override this conflicting message which contrasts so starkly with the personal experience of my youth.
I  was born and raised in Massachusetts where icy temperatures and drifting snow characterize winter events. My holiday memories sit clearly in a frame of cold weather factors: red cheeks, numb fingers, snow-encrusted mittens and the pleasure of hot chocolate after romping in the snow with friends and family.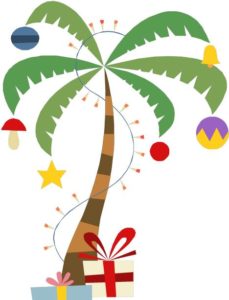 On the other hand, I have a friend—a Florida native—who rejects any decorations that include depictions of snow. For her, Christmas has always meant sunny skies, sandy feet, and a plunge into the surf. Many of her prized ornaments feature Santa driving a sleigh pulled by flamingos!
Our two traditions contrast dramatically.
Which experience is right? Which is the "real" one?
Our world tends to favor the tidiness of either/or thinking. [ctt template="7" link="2cOra" via="yes" ]We tend to think in dichotomies: win/lose, right/wrong acceptable/unacceptable, in/out. Real/Unreal. But, do we really have to choose?[/ctt]
Of course not. Our individual experiences of reality do not nullify each other; they coexist. We can easily see that our beliefs about holiday décor emerge from our personal experience. Each is valid. Each is "real".  Each is treasured and connects us to important memories and relationships.
We feel no need to insist that one of us must relinquish or invalidate her experience. We do not feel threatened by the other's point of view and easily accommodate both.
Both!
Such an inclusive attitude. Powerful.
[ctt template="7" link="dhkub" via="yes" ]This is the grace of Both/and:  of making room for both instead of assessing one as "right" and the other as "wrong."[/ctt]
During the holiday season, we will often hear the phrase "no room at the inn." We judge the failure of the innkeeper who delivered that message and we like to believe that we would choose better if given the opportunity.
As adoptive families, we also have a choice to make. Will we exemplify welcome and openness in our families and embrace both/and in a profoundly significant way. Or, will we slam the door shut? For the sake of our children, we must make space for their birth families. (In cases where adoptions are not open or physical contact cannot occur, we can at least hold open the emotional space.)
At this time of year, most adoptees spend time thinking about their birth families. Many also struggle with feelings of guilt about his thoughts. Others say these thoughts make them feel disloyal to their adoptive parents. Imagine the relief they might feel if we open conversations that both acknowledge the likelihood they have such thoughts and that we are neither threatened or angry. Imagine the powerful reassurance we can offer them when we assert that their thoughts and feelings are normal, understandable and appropriate.
[ctt template="7" link="7IN92" via="no" ]Imagine the peace of mind our children might feel knowing we love them enough to make space for all their important relationships--whether they originate in biology or adoption. This is how we can live the Christmas message of peace, grace & Room at the Inn.[/ctt]
Please follow and like us: