In our previous blog, we discussed the value of Love Languages and how this strategy can design more effective communication. Learning to "speak" in a channel other than our own preferred default style  requires Intentionality. As is evident from our name, Growing Intentional Families Together, we encourage and cultivate Intentionality in adoptive parenting. The acronym for our name (GIFT) also asserts our belief that family is the gift of a lifetime, one we never outgrow. Family is a life-long relationship on which we rely at every stage of life. It is where we turn to share our joys, divide our sorrows and work together to face whatever life throws at us.
Learning to communicate by utilizing the Love Language approach is one gift. Deep listening is another powerful and life-changing gift. When we listen with our entire mind and heart, without conjuring rebuttal or solutions, without minimizing or dismissing, without platitudes and denials, something magical happens. People feel seen and heard in a significant way.
As adoptive parents we yearn to provide loving families for our children, to grow healthy attachment and life-long bonds. We search for the best ways to accomplish this vital goal. What better source of information than listening to the voice on now-adult adoptees? Imagine learning from them the things that worked for them as they grew up and the omissions that left them feeling isolated, alone, or invalidated.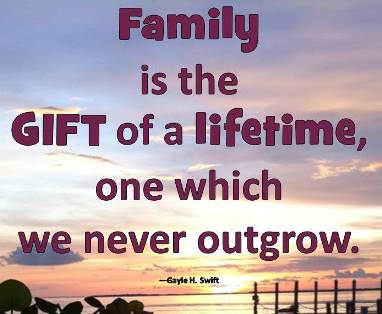 One group of adoptees has done that and has collaborated on a book, Adoption Therapy. It took courage for them to speak out,. Their stories are complicated, not entirely rosey and present their personal truth. Most of the stories are based on the Closed Adoption experience. But the lessons learned have great value not only for adult adoptees and their families but also for families parenting adopted children now. With raw honesty, the contributors reveal the painful costs of secrecy, shame and the disconnection from identity and birth family. They tell of loyalty binds in which adoptees felt compelled to choose their relationships with their adoptive families at the cost of denying their interest in their origins and birth families.
Some adoptees were fed outright lies. Adoptees tell how they floundered without adequate empathy, validation, or support for the profound demands that adoption placed on them. Absolutely, many benefits accrue to a child adopted into a loving adoption-attuned home. Equally true, all too real are the significant "costs" adoption demands of the adoptee. Parents and professionals delivered insufficient support. Choosing to see only the benefits adoption offered, they turned a blind eye and responded through rose-colored glasses. But the gains and losses coexist; they do not cancel each other out.
But too often, inadequate preparation, education and support was provided. As a result, these adoptees experienced great challenges in learning how to navigate life as an adoptee. Adoption Therapy unmasks the myth of adoption as the "perfect" solution AND offers insights and strategies for solutions. While the current trends in adoption practice move towards more openness, cultural resistance persists as well as cultural denial of the emotional and identity costs adoption creates.
This ignorance must be remedied. Parents, therapists, adoptive parents must become thoroughly immersed in the reality of adoption grief, loss/identity issues and the neurobiological effects that result from adverse prenatal experiences. All must commit to developing high AQ* (Adoption-attunement Quotient.) Our culture must wake up to the realities and make the appropriate changes to support adoptees, birth parents, and their families. Adoption Therapy offers a wonderful tool for opening, minds, hearts and spirits so that when adoption is the choice, it can be a gentler, more affirming experience for the adoptee.
How will you grow the gifts of: Intentionality, Love language, Deep listening, Adoptee voice?
Please follow and like us: