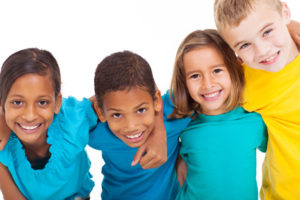 Readers of this blog demonstrate intentionality in their parenting and an interest in enlarging their parental skill set, deepening their understanding of their children's needs and a commitment to adoption attunement—a very admirable and worthwhile goal. Adoptive parents know it is important for our kids to have a peer group where they feel seen and heard. Imagine their exhilaration as they step out of the "different" box framed by their status  as an adoptee to the unrestricted space of belonging emanating from that same status. (Lesli Johnson, MFT wrote this wonderful article about the benefits of peer support groups for adoptees. Do check it out.)
As we were raising our now-adult children, we believed in the value of a support group; we ran and participated in them regularly. As our children approached their teen years, however, we backed off. We mistakenly believed our kids needed space around their adoption more than support. My children have since told us that while they absolutely benefited from support groups and the commonality it provided them as youngsters, they actually needed it even more as they were floundering their way through adolescence. Lesson learned and now shared  with this community.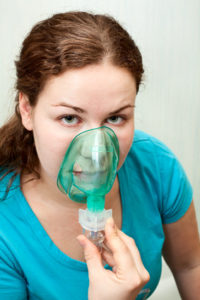 Sometimes the focused pursuit of this commitment to our kids causes us to skimp on our own needs and/or our relationship with our partner. Self care fades in the overwhelming job of parenting kids after trauma. Even though we've all heard the oxygen mask metaphor (i.e., put your own on before assisting kids with theirs,) we cannot seem to carve out the time/energy/resources for ourselves. We convince ourselves that we are the adults and our time will come later. But somehow, later doesn't come. Until ... we arrive at the point where we have nothing left to give. Spent. Our good intentions wither in the face of exhaustion—physical, emotional, spiritual and financial.
 While raising my children, I relied on my fellow adoptive parents. We shared resources, encouraged one another and relied on the sense it gave us that we were not alone. Yet often, adoptive parents plow ahead--without support, feeling overwhelmed, under-resourced, isolated and alone. The reality was/is that our parenting world often diverges radically from our non-adopting friends. We are reluctant to reveal the struggles we face within our family with these "bio-fam" friends because we do not want to betray our family's privacy and/or  expose our children's vulnerabilities and struggles. We understand trauma, how it looks and what it takes to heal, but the world at large usually has little or no clue.
Before collapsing at such a low point, consider how it might look if you did make yourself a priority. How might this benefit your family? To whom might you turn? How will you identify who is a competent resource? (Rely on the advice/ support of people who are adoption-attuned and who understand the unique challenges of adoptive parenting. Inappropriate advice/support can be more detrimental than none at all and can leave you and your child feeling blindsided, criticized and judged.)
Look for support groups in your community. Participate in on-line support groups. Work with a therapist and a coach. Each has something to offer you. In every case, make sure #AQ* (Adoption-attunement) is the constant. There are many wonderful books available, both fiction and non-fiction, for parents and for children. Consult our suggested reading page for titles and  brief synopsis. Reading can serve as both lighthouse and life raft, providing inspiration, hope and strategies.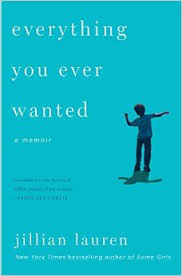 Read Everything You ever Wanted by Jillian Lauren. Her story is an impassioned example of adoptive parents' dedication to their child in the face of very challenging post-trauma behaviors. Readers will admire, empathize, cry and laugh while they read about the courage and unconditional love of this family for their son  as they walk together on his healing journey through adoption. Equal parts inspiration, cautionary tale and sisterhood sharing, Lauren skillfully narrates a story that will break your heart and warm your soul. A great read.
Please follow and like us: