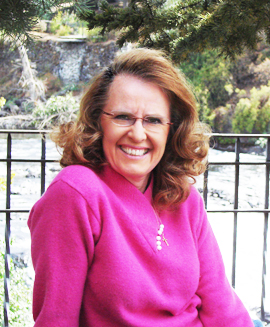 I had the most fascinating, frustrating and scary experience with my son a couple of weeks ago. He is 18 and decided to assert his independence by putting himself in a potentially dangerous situation. I spent 24 hours not only worrying about his safety, but also worrying if he was thinking I didn't love him enough to be concerned. When I saw him again, we discussed the situation. He saw his father and I being over-protective, alarmists and not trusting his ability to take care of himself. He believed we thought he was stupid and inept. I told my son none of that was how I felt or viewed him. I shared with him my feeling terrified that he might be hurt, alone, cold, tired or hungry and I wasn't there to help him. It tore my heart out to think he could feel this way, as it would tap into his abandonment and trauma issues. My son was stunned. It never occurred to him that his choice could have this kind of response.
This event presented the opportunity for our family to look at and work on how we interpret each others' choices and behaviors. My son has a much clearer understanding of our purpose for parenting him. We are not attempting to control him, but love him so much we want him to be safe. As staying in relationship with traumatized children is so important, he really appreciated knowing this. I have a deeper understanding of how he could interpret my actions as not having confidence in his abilities or judgment. I now choose to be more aware of my actions and be clear with my message when being with my son.
Living with and parenting traumatized children is challenging. I have found when these events occur, dealing with them is not a pleasant experience. However, they are valuable opportunities for all of us to learn about ourselves and each other. We can all grow as a family. It may sound odd, but I am grateful for these opportunities. They have molded and shaped all of us to be who we are. I know we will have more opportunities to come. I am both excited and hesitant, but will continue to move forward through it all.
Lynn Cooper
Please follow and like us: