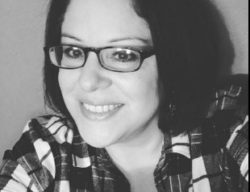 We are privileged this week to have this guest blog written by Lynn Grubb. She is both an adoptee and an adoptive parent. She lives adoption from both sides of the relationship equation! Enjoy, listen, and learn!  Lynn Grubb is an Illinois born adoptee, and a 50-year resident of Dayton, Ohio.  She is President of the Adoptee Rights Coalition, a grass roots 501(c)(4) Ohio non-profit advocating for all adoptees to have equal access to their original birth certificates.  She is employed by and facilitates a kinship support group through the Presbyterian Church (PCUSA).  When she is not advocating in the adoption and kinship communities, you can find her at home with her family and pets, reading a good book.  She blogs at http://noapologiesforbeingme.blogspot.com/.
My husband, Mark and I, got married in 1991 – he was 34 and I was 25.  I became an instant stepmother to his 3-year old daughter, and so began my adventure into parenting.
When I was 27, and found out I was pregnant with our son, I began reading all sorts of parenting books. I turned to books because my own mother was not a place I could turn to learn and understand about pregnancy and birth, since she had not experienced it. I did what most of us do as parents whether conscience or not: I took what I liked about my own childhood and repeated that and tried to filter out what I didn't like and didn't do that.
In trying to determine how to label our parenting, I guess you could say in some ways we are part "free range" parents, in that our kids can have privacy in their rooms, walk to stores and home from school and do things without one of us being present and part "overprotective" (their words) in that we insist on rules, respect, personal hygiene, phone numbers and conversations with parents before overnights happen.
I am definitely not a helicopter mom.  Both of our kids have chores, earn their own money, and know how to take care of everything, like cooking and laundry, themselves.  My own mother was at one time what was called in the 70's and 80's a "supermom" which meant I was fortunate to be involved in every extra-curricular activity known to man, but I didn't learn a lot of grown up things like how to pay bills until I was out on my own, struggling to learn them later.
Now that the kids are older, I am a full-time working mom and our daughter, at age 14, is almost completely self-sufficient (our son moved out on his own several years ago). I am truly amazed that I don't have to wake her up in the morning, tell her to make her lunch or remind her to do homework.  She does all these things on her own.  (I'm probably just fortunate that she has a conscientious personality).  When I cook a meal, our daughter sees it as a treat – not an expectation.  (Lucky for me, her dad is now retired and can keep an eye on her after school and bonus: cook dinner!).
We do not ascribe to materialism at our house – we are minimalists with a clutter problem (I know, it makes no sense).  My husband and I grew up on opposite sides of the tracks, and we have lived in both the city limits and in the suburbs throughout our years of marriage.  One thing we can both agree on is that time with family is more important than stuff.
Here are a few specific areas that my being adopted has helped to inform parenting our daughter (also adopted):
I get the identity piece. I grew up in a closed adoption without any idea of why I was given up for adoption, who the people were that made me, where they went and why my parents didn't have any information.  I decided this would not be something our daughter would need to suffer.  She has all of her information, including photos, a journal, the story, the truth, addresses, and if that isn't enough, she has people she can call besides us, for more pieces of the story. Also, we have her original birth certificate.  She doesn't care about this simple piece of paper now, but some day she might.  I ordered it before the state sealed it (she's lucky Ohio is an open state).  If you too want to help adoptees get their simple piece of paper, please donate to the Adoptee Rights Coalition.
I understand her anger and other emotions. She gets really angry sometimes at her birth mom for leaving her.  I validate that anger and tell her I am really pissed off at my birth mother too.  I know underneath that anger is loss, pain, fear, hurt, and love.  It can be excruciatingly painful to some adoptees that the woman who gave birth to you left you in the hands of somebody else.  Neither of us buy into the common idea that "she loved you so much she gave you away."  Also, I wouldn't hesitate to find her an adoption-competent therapist if I believed she needed one.  Just because I'm adopted does not mean I believe I know it all.  I still would turn to the experts if I needed help.
We are both INFP  We got really lucky that we are similar on the Myers-Briggs personality type.  We just get each other.  We are also both super stubborn.  People tell us we look alike and she does the same thing I did when I was a kid and someone would tell me and my mom that we looked alike.  We say: "we aren't even blood-related!" (cue funny expression on person's face). For those of you who are Myers-Briggs fans, my husband is an INFP and our son is an INFJ.  We are super exciting at parties 😊
We tested her DNA. I am part of a lot of DNA groups and people get really touchy about whether they should test their adopted kids, tell kids about their (unknown) fathers, etc.  I believe it's quite simple.  Ask yourself this (my husband says this to people):  Do you know who both of your parents are?  I don't care if it was an affair, rape, incest, donor sperm, abuse, teenage pregnancy, or the next-door neighbor . . . people have a right to know who their biological parents are.  If you don't tell her now, somebody else will tell her later.  Why is someone's parentage ever a secret?  It shouldn't be.
We welcome her birth family. Although our adoption is kinship, I am not blood-related to our daughter.  She has birth family members that want to be part of her life.  We welcome any and all birth family members that do not pose a threat of harm to her.  As an adoptee, I am thrilled that she looks so much like certain family members.  I value the genetic mirroring and background information that she is able to have. It makes my heart happy to add another ancestor onto her family tree.  The more love for her, the better!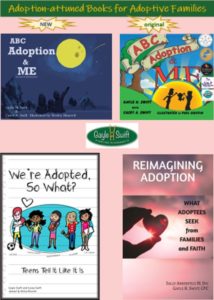 Learn how the coaches at GIFT Family Services can help you and your family navigate your adoption journey. We've faced our share of family challenges and crises, ridden the metaphorical rollercoaster, and our families have not only survived; they have thrived. We offer experience, neutrality, and understanding.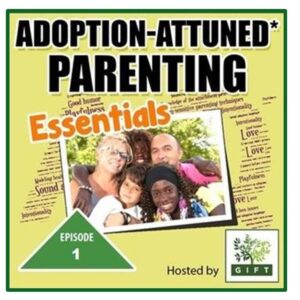 Listen to our podcasts on Adoption-attuned Parenting.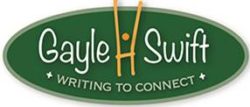 Read other Adoption-attuned book reviews by GIFT coach, Gayle H. Swift, on her blog "Writing to Connect"
[1] Named a Favorite Read of 2013 by Adoptive Families, (the award-winning national adoption magazine.) Named a Notable Picture Book for 2013 by Shelf Unbound in their Dec/Jan 2014 issue; Honorable Mention - Gittle List of 2014; Finalist; IPNE 2014 Book Awards (Independent Publishers of New England), Honorable Mention 2014 Purple Dragonfly Book Award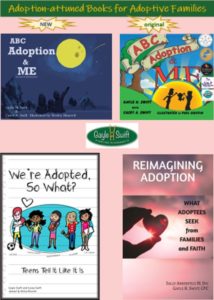 The coaches at GIFT Family Services are passionate about creating and identifying resources for adoptees and their families. We consider books an effective communication tool for adoptive families. Over the years, we have compiled an extensive collection of book reviews. Books provide an important resource to adoptees, parents, teachers, etc. They provide insight, introduce models that families can use or adapt, establish a sense of commonality and reduce feelings of isolation, reassure and offer hope. Books in the family library can be accessed by both children and adults when they feel the need or interest. Reading them together joins parent and child in a shared experience and can open important dialog. Adoption can be a tricky, sensitive and complicated topic which books can help initiate, structure, and explore.
We are pleased to introduce three brand new books written by some of our coaches. As both professionals and as adoptive parents our authors understand the topic and the needs of children and their parents. Our now-adult children offered insight, feedback, and encouragement. They helped create these books because they understand how much they are needed and how they wish that such resources had been available to them as they grappling with the ramifications of adoption. Two of these books are for children and one is for adults. Consider adding them to your family adoption bookshelf. Ask your local library to include it in their collection as well.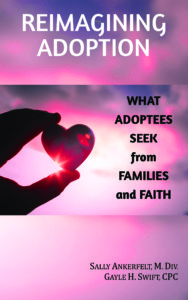 Reimagining Adoption: What Adoptees Seek from Families and Faith by Sally Ankerfelt, M. Div., Gayle H. Swift, CPC
As certified coaches, cofounders of GIFT family services, and as adoptive parents, the authors bring a unique blend of professional skills and personal experience with adoption to their book. Sally is a Lutheran minister and Gayle is an award-winning author. This combination of education and experience provides them with a robust perspective on the issue. They see beyond the cultural mythology and understand the practical reality that challenges adoptees, their families and the people who support them. They infuse this knowledge into an examination of adoption practice and on forging ways to improve it. "Reimagining Adoption: What Adoptees Seek from Families and Faith" aligns personal experience, trauma research, expert insights, and adoptee interviews into adoption-attuned strategies that support adoptees and their families. They infuse this knowledge into a reimagining of adoption practice inside and outside the church.
The book is intended for anyone who is interested in understanding adoption through the lens of faith as well as how congregations can grow in support of adoptees and their families. One thing that makes the book powerful is that adoptee interviews form the basis of the book. The authors heard from many adoptees how their faith has been challenged because of what people in their congregations and some family members have told them. For example: "It was God's will."  "We were meant to be together." "You should feel lucky you were adopted."
Reimagining Adoption is a resource that is both practical and visionary, one that understands the history as well as the current needs of adoptees and their families. This Adoption-attuned approach will help families build a deeply connected life together, a fundamental goal of every adoptive family.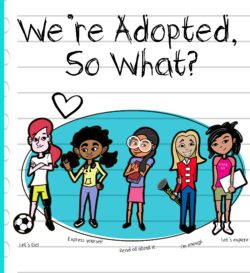 We're Adopted, So What? Teens Tell It Like It Is
 Kids need to see themselves in the books they read. We're Adopted, So What? tells the story of a diverse group of girls and the complex emotions and thoughts that often come with being adopted.  Aimed at middle-schoolers, it strives to help adoptees grapple with and discuss their adoption-connected thoughts, feelings, and emotions.
Being a teenager is tough enough. When you factor in the complexities and challenges of being adopted, it is exponentially harder. This graphic-style book, "We're Adopted. So What?" features five teen girls who share a huge thing in common: each of them was adopted. This shared experience draws them together yet the distinctions between their experiences are as unique as their personalities. Feisty, fun and outspoken, the girls tackle some tough topics. They share their thoughts and feelings about adoption, how it shapes their world and relationships, creates challenges, burdens them with curiosity, frustration, anger, and grief, and shows how they strive to blend together their biological and their adoptive worlds.
Open adoption has become the norm for most contemporary domestic adoptions yet questions and complications still remain for adoptees and their families. How can all these people cooperate to create healthy, supportive relationships that best support adoptees? How does a young adoptee balance their dual loyalties and connections? How do they weave the spectrum of their feelings, challenges, and experiences into a cohesive identity?
We now recognize that connection to, and respect for, an adopted child's biological roots is integral to an adoptee's ability to successfully unify their dual heritage. Still, the concept of openness remains shrouded in apprehension, confusion, and curiosity. How is it possible for a child to have two sets of parents involved in their lives? Against this backdrop of openness, how do teens in international or "traditional closed" adoptions, feel about and deal with their lack of connection with birth families?
This book overflows with practical suggestions for how to navigate the constantly changing seas that adoptees face. The influences of DNA are forever, just as the influence of the adoptive family's nurturing will permanently shape the child worlds. The process is complicated and can be difficult to articulate. This book provides a way to spark these important conversations with families or friends. It validates and renders compassionate witness to the adoptee experience.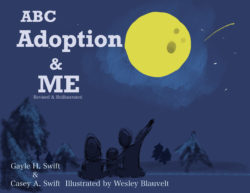 ABC, Adoption & Me (REVISED & REILLUSTRATED The original version of this book launched in 2013. It earned many awards[1] and adoptive families reported that it genuinely helped them explore and discuss adoption with their littles, in a way that kids felt supported and that also deepened their connection. Using the familiar framework of an alphabet book, it introduces a range of adoption-connected concepts, from the very simple such as "B is for bellybutton. Everyone has one." to "R is for real. My birth parents and my adoptive parents are all real. I'm a real kid and we are a real family."
ABC, Adoption & Me (REVISED & REILLUSTRATED allows parents to plant seeds of understanding which they can expand over the years in age-appropriate ways. This revised version reflects the latest in professional understanding of the complexity of adoption, the challenges of young adoptees, and the conversations and strategies that draw families in support of one another. Wesley Blauvelt's evocative illustrations are compelling. The illustrations in this revised version of ABC reflect a more nuanced emotional tone and better capture adoption complexity. We hope you agree! Includes a Parent Guide.
Learn how the coaches at GIFT Family Services can help you and your family navigate your adoption journey. We've faced our share of family challenges and crises, ridden the metaphorical rollercoaster, and our families have not only survived; they have thrived. We offer experience, neutrality, and understanding.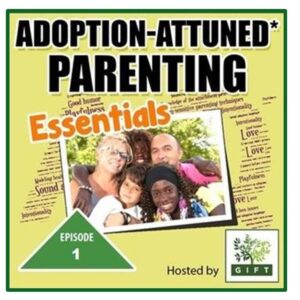 Listen to our podcasts on Adoption-attuned Parenting.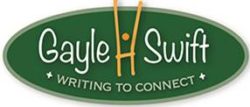 Read other Adoption-attuned book reviews by GIFT coach, Gayle H. Swift, on her blog "Writing to Connect"
[1] Named a Favorite Read of 2013 by Adoptive Families, (the award-winning national adoption magazine.) Named a Notable Picture Book for 2013 by Shelf Unbound in their Dec/Jan 2014 issue; Honorable Mention - Gittle List of 2014; Finalist; IPNE 2014 Book Awards (Independent Publishers of New England), Honorable Mention 2014 Purple Dragonfly Book Award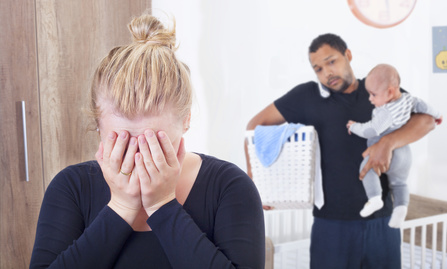 The business of family is the care and protection of its members. We succeed or fail together. As Intentional Parents, we strive to be purposeful in our choices and actions particularly when it comes to our children. We must always keep in mind that our relationships with our spouses and partners predated the arrival of our children. (Single parents create this space alone and therefore must be particularly sensitive to their own needs so they can remain capable, loving, and available to their children.) These relationships with one another establish the family units which our children join. So sustaining a strong partnership with our spouses or partners is one of the most important things we can provide our children.
To accomplish this, we must ensure that we keep ourselves physically, emotionally, and spiritually healthy. Yet our culture tends to laud selflessness, esteem altruism, and disdain any focus on self because it is perceived as selfish. Of course, generosity, compassion, and consideration for others are essential in society and in families. We must subordinate some individual needs for the greater good of the group. Nonetheless, self-care—of both our individual selves and our partner relationships— provides the essential foundation on which the security of our families rest.
The relationship with our spouses and partners predates the arrival of our children. It is the secure, consistent place to which our children came to be nurtured and loved. This core of emotional stability, self-awareness, and connectivity allows parents to hold themselves and their families together. It provides strength, solace, companionship, encouragement, and a shared experience. Our loving relationships with our partners and ourselves offer a model of a healthy, well-rounded adult.  This healthy regard for self and spouse/partner provides the scaffolding of security for the entire family. (It's also the antithesis of narcissism which values and prioritizes only self.) Just as with our physical bodies, a family's core strength matters.
When we over-prioritize our children's needs above our own, it is often to the detriment of the health of ourselves and of our spouses or partners. This actually undermines the stability of the family and it tends to give the false impression to our kids that their wants and needs are the driving force of the family. Although kids might think that being the driving force of the family sounds appealing and exciting, it is actually frightening to not have adults in charge to provide the wisdom and the security of boundaries. At some level, kids recognize that they lack the skill, experience, and confidence to be the captain of the family ship. Having parents to navigate life's challenges with confidence, love, and purpose reassures kids and deepens their sense of security.
On the other hand, always placing oneself self last, denying authentic personal needs and desires creates turmoil, unhappiness, and a pressure cooker of resentment. Chaos ensues. Parents who always place themselves last in the family priorities eventually will become so depleted they will be unable to function. Or they will react in ways that can damage relationships.
Adoption separated our children from their first families. One of the greatest blessings we can offer them is to invest in the relationship that founded the family and provides its bedrock. What steps will you take to care for yourself and your relationship with your partner?
Check out these additional Adoption-attuned resources!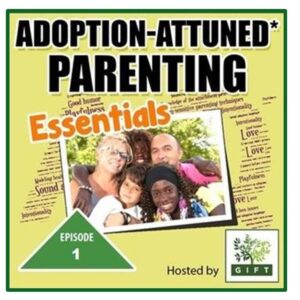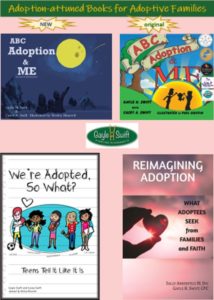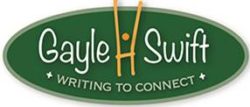 Read Adoption-attuned book reviews by GIFT coach, Gayle H. Swift, on her blog "Writing to Connect.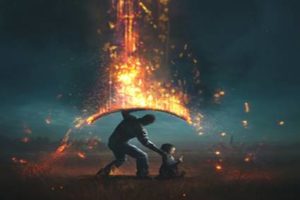 My husband had the admirable ability to remain calm in the face of upheaval and chaos. As a person strongly influenced by emotions and with a deep need for "safety", his equanimity was like my life raft in a storm. Ironically, this same "unflappableness" occasionally also drove me crazy.
But sometimes when I felt like our world was on fire, his equanimity felt like blindness—or idiocy—like an utter denial of the flames that were about to consume our lives. Instead of comfort, I felt that my perspective of what was happening was being ignored, dismissed, minimized, and denied. Although I craved his reassurance, in these moments, I needed to know that he saw what I saw, felt what I felt, and recognized its scale and power. Until I had that reassurance, his composure felt foolhardy. I felt angry and even more afraid. First, I wanted--needed--validation of my fears then I could trust in his ability to support, partner, and protect us.
I wonder if our children sometimes experience a similar emotional paradox around the grief, loss and identity issues that undergird adoption. Yes, they truly need our love, and they want to reciprocate, to belong and yet … There is a genuine flip side. They also wrestle with all the messiness that comes with the fracture from their first family. Regardless of any benefits which accrue to them, their losses co-exist. Too often blinded by our own perspective we need to ensure that everything within our families is all right. The world, even we parents become inured to this pain.
Do our kids share the invalidated, unsettled feelings I described when my husband's calm seemed dissonant to our circumstances?
I suspect so.
My own experience tells me that until we acknowledge that we see the "flames," any comfort we offer will come across as tone deaf, inappropriate, absurd, dangerous, and stupid. Firefighters know that a hot spot ignored quickly become a conflagration. Denial endangers us. It is not our friend. Action is.  We can become the shield which keeps them safe. We accomplish this by facing what is at hand and acknowledging adoption complexity. We must talk about it. Validate it. Mitigate it. In that context of truth, we can connect with our children's reality with grace, love, and empathy and it will be grounded in reality.
Such authenticity may be difficult—even painful—but it is essential. Otherwise, our relationships devolve into role play with each of us acting our character's assigned part. Our kids deserve so much more. We have the power to create relationships built on truth, respect, and compassion. Our children will benefit immensely from this choice. In fact, our entire families will.
Deal with the proverbial elephant in the room before everything spontaneously combusts.
Check out these additional Adoption-attuned resources!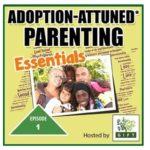 Listen to our podcasts on Adoption-attuned Parenting.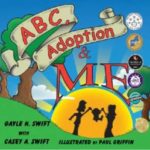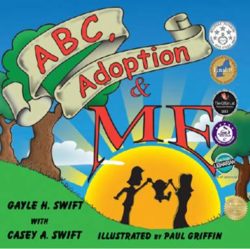 Read these book reviews  by GIFT coach, Gayle H. Swift. They are written with an Adoption-attuned perspective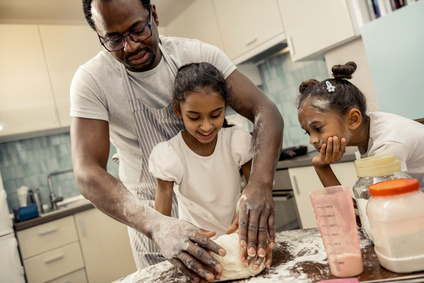 Have you ever given thought to the small yet memorable traditions which generations of your family have repeated? Pause for a moment to call your favorite to mind. Focus on the emotions which this memory evokes within you. In your mind's eye conjure an image of those with whom you typically share this tradition and notice the emotions which it evokes in them as well.
How many of these family traditions have you chosen to continue to practice with your own family? Which ones did you discard? What overlooked family traditions might you want to restore or introduce to your family? Which new ones would you like to invent?
Consider having a family meeting in which everyone brainstorms ideas. Traditions need not be elaborate, time-consuming, or expensive. For example, in my own family, we follow a regional tradition of being the first person to say "rabbit" to someone on the first day of each month. The "winner" is entitled to the other person's good luck for the month! It has to be done in person, not by text, email or any other mode of communication--although by family consensus we have agreed that phone contact is acceptable. We get very stealthy and resort to using other people's phones when calling or Face Timing other family members. It is fun, harmless, free, and something we have done since my children were tots. They are now in their thirties and we continue to practice and pass on this ritual.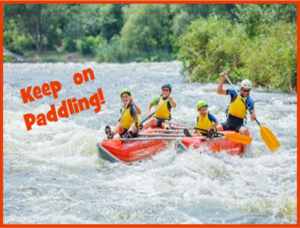 Another Swift family tradition is to close letters, sign cards, etc with "Keep on Paddling." This also originated when the kids were little. We were avid canoeists, white-water rafters, and kayakers. We had to constantly remind whichever child was in our vessel that they had to contribute their effort to the trip. Hence the refrain: Keep on Paddling!
When they got older and life's challenges became overwhelming, we would encourage one another with this phrase. It was shorthand for the mutual understanding that we were all in this together, that to safely arrive at our destination, everyonehad to pull their weight.
How might a family tradition benefit your family? What values would you want it to reflect? How will you incorporate a sense of fun? What new tradition will you invent for your family? How will you involve your kids in inventing new traditions?
Please share your ideas so that other readers can benefit from your creativity.
Check out these additional Adoption-attuned resources!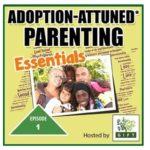 Listen to our podcasts on Adoption-attuned Parenting.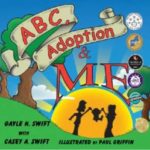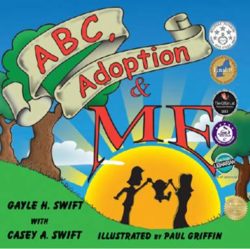 Read these book reviews  by GIFT coach, Gayle H. Swift. They are written with an Adoption-attuned perspective