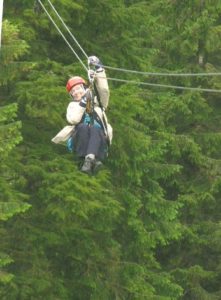 As we zip into this new year, how can we keep the lessons learned while leaving behind the weight of anger and regret? By choosing forgiveness--not amnesia-- we can avoid the potholes inherent in "expectation" and instead choose acceptance. This releases both parent and child from the constraints, unfairness and pressure of impossible standards. The Norman Rockwell picture-postcard family only exists in imagination. Break free of this painful illusion; it only guarantees failure, discontent, and disappointment.
As adoptive families we must deal in reality. Real family. Real children. Real parents--birth and adoptive. Real challenges. Real acceptance. Real loss. Real grief. Real commitment. Real connection.
Acceptance--our best gift to our children --means we see, hear and know them for who they truly.  We make it clear that they need not be a sanitized or artificial version of themselves. Reassure our kids in words and actions that we love them warts and all. (Hopefully, this model will elicit the grace to return the favor. Eventually!) Affirm not only the ways they are like us but also the wonderful and unique ways in which they are different. Their uniqueness enriches our family trees.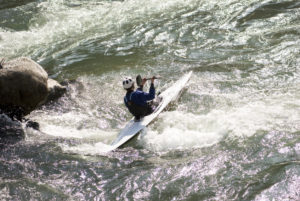 In 20016 let's use our practice of intentionality to grow closer as a family and to nurture attachment, empathy, and self reliance. Plan personal and family goals steeped in core values. Live our daily lives as a learning conversation. As parents, we constantly model how this paradigm looks  in action. Acknowledge shortfalls. Identify what got in the way and get back into the flow with renewed resolve. Life is full of "white water" and it takes courage and skill to remain steady through the turbulence until we reach the calm water. The year ahead will have plenty of both. Whatever we encounter, remember to keep on paddling.
Please follow and like us: