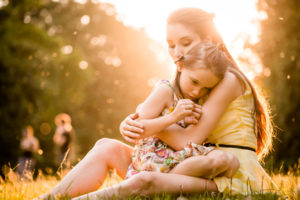 In their latest podcast, GIFT Coaches Susan David and Joann DiStefano offer tips on how to Adoption-attune your relationships with your child aged zero to seven. Three additional episodes will follow: Adoptees and the Middle School Years; Supporting Your Adopted Teen; No Longer a Child--Parent Relationships with the Adult Adoptee. Be sure to listen to the subsequent broadcasts as well. You'll be glad that you did.
Success for any family is uniquely defined by the individual family. However, some elements appear almost universally in all families. Most parents aspire to raise happy, healthy, moral children who share the family's values and contribute to the well-being of their families, communities and the world. Most adoptive families also include additional criteria: that their children successfully braid their dual heritage—birth and adoptive—into a healthy and functioning whole. (Writer and adoptive mom, Lori Holden calls this weaving "biography with biology.)
Adoptive parenting demands intense energy, patience, focus and Adoption-attunement* that sensitizes and alerts us to the unique needs of the entire family. Being a successful parent begins with an honest self-appraisal of the skills which we execute well and those which require additional time and attention. Some skill sets might only need tweaking while others may demand a complete reset of our parenting paradigm.
We awaken to the idea that adoptive parenting is different from parenting non-adopted children. We recognize that the methods we use to educate, inculcate values and teach discipline must always be selected through the lens of relationship building. We choose to be Intentional, to abandon autopilot parenting and instead commit to Adoption-attunement. At first this may sound like a huge mountain to climb. In reality, it is simply parenting from another angle with a fresh blueprint.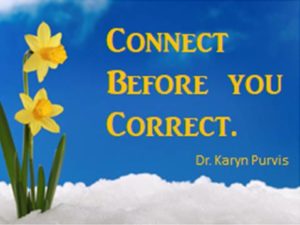 For example, in the early years of childhood from the years zero to seven, this means using "Time In" instead of "Time Out." Listen to the entire podcast for many additional ideas of how to parent through an Adoption-attuned lens. Be brave enough to honestly assess your strengths as well as your greatest opportunities for improving skill sets. At this age children attend more to the examples which we model than to the words which we utter. Be intentional about how you relate with your kids. Keep in mind one question: Does this build connection with my child? As Dr. Karyn Purvis asserted: "Connect before you correct." Relationship is the conduit to connection, attachment, family identity and attachment. It outstrips intimidation and yelling which instill fear and destroy relationships. Fear-based parenting elicits compliance in the moment not commitment.
When we do fall short of our lofty goal, Intentional Parents are quick to repair the relationship. This has a triple benefit: it shows children how to make amends, it demonstrates mutual respect and, it resists perfectionism. Parents and adoptees often incline to perfectionism—parents because they may feel the need to prove that they "deserve" to parent their child. Adoptees may fear a repeat of the biological parent's "abandonment—so the ability to admit mistakes and make amends is a much-needed skill for all. Mastery comes through practice and life tends to serve up lots of chances to miss the pitch. It's important that we show kids that we will take a shot at bat, again and again and again.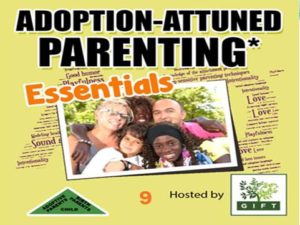 Susan and Joann have packed a lot of practical information into their thirty minute podcast. Tune in and check it out. Listen to the archived podcasts on our website. Episodes are brief and steeped in Adoption-attuned Parenting* concepts as well as Coaching Presuppositions. These strategies will help you build a strong family. Understanding the unique needs of our families enables us to parent smarter and more effectively.
Feeling short of time or finding it difficult to concentrate? You can listen to this post. Listening time:  10:17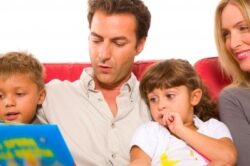 Lessons from 2020
The past year taught us we must learn to discuss hard things, listen to multiple voices with respect, and complete attention. We must strive to understand all sides of the conversation. Adoption is no different. People have very strong feelings about it.
Who are the experts? Is it therapists, social workers, adoptive parents? While each has a degree of expertise, they also tend to have a particular point of view that reflects their role in adoption. Their roles form the lenses through which they experience and interpret adoption
The real experts are adult adoptees. Parents— adoptive and birth— siblings, extended family, adoption professionals are all secondary voices.
Typically, adoptive parents have the most enthusiastic voice in any conversation about adoption. Professionals form the next tier. The main cultural belief holds adoption as a totally benign win/win solution in which all participants land on their feet with a smile on their faces and gratitude in their hearts.
The reality is more nuanced. Adoption Attunement affirms a more nuanced concept that sets aside the fairytale and validates the grief and loss in which all adoptions are rooted. It recognizes that before the adopted family comes together, the birth family is fractured. When speaking about adoption we must not lose sight of that painful reality.
As parents, we have an understandably positive bias about adoption. After all, it brought our children into our families and our hearts; adoption made our parenting dreams come true. We willingly take the stage and speak of the blessings of adoption. Our impassioned voices dominate the conversation.
But what about our children? Who hears their voices? Who listens to their perspective? Who witnesses their losses as well as their gains? Who affirms their need to know about and connect to their birth families and their roots? When we do listen, are we listening with empathy,  open minds, and hearts?
Or when we listen, are we listening through the filter of our positive bias? Is our body language sending a subtle— or not so subtle— message that we want to hear our children "accent the positive" when they discuss adoption. Have we telegraphed a silent message to our children that we are uncomfortable or unwilling to hear about the darker thoughts and feelings that adoption might elicit? Is this our Pandora's box that we secretly want to keep padlocked?
Who is hurting?
Parents suffer when we see our kids in pain whether it is physical or emotional. We leap to comfort them and to cure the cause of their distress as quickly as possible. While our eagerness is primarily motivated by genuine concern for them, part of us is also eager to relieve our own discomfort. But sometimes the only way to handle tough stuff is to face it not to stuff it under the rug or to slap on a Band-Aid of positivity and denial. Be "with" them as they work through their discomfort. Lift their voices. Encourage them to speak their truth— their whole truth. Listen as an act of love.
How do we help our children use their voices?
Start when they are young. It need not be a Big Deal conversation along the lines of, I think we should talk about how you feel about being adopted. We all know how it feels when someone approaches us and says,  We need to talk.  Our stomach drops, hearts pound, and thoughts race. Our whole being is on the alert. This is not exactly the best scenario for a heart-to-heart convo with our children. A direct invitation like Want to talk about adoption?  is likely to be unwelcome and rebuffed.
Instead, learn how to routinely drop "seeds" in your everyday conversations.
     Wow, you are so… I wonder if that talent runs in your birth family? (Fill in the blank with the appropriate talent or quality.)
     Your birth mom would be so proud of you.
     I bet (Name) thinks of you in a special way on your birthday.
If your child wants to pursue the conversation, follow their lead. If not, just leave the question to linger in their minds. If you do it frequently and with genuine curiosity, the kids will feel that when they are ready, you will be receptive to talking about adoption. That's the first step.
Avoid these surefire ways to get children to "clam up".
Minimize
Dismiss
Make excuses
Rationalize the behavior, conversation, and attitudes of others.
Deny or invalidate their experience.
Jump to Fix It mode
Shut down any "negative" thoughts about adoption
Be blind to their adoption-connected grief and loss
Appear sad, hurt, or angry when they share
Expect 100% of their "loyalty"
None of these responses leave space for empathy, affirmation, or curiosity about how they are feeling, or what ideas they have on how to handle the issue at hand. Attune. Attune. Attune. Validate their experience. Thank them for trusting you enough to share. Ask them what they would like you to do. Allow them to take the lead while reaffirming your willingness to assist, if necessary.
Initiating Difficult conversations is a skill that takes practice
Start when they are young. How? Books are a superb way of raising conversations about adoption. With them snuggled beside us sharing the same book, we create moments of "togetherness" that goes beyond the words and the physical closeness. It creates a moment of intimacy, of shared interest, and focused attention. Kids need that.
Be sure your family library includes books that reflect the total adoption experience, not exclusively the positives. (Think of how you feel when people dismiss or minimize the challenges you've experienced like miscarriage, infertility, or the death of a child.)
Start Early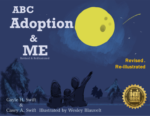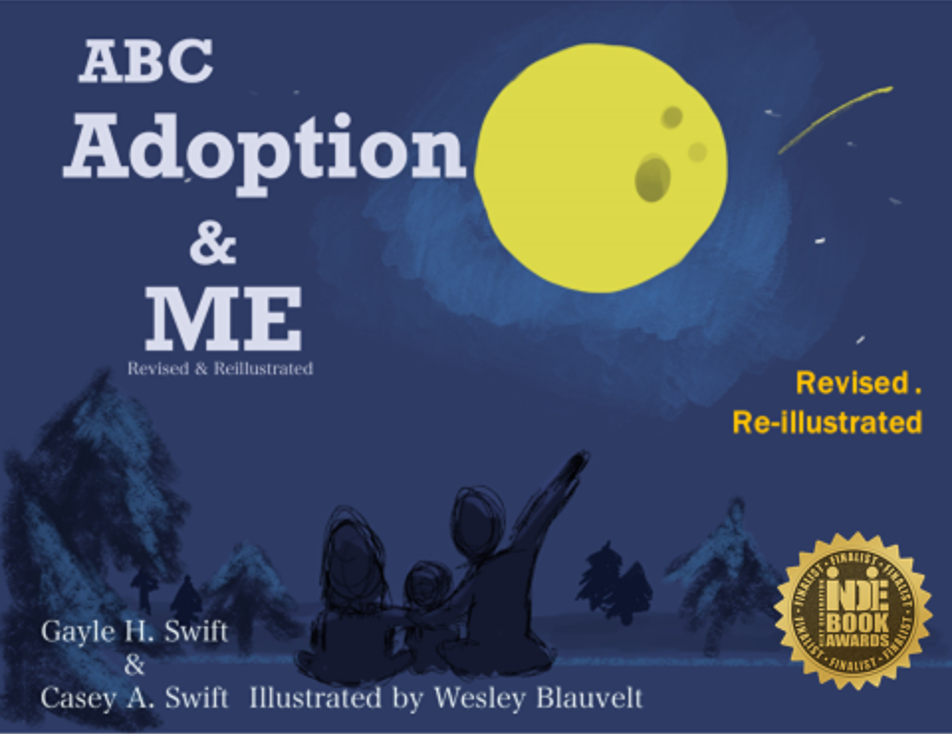 As always, it is important that you provide your children with truthful, age-appropriate information even in your very earliest conversations when they are very young. This way you can add information and provide detail and context as they are mature enough to learn it. For example, the picture book  ABC, Adoption & Me uses the simple alphabet format to introduce adoptees to many complex aspects of adoption in a way that is appropriate even for very young children. The format is one with which they are familiar and comfortable so it provides an easy framework on which to build.
The letter A page says A is for adoption. Some families come together through adoption. Mine did. Seems pretty simple. And yet… inherent in the statement is that adoption is not the norm, something the child will eventually have to come to grips with: most people raise the children to whom they gave birth.
The groundwork is laid for exploring the causes of adoption and eventually your child's specific circumstances when they are older.
No spoiler alert needed: the book continues with the letter B. B is for bellybuttons and birthdays. Everyone has them. Again, seems very obvious, basic. And… it begins a path to why we all have bellybuttons: we all grew inside our mothers. We were born on a particular date. For adoptees, this day predates the time they joined our adoptive families.
How are you making sure your children know that you want to hear their voice? What books are on your family shelf? Do they reflect a balanced perspective about the gains and losses of adoption? How well do they lift up both the parental experience and the child's?
Photo credit: https://creativecommons.org/licenses/by-nc-nd/3.0/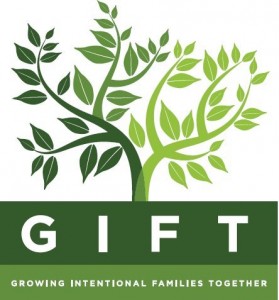 Your Adoption Attunement (AQ) Specialists
providing coaching and support before, during, and after adoption
Learn how the coaches at GIFT Family Services can help you and your family navigate your adoption journey. We've faced our share of family challenges and crises, ridden the metaphorical rollercoaster, and our families have not only survived; they have thrived. We offer experience, neutrality, and understanding. GIFT coaches are available to present workshops on-line.
Contact us to explore this possibility: 1-800-653-9445 
      Read these books written by our coaches.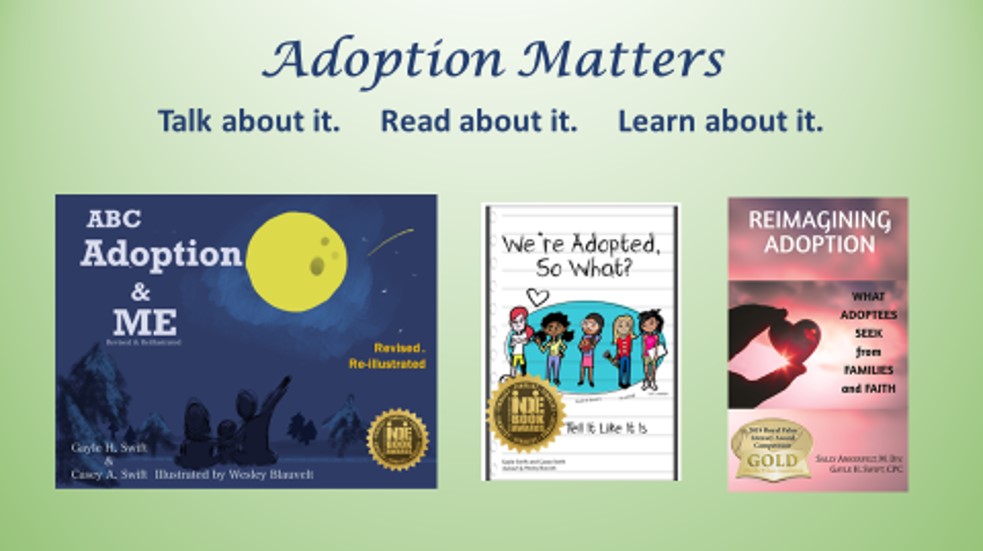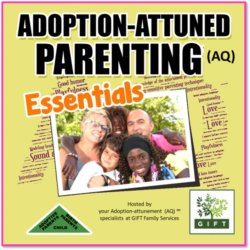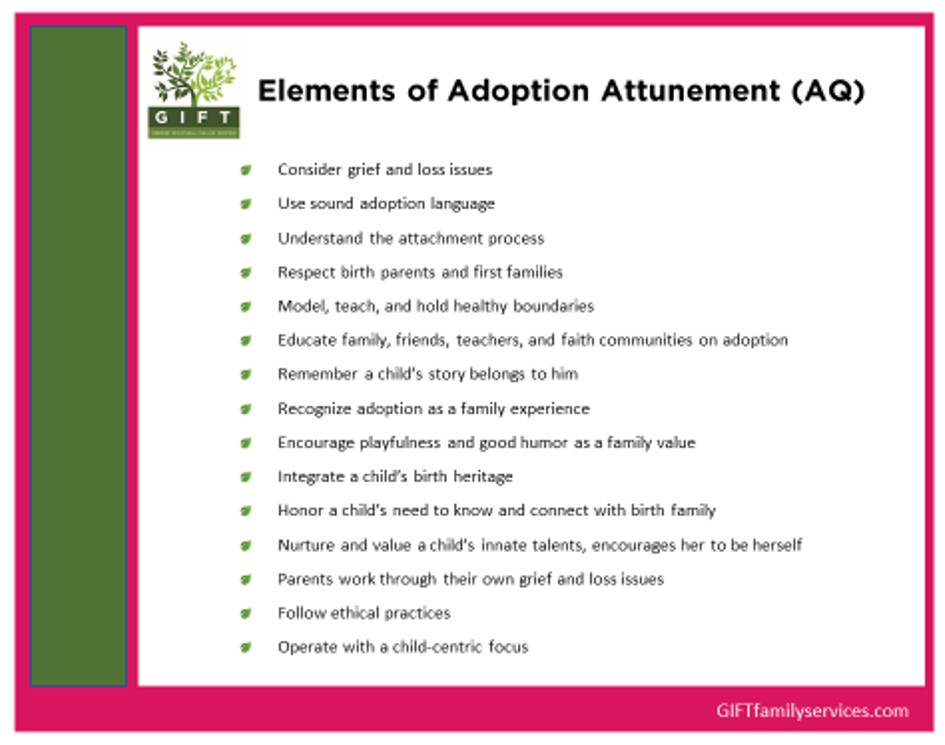 Feeling short of time or finding it difficult to concentrate? You can listen to this post. Listen time 7:11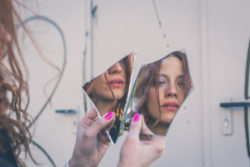 Families follow a core set of values that governs their priorities, shapes their belief system, and guides their behaviors. (We've blogged about the process of being intentional in defining these core values.)
GIFT Family Services also has a guiding set of principles and beliefs that inform all of our coaching and writing: our Adoption Philosophy (posted on our website) and Adoption Attunement (AQ) form the 16 Core Tenets. These two pillars establish the lenses, through which we explore adoption-related topics. They inform our blogs, podcasts, webinars, and posts on Facebook, Twitter, Linkedin, and Pinterest.
Today's blog will focus on number 14:  "Parents handle their own stuff." Our own  "stuff"? What might this be? (Let's stipulate that adoptive parents love their children even while they acknowledge the lack of biological connection. This love does not erase the reality that adoption builds family through a connection of the heart affirmed by legal sanction, not through biology. (For the entire list of the Elements of Adoption Attunement (AQ), see the graphic at the end of this post. Feel free to copy and share.)
Infertility Most— but not all— adoptive parents choose adoption because of infertility issues that render pregnancy impossible.  Once we accepted this reality of infertility, we reformed our goal from pregnancy to adoption. But, adoption does not cure infertility. Nor does it erase any of the memories of monthly cycles of hope followed by crushing despair. Our minds and our bodies recall the emotions fueled by hormonal storms and other personal struggles associated with infertility. These echoes of the pain, sadness, and resentment of infertility create results that are both significant and permanent.
We cannot know the intimacy of carrying our child, ensuring that we care for them as carefully as possible until their birth. We cannot enjoy murmuring conversations with our unborn offspring, silently affirming our joy at their existence sharing our hopes and aspirations for them.
We cannot conceive a child that blends aspects of ourselves and our partners, the penultimate, tangible expression of marriage in which two become one.
We cannot create a child who shares our DNA; the flow of our family lineage is interrupted, the continuity broken.
Without doubt, these alterations evoke an emotional response within us, one which we do well to explore, understand, accept, and which we must resolve." If we do not, emotional repercussions will reverberate through our relationships with our children. Buried and unacknowledged feelings eventually erupt— usually with damaging ferocity—and at the worst times.
This is not a relationship strategy that we want to model for our children. We want to show them that it is important to face whatever issues they find challenging. We must convey to our children that we are capable of managing our own feelings, that it is not their responsibility to hide or minimize their adoption-connected thoughts and feelings in order to shelter our hearts from sadness.
If our kids are overly focused on caretaking our emotions, they will be stuffing, denying, or minimizing their own. Instead of being able to turn to us as a sounding board to explore their own complex feelings and as a source of comfort and security, they will struggle to handle them alone. Children lack the experience skillsets and perspective that adults have. Their ability to manage complex grief and loss is not yet strong enough. They need us as parents to provide that safe harbor. They need to be able to believe that we are capable of hearing difficult stuff without falling apart emotionally ourselves.
If we feel overwhelmed or challenged by the emotions, grief, and loss connected with infertility or adoption complexity we must not burden our children with the weight of them or the shadows they cast. We must attune to our own needs with the same intentionality that we strive to attune to our children's needs. We must find a qualified adoption-attuned professional to help us cope and to ensure that we have handled "our stuff" and thus, are fully available to our children to help them handle theirs. We will all be healthier, happier, and more authentic in our relationships with each other.
Finances— Infertility and adoption are both inextricably entangled with finances. We must be careful not to overextend our financial stability as we pursue the dream of conception and/or adoption. It is equally important that we remain true to the highest ethical standards when we engage in family-building strategies. We cannot allow our hunger to be parents to blind us to the ethics and morality of whatever paths we follow. (Our previous blog explored some of the tragic fallout of ethical and/or legal lapses.)
Our children depend on us to keep them safe. Living aligned with our ethics is important both as a model for them to follow and for the security and stability that doing right creates. How are you ensuring that you are handling your "stuff"?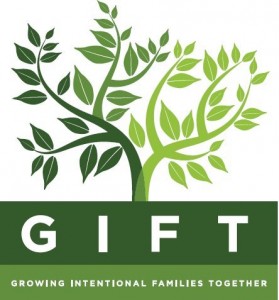 Your Adoption Attunement (AQ) Specialosts
providing coaching and support before, during, and after adoption."
Learn how the coaches at GIFT Family Services can help you and your family navigate your adoption journey. We've faced our share of family challenges and crises, ridden the metaphorical rollercoaster, and our families have not only survived; they have thrived. We offer experience, neutrality, and understanding. GIFT coaches are available to present workshops on-line. Contact us to explore this possibility: 1-800-653-9445 
      Read these books written by our coaches.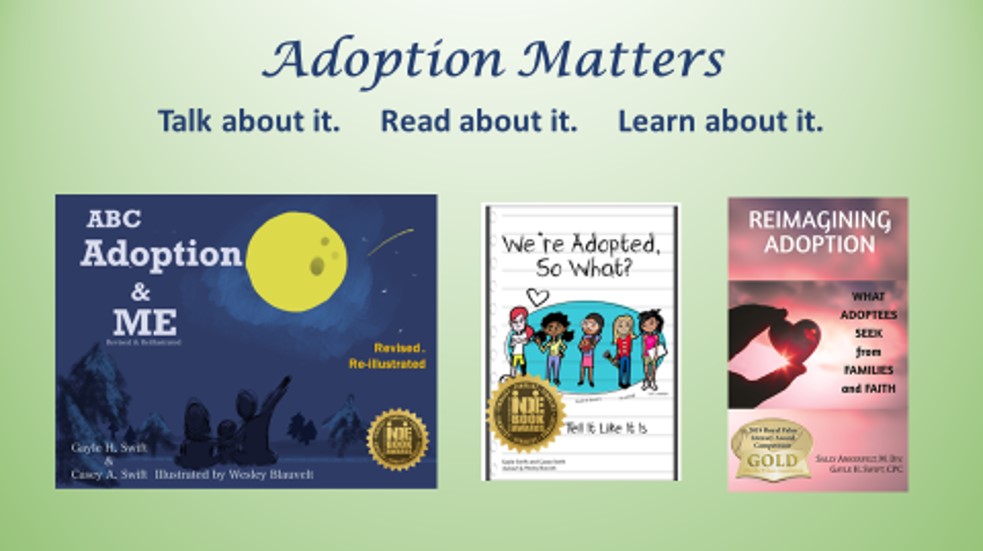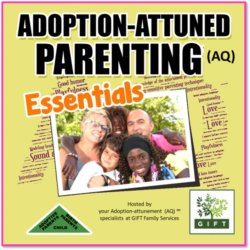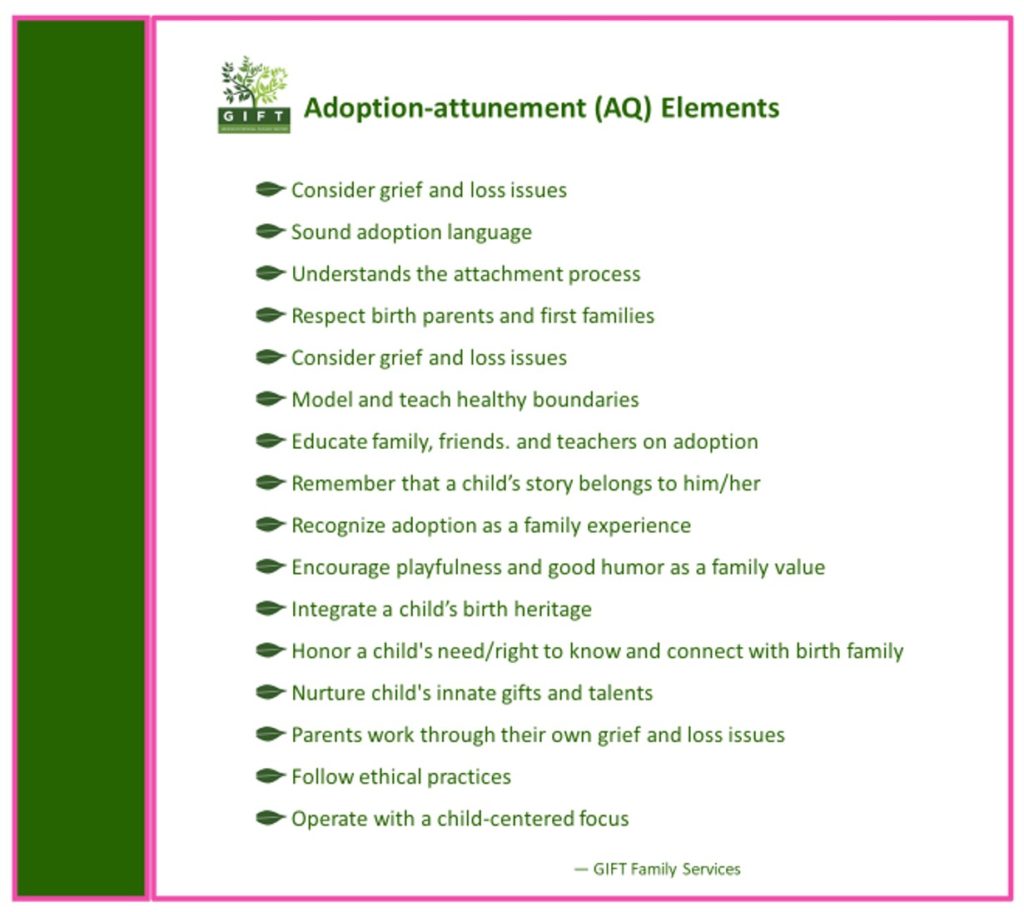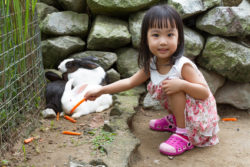 As Intentional Parents. we hold the belief that adoption is not an event but rather a journey. We accept that adoption operates as a permanent factor that shapes and influences who our children are, how they think, respond, grow, and experience the world. We understand adoption complexity and we strive to attune to our children's needs, to be their safe harbor, to have empathy for their struggles and to encourage them to grow and develop into their best version of their genuine selves. Because we embrace a Both/And attitude we know our children are products of both their "biology and their biography"[1] and understand that these two factors intertwine within our children inseparably, permanently, and interdependently.
Genuine selves One might assume that  our commitment to our children's "genuineness" once made, is thorough, unquestioned, and without hesitance (conscious or unconscious.) Honesty compels us to admit that sometimes our children's inclinations and aptitudes do not fit smoothly in our family's historic patterns. Their preferences may not align with our own personal preferences, traditions, and patterns. They may rub us the wrong way. Moreover, they may even conflict significantly. So how do we handle this push/pull of intention, commitment, historical patterns, aptitude, and biology?
First with intention. This level of commitment occurs only with deliberation and awareness; it does not happen when parenting on autopilot. It demands constant restating, recommitting, and re-attuning. Look for ways to help kids see, appreciate, and nurture their talents. Express respect and appreciation for their differences as well as for the ways in which their talents reflect generational family patterns. Be fully invested; remember that human beings, especially children thrive on and require our attention. It is the currency they value must. Spend it generously! Affirming them is as important a parental responsibility as disciplining. (Keep in mind that true discipline aims to teach not punish.) Attention, affirmation, and affection are essentials, not extras.
Acknowledge their efforts. Even their tiniest step deserves to be noticed and appreciated. Affirmation is also one of the best ways to reinforce and support growth. (This is true for ourselves, partners and co-workers. We all benefit from acknowledgment and appreciation. Sprinkle it authentically and liberally! Everyone will be glad.
Adoption is not always the reason While it is important to consider when and how adoption or adoption fall-out can influence our children's behavior and choices, it is certainly not the only factor. Resist the inclination to over-identify adoption as the "culprit." Sometimes it is; sometimes, it is not. Determine when adoption is the trigger point and when it is some other issue of difficulty. (This attuning is the first and most obvious step to finding viable solutions and the need for developing additional skill sets.)
Love, nurture, and accept the child you have not the fantasy you dreamed about before your child arrived. It is the foundation of Adoption-attunement.
Learn how the coaches at GIFT Family Services can help you and your family navigate your adoption journey. We've faced our share of family challenges and crises, ridden the metaphorical rollercoaster, and our families have not only survived; they have thrived. We offer experience, neutrality, and understanding.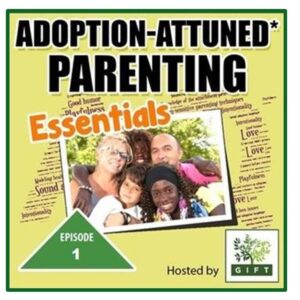 Listen to our podcasts on Adoption-attuned Parenting.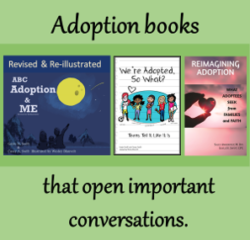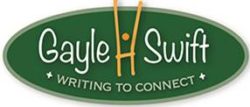 Read Adoption-attuned book reviews 
by GIFT coach, Gayle H. Swift,
on her blog "Writing to Connect"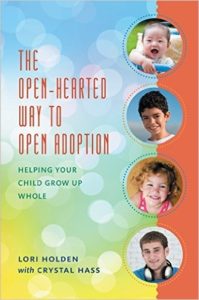 [1] (Lori Holden's terms— For a more in-depth discussion, see her book "The Open-hearted Way to Open Adoption")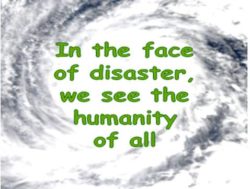 "It takes a village." Typically, we hear this truism in reference to raising children; it might equally apply to being a community or country. When it comes to confronting disasters, it is overwhelmingly true. In fact, it takes many villages. The most recent disaster, hurricane Dorian has leveled much of the Bahamas and left more than 70,00 people homeless and their neighborhoods uninhabitable. Our guts clench as we watch in horror. We are moved to do something.
What draws us to assist others in times of crisis? Is it simply the hard knowledge that "There but for the grace of God go I?" Is it empathy? Religious conviction? Or simply fundamental human compassion? Regardless of the why, human beings are drawn to assist others when they are in trouble. We put our collective shoulders to the obstacle and press a collaborative shove.
As adoptive families, we possess unique knowledge of how to forge forward in the face of traumatic grief and loss.
We know platitudes do NOT help; they trivialize grief and loss.
Cliched phrases feel empty and invalidating. Express genuine sorrow that they are facing a crisis. Do not presume to know what they need. Ask them how you can help. Listen. Listen. Listen. Learn what they want from you and then strive to provide it.
We understand that informed and appropriate action serves best.
In a mass disaster, be sure that your efforts actually help. Verify that any person, group or agency is legitimate. (Scammers know how to tug at your heartstrings and open your wallet— for their own benefit.) Typically, the best resource you can provide is monetary. Cash donations enable aid groups to buy supplies wholesale and to distribute them where they are needed. Too often donations of material— clothing, etc—become a burden and logistical nightmare. (Read this article about how well-intended donations end up rotting, unused and impeding the delivery of aid that is desperately needed.)
Seek ways within your own family to reach out to one another with affirmation, empathy, and kindness--some of the deeply held values we yearn to instill in our children and live in our lives. As we attune better to one another, we strengthen our mutual connection and bring forth the spirit of kindness and compassion. We can expand our outreach in our local communities. Not only do we benefit personally, but also we will create ripples within our community and beyond. We can always find ways to extend a helping hand in the global community as well. There can never be too much kindness!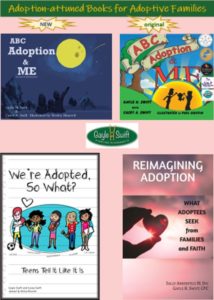 Learn how the coaches at GIFT Family Services can help you and your family navigate your adoption journey. We've faced our share of family challenges and crises, ridden the metaphorical rollercoaster, and our families have not only survived; they have thrived. We offer experience, neutrality, and understanding.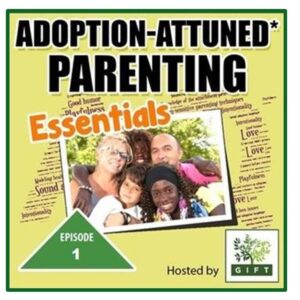 Listen to our podcasts on Adoption-attuned Parenting.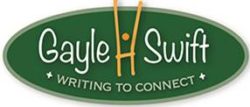 Read other Adoption-attuned book reviews by GIFT coach, Gayle H. Swift, on her blog "Writing to Connect"
[1] The original version of "ABC, Adoption & Me" was named a Favorite Read of 2013 by Adoptive Families, (the award-winning national adoption magazine.) Named a Notable Picture Book for 2013 by Shelf Unbound in their Dec/Jan 2014 issue; Honorable Mention - Gittle List of 2014; Finalist; IPNE 2014 Book Awards (Independent Publishers of New England), Honorable Mention 2014 Purple Dragonfly Book Award