Growing Intentional Families Together, LLC, Founding Member
Founder and Owner, Coaching to Impact
Adoptee, Adoption Coach and Consultant
Sharon motivates and inspires connection and communication to those that are living the process of adoption. As an adoptee, Sharon genuinely understands the trials, tribulations, and triumphs that families experience as newly formed unions.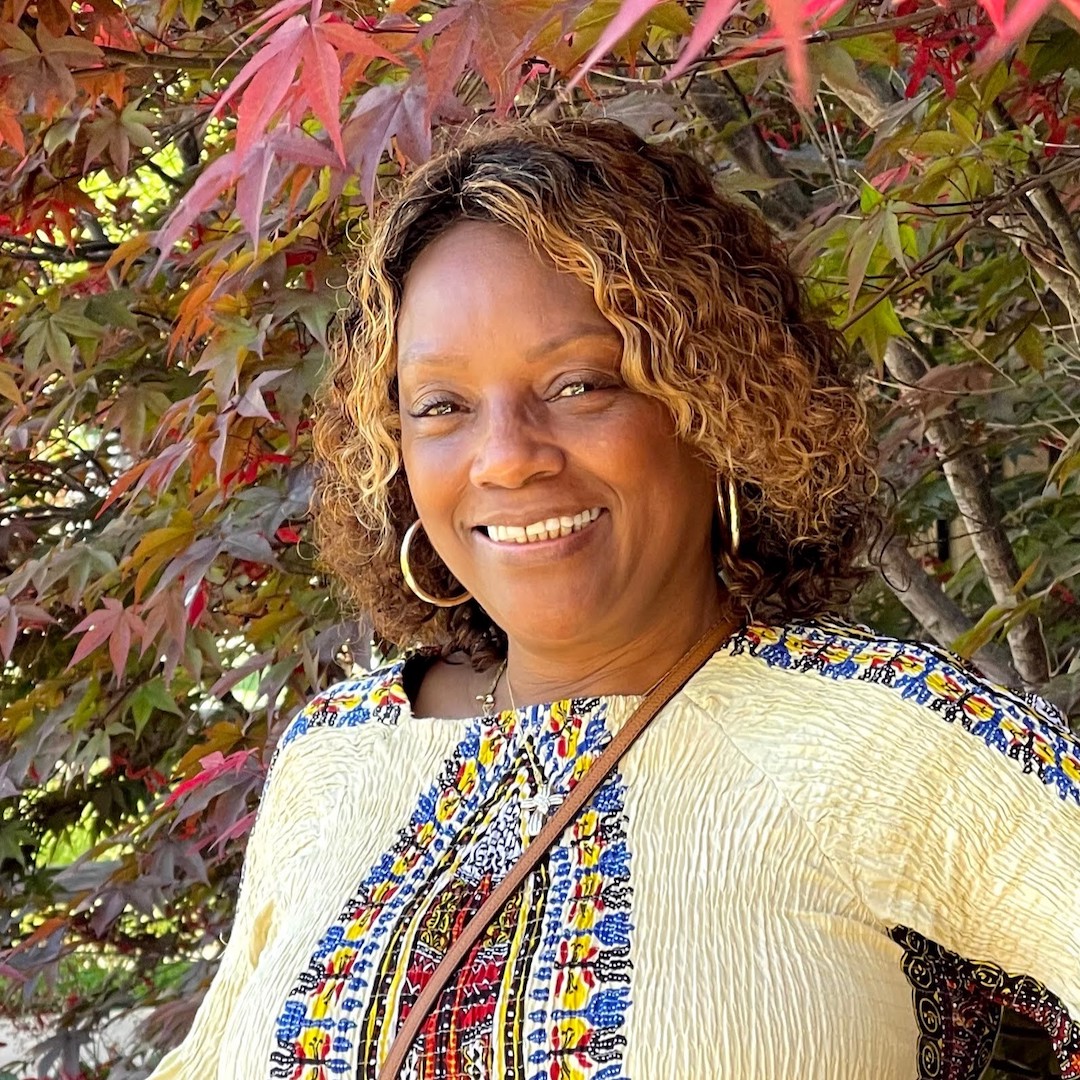 Experience
Sharon motivates and inspires connection and communication to those that are living the process of adoption. As an adoptee, Sharon genuinely understands the trials, tribulations, and triumphs that families experience as newly formed unions. With intense passion and knowledge Sharon guides parents through a beautifully thoughtful and comprehensive cycle of training phases to develop essential skills to overcome obstacles, heal from loss and attachment, and build substantial relationships. Her dedication to supporting parents and fierce advocation for adoptees has driven her coaching approach to unfathomable height of success and families to extreme levels of happiness.
As adoption can be an exciting yet confusing time, Sharon delivers empathetic guidance that prepares parents for potential issues and supports them through complexities. Sharon is dedicated to bringing people together for a lifetime utilizing innovative strategies for parents to assess and apply methods to structure relationships focused on the rewards of communication.
One of the kindest souls you will ever met, Sharon believes in strengthening the parent's relationship by encouraging holistic growth, support, and perception for complete partnership awareness and acknowledgement. Her honest, forthcoming, and warm approach notably emphasizes adoption while simultaneously functioning as a life coach and couple therapist!
Sharon is a catalyst of change, a liaison of light, and a pioneer for possibilities that founded Coaching to Impact as a business that offers services to pre-adoptive families, post- adoptive families, and blended families. The goal is for clients to gain insight, develop knowledge, and challenge their own way of thinking to be able to commit to this enormous lifestyle change.
Mrs. Obazee studied Psychology from College in Hayward in California and Sociology from California State University. In addition, she is accredited by the International Coaching Federation under the leadership of the Professional Christian Coaching Institute and holds ICF/ACC credentials. Sharon is a certified Personal Life Coach, and a member of the International Coaching Federation and Post Adoptive Center for Education and Resources (PACER).
Sharon also serves as an Independent Contractor with Incredible Family, a business providing workshops that train parents how to recognize their own and their children's strengths. She utilizes the Gallup Strength Finder Assessment to unlock and define strengths that are valuable to the journey of a healthy transition in becoming successful parents.
Professional Development and Education
Studied

Sociology | California State University
Studied Psychology | College at Hayward
Consultant | Loga Lab | 2016-2017
Certification | Professional Christian Coaching Institute | 2015 – 2017
Chabot College, Hayward, CA |

Certified Professional Life Coach 2017
Member of International Coaching Federation,
Accredited CPE/Incredible Families/StrengthsFinder Champion
Founder/CEO Coaching to Impact 2018
Board Member Post Adoption Center for Education and Resources (PACER) 2019
National Adoption Competency Mental Health Training Initiative under the U.S. Department of Health and Human Services – Present
ICF ACC certified
Testimonials About Sharon
MH
Sharon shows empathy in her coaching practice. As an adoptee, she has lived the process. Finding her birth parents opened feelings and confusion that through her studies and support from her family and friends enables her to truly understand her clients' needs.
JN
THANK YOU, Sharon, for helping me come to my own solutions for very challenging parenting situations with my young adult. I did not realize I had the answers within.
Your exploring with me and prompting me with thoughtful questions helped me be more confident in myself as we worked together through some extremely difficult times and situations.
You would not take my "I don't know" for an answer! AND THAT was the ultimate best therapy ever!
ML
We are thrilled to be working with Sharon at Coaching to Impact. I say it is like "couples therapy" and a "life coach" with an emphasis on adoption.
I highly recommend this process as an important stage of becoming a parent.
CU
Sharon is one of the kindest souls you will ever meet. She truly cares about her work and puts everything she has into it. She is honest, forthcoming, warm and I've never seen her NOT smiling.
If you're ever given the opportunity to work with her, you'd be wise to say YES!
CH
Sharon is very passionate and knowledgeable about adoption-related issues. In addition, she takes a strengths approach to parenting and tackling adoption-related issues.
I really appreciate her expertise and steadiness—that's what you want when there's so much uncertainty in adoption.
AF
The content of the website is well-conceived and laid out in a way that interactive and user friendly with one point flossing to the next with sequential build on.
Beautifully thoughtful and comprehensive.
SH
Sharon is an adoption specialist in her coaching focus. She brings a deep knowledge of potential issues and considerations of pre-adoption as well as experience in helping adoptive parents work though the complexities that may appear post-adoption.
I strongly recommend Sharon in this much-needed coaching specialization.