Susan David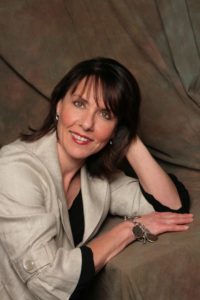 Adoption Coach
Owner and Founder, Select Destiny Coaching
Experience
Susan is a Renaissance woman and brings to her coaching dedication, energy, and compassion for others. She has a wide breadth of experience – the ordinary as well as the unusual. As a teen, she owned a dance studio where she taught over 100 students. She danced professionally in New York. Her academic career included a major in Economics and a minor Political Science, followed by Law School, where she was Moot Court National Team Editor. Married 27 years, she and her husband expanded their family to 5 through adoption and knows first hand the joy and the challenge of the adoption process, whether international, domestic, or private, as well as raising a family touched by adoption. Not afraid of challenges, for two summers, Susan towed her three children and a 25 ft. travel trailer from the Pacific shores to the Great Smoky Mountains, experiencing with them over 80 National Parks and Monuments — an adventure that continues to serve her as a metaphor for making everyday family living extraordinary.
Creating care, camaraderie and connection among people motivates Susan's life, so it is no surprise that she is thrilled to be a founding member of GIFT, assisting adoptive families at any stage in creating a satisfying and vibrant family life. A coach who has focused on women living authentically and inspired as they embrace Judaism, Susan understands the faith based concerns that prospective parents and their extended families may have in the adoption process. Challenge exists for all people in living a life that is diverse and rich with rewarding relationships and Susan believes there is absolutely no barrier to achieving that when armed with knowledge, tools, and strategies. Clients particularly like Susan's positive outlook, her enthusiastic energy, and her insight.
Susan is a member of the Washington State Bar. She graduated Cardozo School of Law, Magna Cum Laude, and has a Bachelor of Arts, Cum Laude, from New York University. She is a Certified Performance Coach, a Leadership Coach, a Relationship Coach, and a Neuro-Linguistic Programming Practitioner. Additionally, Susan is a Certified Zumba Instructor and teaches this Latin dance style workout just for FUN!
Professional Development and Education
Certified Performance Coach, Resource Realizations
Certified Relationship Coach, Resource Realizations
Neuro-Linguistic Programming Practitioner, Resource Realizations
Leadership Coach, Source Point Training
Juris Doctor, Magna Cum Laude, Benjamin Cardozo School of Law
Bachelor of Arts, Cum Laude, New York University
Susan David
Oregon
800-236-7821 Ext.1005
susan@giftfamilyservices.com
Testimonials about Susan as a coach
"Coaching was an incredibly empowering experience. I began to feel that I could change anything about my life by learning to identify, explore, and pursue my life's goals and questions. It's incredibly rewarding to experience this process with a coach who believes in you and supports you in your endeavors."  — Amy W.
"Simple, productive & purposeful…Rephrasing & reflecting on my own words & thoughts provided clarity & purpose, without feeling like I was being "analyzed" by someone else…She (Susan) helped me to create more self awareness and empowered me to take action and after I did, I'd say to myself…why was that so hard to do before? Why didn't I do that before?"  — Lindsey B.