Fees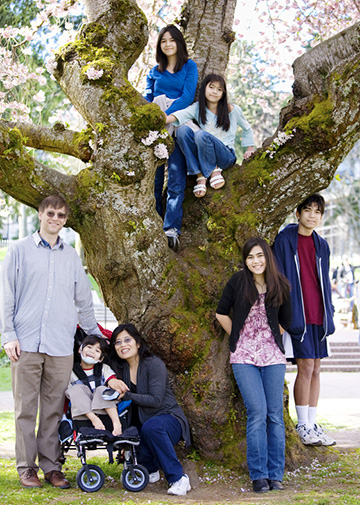 GIFT Family Services offers several packages to suit your specific needs. Whether you're seeking coaching for going through the adoption process or guidance on building a strong family foundation, our adoption coaches can help you at every step of your journey. First, we begin with a consultation.
Initial Complimentary Consultation
During our 30-minute introductory session*, we will learn as much as possible about your hopes for adopting a child. We will give you preliminary information about the process and answer your basic questions.
Based on our first conversation, we will advise you on how you might benefit from one of the following adoption coaching packages:
Package #1 – Exploring Adoption Options:  $400.00
During our five 1 hour sessions**, we will explore your adoption knowledge, your expectations, and hopes, and help you clarify your goals. We also will assist you in informing and engaging your family and friends in your adoption process. Our sessions will include valuable tips for creating connections with your new child and advocating for information about your child.
Free 30 minute initial consultation
5 one-hour sessions**
Additional coaching @ $80.00/hour
Package #2 — Comprehensive Adoption Coaching Before, During, or After Adoption:  $960.00*
During our twelve  1 hour sessions, we will explore your personal adoption journey wherever you might be in the process – before, during, or after. This comprehensive coaching package is designed to offer support and guidance, empowering you as you navigate areas of challenge. It will include a brainstorming/strategizing call to develop a personalized coaching plan that establishes your specific goals, outcomes, and criteria for assessing effectiveness. *Sessions can be provided in person, via video conferencing, or by telephone.
Pre Adoption – getting started, identifying what type of adoption is right for you, telling friends and family, understanding "the adoption triangle", working through feelings of loss…
During the Adoption – creating powerful relationships with adoption professionals and birthparents, bringing your friends and family in on it, creating a life book, getting information that might be valuable for the future…
After the Adoption – deciding how much personal information to reveal, handling difficult questions, developing your adoption sensitivity, identifying behavioral issues stemming from loss and attachment
Payment Plans and Discounts:
*10% discount ($864.00) if paid in full in advance
Two payments of $432.00 each, paid before the 1st and 7th sessions
Three payments of $320.00 each, paid before the 1st, 5th, and 9th sessions
Package #3 — Adoption Coaching Before Adoption with the Prepare/Enrich® Program:  $1016.00
Begin your twelve coaching sessions* with a pre-adoption version of the Prepare/Enrich® assessment. GIFT coaches are certified Prepare/Enrich® professionals offering this innovative assessment reflecting on important relationship issues specific to adoption.
Adoption considerations – examine a variety of important pre-adoption issues and your readiness and commitment to the adoption process.
Adoption Expectations – focus on how realistic and aware you and your partner are about the natural challenges faced throughout the adoption process.
Adoption Parenting — understand issues related to adopting and parenting a child while maintaining a healthy, happy couple relationship.
Prepare/Enrich on-line couple's assessment
Crisis Call — Calming the Waters:  $100.00
A GIFT coach is on call to speak with you and to assist you in determining what your next step is in a difficult situation.
**Sessions can be provided in person, via video conferencing, or by telephone.