Posts Tagged 'Connection'
Wednesday, August 29, 2018 @
01:08 PM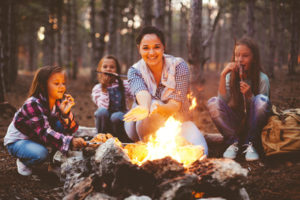 Last weekend I went camping with my son and his family. Something magical happens when we gather around a campfire, toast marshmallows, snack on S'mores and notice the star-studded sky arching overhead. Good times! It's a total break from the routine of our ordinary, very busy lives. We relax. Talk. And when silence falls, it feels welcome and comforting which is good for the spirit, good for the body and good for the mind too. We notice the sounds and smells and appreciate the beauty of our environment with a fresh intensity.
Of course, living in VERY tight quarters also challenges one's relationship skills. Everybody must choose to reset their needs for personal space and be intentional about finding ways to be helpful or at the very least, to stay out of other people's way. When it comes to food, what we brought is what you can have. Makes no sense to fuss for what's at home & not in the camper!
One maxim that serves well is, "Value the relationship more than being right." It's human nature to incline to a stance of personal "rightness." This often gets in the way of getting along, of operating from a "we" perspective instead of insisting on imposing an "I" perspective. Another Intentional relationship strategy is to focus on deliberately building memories, ones that last a lifetime and become stories that get repeated through the passing years: "Remember that time when PJ spotted the mermaids in the river?" (true!–only in Florida, LOL!) and "Remember when Nana's tube became untied and she started to float away down the river and she couldn't swim fast enough to get back?" (That really happened; fortunately, my son quickly retrieved me!)
During this upcoming Labor Day weekend, why not plan some family memory-making activity? Can't get away? Why not build a campfire in the backyard? Or, have a "camp out" in the house complete with a picnic meal and "tent." (Fitted sheets draped over the backs of chairs make an easy, temporary tent.) Use your imagination. Go on a night hike. Play flashlight tag. Notice the stars while simply enjoying being together. Be intentional about creating a memorable chapter in your family's history.
Share your ideas and let us know what you created as a family.
Wednesday, April 4, 2018 @
06:04 PM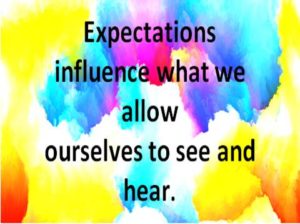 Our last few blogs have concentrated on ways to establish and nurture deep connection within our families. Now let's take the time to review our efforts and identify the changes that have resulted. (Notice I did not say "if" any change occurred; I presupposed that change happened which means I will be zealous in my effort to spot it.) Our presuppositions strongly influence what we allow our brains to see.
It takes determination and persistence to upend the status quo. When change does not come rapidly, it is easy for discouragement to overtake our intention. Too often surrender quickly follows. Our goal to build healthy, enduring, and dynamic bonds within our families is far too important to allow failure. How can we prevent that?
Since we know the slow pace of change often contributes to the abandonment of the effort to improve, let's address that. One important strategy is to ensure that every shift in behavior is noticed—even the tiniest advancement. Any change is worthy of notice. The first element of our working strategy is to amplify our noticing.
When we set the intention to be on the lookout for evidence of change, this "noticing" lens influences what we see, just like when we adjust a camera it frames the picture with an intended point of view. If we focus on the mountains, the flower-filled meadow in the foreground becomes blurred.
While it is important to keep our eyes on our big goal, remember to notice the incremental changes accomplished on the way. This helps us avoid discouragement, spurs appreciation for effort, and recognizes that change is a process that includes progress as well as occasional backsliding.
As always, we want to bring an attitude of neutral curiosity to the scrutiny of our progress. Once we notice, we want to find out why and how we succeeded. Let's find the aspects that encouraged progress towards our ultimate goal as well as those factors that distracted us or challenged us or actually were counterproductive. All the data is valuable.
At the risk of stating the obvious, we want to continue to do the things that advanced our goal and we want to eliminate any obstacles that got into our way.
Next, let's commit to another priority: acknowledge progress. This crediting process must include acknowledging ourselves as well as each family member. Sure, people may often brush off the compliments which we expressed.
The important thing is, they have been heard. Once heard they cannot be unheard. This might be judged a silly observation. But consider how often you replay dialogue between friends, family, and coworkers. Whether it's an argument, and intimate moment, or a laugh human beings love to replay our audio tapes. Let's commit to saying something that will warm their spirits when they replay it.
Updating our observations is important for another reason. It keeps us within the realm of reality. It also reminds us we don't want to operate from an all or nothing mindset which tricks us into believing unless everything changes, we've failed. Any change regardless of size has value. As long as we have breath, we have the opportunity to keep plugging away.
In addition to noticing with our eye, we must also see with our inner awareness. It will need updating as well. We must regularly update our inner templates of how we think of our children within our memory, our hearts and, our minds.
Otherwise, our familiar "box" that defines how our child or spouse behaves will blind us to the new person whom they have become.  When we continue to live as if nothing has changed, the newly-born change will wither and die.  Instead of thinking  Johnny never or Johnny always… pause to remember in recent weeks when he broke the pattern—once, maybe twice, or more. What we expect to see influences what we allow ourselves to see. We must not allow habituated thinking patterns to override emerging change. It is essential that we live in the realm of reality not in the realm of assumption, especially when those assumptions keep us boxed into old behaviors and identities. We must not imprison people in "boxes" from which we never release them.
Since noticing and updating serve such pivotal roles, how can we improve these skills?
When thinking about a family member, pause to ask ourselves: Is this thought based on who they were or who they are? Then consider how they also might benefit from updating their template of Who and How you are. Discuss this idea as a family and begin making it part of a regular practice of acknowledging one another.
Wednesday, February 21, 2018 @
04:02 PM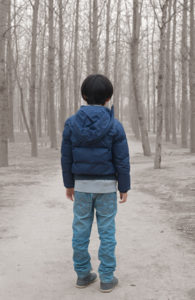 To be successful, parenting requires love–deep, abiding, patient, forgiving love. Yet, because of the responsibilities parenting includes, it is often the locus of conflict between parent and child, between needs and wants, between growing independence and parental inclination to keep kids close and safe. These dueling priorities can lead to dramatic confrontations, angry words, isolating silences and deep feelings of disconnect. Each side embraces a potent sense of righteous indignation and conviction of the other's faults, errors and unwillingness to listen and/or compromise.
Certainly, this explosive state of affairs is far from constant. Nonetheless, I'm betting conflict is familiar territory for us. We've all lived through the exhaustion, despair and, frustration. As intentional parents, however, we recognize that we must remain focused on our purpose–to build lifelong bonds as a family– and not be distracted by any temporary conflicts. Sometimes it takes a metaphorical wake up call to remind us of our priorities.
Last week's horrific shooting was one of those events. I'm not going to wade into the gun issues; although a vital conversation, lots of others are shining a light there. Instead, let us choose to learn something powerful for our families. I'm sure those families were just like us. They probably had their points of connection as well as differences. I'm also sure that they all believed that they had plenty of time ahead of them to work through their conflicts and come to a connected, respectful resolution … eventually.
But as we all know, for seventeen Stoneman Douglas families, time ran out. For kids huddled in hallways fearing for their lives, there will never be another hug, another argument, another apology, another resolution, another vacation. All that remains is the memory of whatever final words or texts they shared as well as all the things they wished they could say but now remain forever unspoken. In their final moments, kids recognized what was really valuable to them: their families. Horrified parents who waited in fear for news of their children's fate scrambled to reach them, prayed for their safe return and then wept as they learned the worst had happened.
Stay focused on the opportunity as intentional families to wake up, to step out of the quicksand of frustration and failed expectations regarding kids behavior and disconnect those negative emotions from the central focus of our mindset. It is so easy for us as parents to crumble under the weight of the arguing, of watching kids break family values, of kids pushing up against boundaries–all that is exhausting and distracts us from "seeing" that we do really care about one another.
Yes, it is important for us to strive to change or improve what is not working. BUT,  we cannot afford to overlook what is working. Take time to acknowledge it. Give it the attention and appreciation it merits. Kids and relationships flourish under the sunlight of attention. It is through those parts of the relationship that are working and connected that more good things come.
As the country struggles to find ways to keep our schools and communities safe, we all agree that "somebody should do something." In fact, each and every one of us can do something; it does have to be grand or even part of a larger movement. We can start where we care the most. Today. Tonight. Reduce the negative energy in our own families in our own work relationships and friendships. Nurture feelings of belonging. It is a fundamental human need.
For us, there is still time. Why not make the most of it? Please consider this challenge: