Crustaceans and reptiles shed their outer covering when they have outgrown their limitations. Their discarded husks tangibly announce that they have expanded in some way, become different from whom they previously were. They have broken free of the constraints imposed by their former exteriors. In a small way, this gives them an advantage over people.
Personal growth in human beings, however, is less publicly obvious. Before they can be visibly observed, changes must be on a scale large enough and distinct enough from old habits. Yet even then, behavioral changes frequently go unnoticed, unacknowledged and unprocessed. People tend not to update their "relationship software" and instead tend to rely on the presumption that old patterns will continue to play out, unchanged and as immutable as if carved in stone. Parents, as well as kids, tend to default to assume that people will do and be as they have "always" done and been.
Change never happens easily and often unfolds in small increments, not in dramatic transformations. Yet these tiny steps can add up to significant differences. Every step is important, and almost inevitably requires a measure of awareness, calm, courage, intention, and commitment for even the smallest improvement to occur.
It takes time for these changes to become engrained. The pressure to return to old habits is strong, especially in moments of high emotion and/or conflict. Parents and children can find themselves caught in a maelstrom that causes them to behave in accordance to their old patterns. This "boxes" all parties into repeating a well-rehearsed "dance," one which they all would benefit from altering.
On the other hand, if all parties take the time to notice, encourage and. "accept" the personal growth changes of others, their relationships dance will change. Even if it is not necessarily significantly better, at the very least, it will be different.
During this summer break from school, most families find themselves spending more time together. How can you enhance these moments? Why not set an intention to update the mental templates you hold for each of your children? Make the time to really listen to them.
Pause to observe them as they are and not simply as you think they are.
Encourage the positive changes. (I noticed that you helped Jim complete his chores; that was really kind.)
Recognize these behavioral shifts as steps in their progress to adulthood.
Value each tiny step forward; change is a fragile thing that needs nurturing and encouragement.
Update your mental image to incorporate their efforts.
Take time to consider what personal changes you wish to effect within yourself. As you act on those intentions, not your own small personal steps to progress. Help your kids to see both your effort and your results. But don't trust in their ability to mind read or to attend to your efforts. Discuss your intentions.
(I'm working on listening better before I say "No."
Or
"I find it hard to be patient in the morning when I'm trying to get out to work; I hope you can feel the difference."
This strategy accomplishes several things. First, it alerts them to your intentions. Second, it places your actions within their field of vision. Third, it puts pressure on you to follow through because your goal has been publicly declared. Fourth, it sets a model which they can follow.
Use your own struggles to attune you to your children's challenges in creating change within themselves. (It's never as easy as it looks to an observer.) Help your kids to see that they are changing, that you are noticing their changes, and that you are updating your mental image of them. ( I see you are really working hard to ____. It's nice to see you find something worth investing so much of yourself in.)
Share this blog:
Check out these Adoption-attuned resources!
Learn how the coaches at GIFT Family Services can help you and your family navigate your adoption journey. We've faced our share of family challenges and crises, ridden the metaphorical rollercoaster, and our families have not only survived; they have thrived. We offer experience, neutrality, and understanding.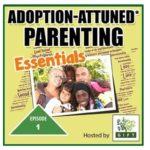 Listen to our podcasts on Adoption-attuned Parenting.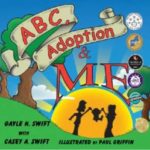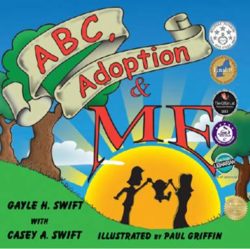 Read these Adoption-attuned book reviews by GIFT coach, Gayle H. Swift.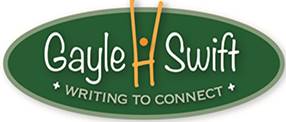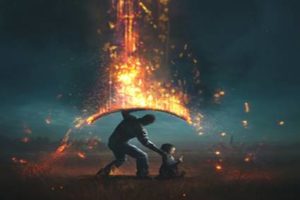 My husband had the admirable ability to remain calm in the face of upheaval and chaos. As a person strongly influenced by emotions and with a deep need for "safety", his equanimity was like my life raft in a storm. Ironically, this same "unflappableness" occasionally also drove me crazy.
But sometimes when I felt like our world was on fire, his equanimity felt like blindness—or idiocy—like an utter denial of the flames that were about to consume our lives. Instead of comfort, I felt that my perspective of what was happening was being ignored, dismissed, minimized, and denied. Although I craved his reassurance, in these moments, I needed to know that he saw what I saw, felt what I felt, and recognized its scale and power. Until I had that reassurance, his composure felt foolhardy. I felt angry and even more afraid. First, I wanted--needed--validation of my fears then I could trust in his ability to support, partner, and protect us.
I wonder if our children sometimes experience a similar emotional paradox around the grief, loss and identity issues that undergird adoption. Yes, they truly need our love, and they want to reciprocate, to belong and yet … There is a genuine flip side. They also wrestle with all the messiness that comes with the fracture from their first family. Regardless of any benefits which accrue to them, their losses co-exist. Too often blinded by our own perspective we need to ensure that everything within our families is all right. The world, even we parents become inured to this pain.
Do our kids share the invalidated, unsettled feelings I described when my husband's calm seemed dissonant to our circumstances?
I suspect so.
My own experience tells me that until we acknowledge that we see the "flames," any comfort we offer will come across as tone deaf, inappropriate, absurd, dangerous, and stupid. Firefighters know that a hot spot ignored quickly become a conflagration. Denial endangers us. It is not our friend. Action is.  We can become the shield which keeps them safe. We accomplish this by facing what is at hand and acknowledging adoption complexity. We must talk about it. Validate it. Mitigate it. In that context of truth, we can connect with our children's reality with grace, love, and empathy and it will be grounded in reality.
Such authenticity may be difficult—even painful—but it is essential. Otherwise, our relationships devolve into role play with each of us acting our character's assigned part. Our kids deserve so much more. We have the power to create relationships built on truth, respect, and compassion. Our children will benefit immensely from this choice. In fact, our entire families will.
Deal with the proverbial elephant in the room before everything spontaneously combusts.
Check out these additional Adoption-attuned resources!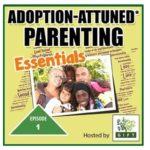 Listen to our podcasts on Adoption-attuned Parenting.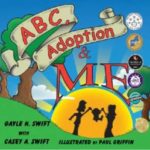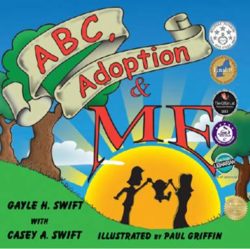 Read these book reviews  by GIFT coach, Gayle H. Swift. They are written with an Adoption-attuned perspective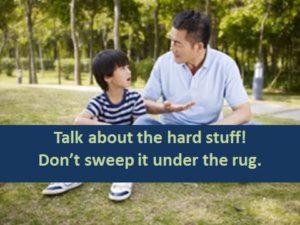 In our two previous blogs, we focused on the role of the family adoption library as a way to facilitate important yet perhaps difficult conversations about adoption complexity. Books are one of many tools parents can draw upon to help them. The most salient point in these blogs was this: Hold the conversations and have them with enough frequency that everyone becomes comfortable with the topic.
Today I read a blog written by a seventeen-year-old adoptee. The post appeared on DearAdoption.com which "is a platform for Adoptees promoting authenticity and educating others by sharing a vast array of experiences as lived by those most affected by adoption." The author wrote about his personal adoption experience. He affirmed that he loved his parents, felt connected to them etc. But...
And this is the "gold nugget" in his post: on the inside, he'd been struggling for years. Struggling to understand his ambivalent feelings, struggling to parse his gains and losses, struggling to protect his parents from his worry, struggling to fulfill his "obligation" not to upset them because it could be perceived as ungrateful.
That's a lot for a youngster to handle without support. It is tragic that the parents whom he describes as loving him deeply have somehow missed the opportunity to walk with him through his struggles. It would appear that they have not succeeded in creating that open atmosphere of trusts, acceptance, and empathy that would reassure their son that they are capable of hearing not everything is perfect regarding his adoption.
Intentional parents create a safe & inviting space where difficult topics can be discussed. This level of communication provides a safety net so kids don't believe they must hide or deny their thoughts and feelings or that they must struggle without parental support & guidance.
What have you done in your own family to build this sense of conversational security and openness with your children? What else might you do to further reassure them? How might you raise the issue of "withholding information" or "protecting parents from hard truths" directly? How would your family benefit from this type of intentional conversation?
https://wp.me/p4r2GC-1Z7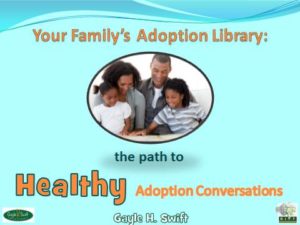 If parents--consciously or unconsciously--telegraph to their kids that talking about adoption distresses parents, kids will stuff their fears and worries and will then struggle to handle adoption complexity on their own and without the "guardrail" of parental support. Intentional parents know their children need parental support to figure out how to braid together a healthy, cohesive identity that respects all of their parts. Books serve as an immensely valuable tool for helping families address adoption complexity. A loving parent's lap offers the perfect, safe place to share a book that helps them talk about this significant part of their family. They benefit both parent and child in powerful ways. Here are the top six ways:
1. Because you built your family through adoption, you have some additional adoption-connected parenting tasks. When you adopted, you obligated yourself to become the best parent possible. This means you must educate yourself on how adoption adds additional layers or responsibility and challenge to your parental role, to family dynamics, and to be envoys for your children. To fulfill those tasks, you need help identifying and performing them well. Books provide insight, strategies, and encouragement. They introduce new ideas which parents can consider and they can reveal issues which parents may not even realize exist or need to be handled.
2. Your children also have "inherited" adoption-related tasks which they must handle to ensure they grow into their best version of themselves. Books offer a safe chance to explore the topic. They create a chance to ask questions that reveal a child's beliefs and fears about adoption. Parents can then address them and allay their children's fears.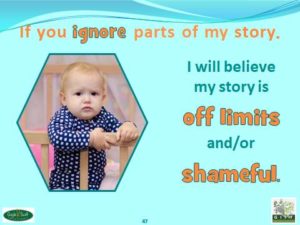 3. It is not easy to find the "right" time to talk about the challenges, questions, and conflicts that adoption creates. Books create non-threatening ways of asking questions, exploring solutions, and describing complex emotions. They offer models of possibilities and a chance to imagine how potential tactics might work. Families can discuss the strategies and decisions which the characters chose, how effectively they worked, and the likelihood that it might work for other families (including one's own.)
4. An accessible, well-stocked adoption bookshelf sends a message: that adoption is a safe and welcome topic. It telegraphs to children that parents are comfortable discussing adoption, that they can handle the conversation, and that they believe it is something they want to discuss as a family.
5. Children can pick a book off the shelf when they feel the urge or need to talk about adoption. It's easier for them to hand a book to a parent that to open a conversation with a "Mom, we need to talk..."
6. Books help parents and children feel less isolated, less different. They help families feel like part of a tribe of other families facing the same situations. This helps reduce the feeling of being different and encourages a sense of shared community.
For specific book suggestions, check out our list here. Be sure to consult, GIFT coach, Gayle Swift's blog, "Writing to Connect" which reviews "general" books that are not intended to be about adoption. She evaluates them through an adoption-attuned lens that identifies ways of raising important adoption conversations in a natural, relaxed way.
Next week we will explore: Five Reasons Your Family Adoption Library Can't Handle Everything.
https://wp.me/p4r2GC-1Ym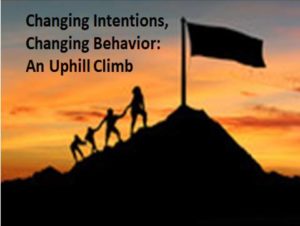 Last week we challenged you to set time aside to have deeply connected and vulnerable conversations with the people you love. We titled it "Before It Is Too Late."  Our intent was to encourage some positive change regarding the mood of negativity, anger and, violence in America. We believe we must focus on connection as a prime priority.
A loving relationship is the soil from which our family bonds grow. We plant the seeds of trust, caring, forgiveness and, acceptance. The growth process takes time and attentive nurturing.
So ... back to last week's challenge. Did you actually make time to have the conversation in which you told them you love them? How many times did you do? if not, what distractions, habits and behavioral patterns got in your way? Pause for a moment to listen to your inner dialogue as you considered the previous questions. How "accountable" were you? What rationale (excuses?) did you invoke to justify not taking the time for the challenge?
Step back. Now ask yourself, if a spouse, friend, coworker or, child used similar reasons for not following through on a Big Intention would you call "baloney" on them? Would you think it but not share the thought?
Now imagine yourself as the "listener" hearing your reasons for not acting on your intention. Do the words ring true? Great. How can you overcome those obstacles to create a different outcome this week? What are you willing to do to make sure you make the time to connect? What reminders might serve your goal?
If you judged your "reasons" as insufficient, are you ready to move beyond these distractions, obstacles or, excuses? What will you have to think, do and say differently?
Intimacy requires us to be vulnerable with one another which means it leaves us open to being hurt. Risk it. Start the conversation. Lead by example and speak from your heart. Reciprocity may not come but the words will have been heard. Even if the message didn't take root immediately, repeat the process until it does. When family members do respond, listen, totally, with heart and mind. That is a daring act of love which transforms, hearts, lives and, worlds. This is how we attune and it is through this attunement that we interact in ways that benefit the entire family.
The time for these conversations is now. #LoveRadically