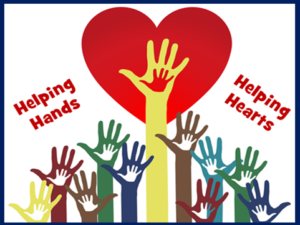 Teaching our deeply-held values to our children is one of our most important parental tasks. It is a truism that our children learn more from our actions than our words. But children often remain oblivious to the values-based thinking that governs our actions. Instead, they hold their observations under an umbrella of that's what parents do. They rarely ponder the reason which might have driven our decisions. In fact, they are often convinced that we decide out of meanness, spite or a general desire to make their lives miserable!
To ensure that kids get the lesson behind every choice we make, we must make the thoughts and choices visible to them and share our reasons for doing these things. Even if we feel silly or self-conscious, let's choose to do it anyway. Imparting our values is too important to leave to chance or the wavering attention of children. Here are just a few examples:
We visited Tom in the hospital because he's our friend and we wanted him to know we care about him and value his friendship.
We're attending this community fundraiser because we believe in their efforts to help provide food for people in need.
I'm taking this class because I always wanted to learn….
I'm working on behalf of this candidate because I think he/she will serve us well.
I recycle because it is good for the environment so you can grow up in a clean world.
Even if you get the biggest eye rolls, not only will they have seen your actions, they will understand the reasons that motivated you. Over the stretch of time, they will begin to observe a pattern of behaviors and choices that will serve as a template of values in action that they can follow.
I celebrated my birthday this month and my son gave me a pair of earrings, long dangly ones, exactly what I like. But what made them reallyspecial was they bore this tag: "100% Socially Reinvested to Transform the Lives of Women. One Bead. One Hope." I took note of the tag line and my son said, "Yeah, well… I know you go for that kind of stuff."
This tickled me because I do try to shop at businesses that make a difference. And my son noticed.
Perhaps our kids will embrace the same values or causes that we hold dear. Perhaps not. But if we allow them to become aware of how we live a values-based life, they will recognize the importance of values as our guiding compass.
One of our family values is "to be a contribution." As I try to teach this value to my little grandson, I talk about how important it is to be a helper. He now understands that we value helpfulness. Yet he has not fully learned the many ways one can be helpful. Our job is to teach them how to be helpful:
Thank you for getting your plate out of the cabinet, that was helpful.
Thank you for getting my water shoes out of my closet. You are a helper!
It is also important and effective to point out the ways in which we help them. This further expands the ways in which helpfulness occurs and it increases their awareness and appreciation for the ways we help them. This in turn highlights the warm feelings which we/they experience when someone helps them. A win/win for all of us!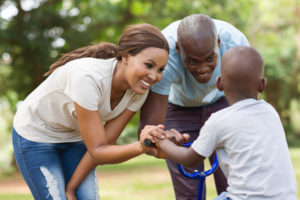 I found the toy car you lost and I put it on your shelf. I feel happy when I help you.
I fixed your bicycle tire; you can ride it again. I enjoy watching you ride it.
Another benefit of intentionally making our values visible is that it brings them to consciousness. We automatically become more aware of them andwhen we succeed or fail to live them well. Our actions become more aligned with our intentions and our children become more immersed in our values.
Choose one core value to focus on this week. How will you exemplify it? How will your children be able to experience it? How will you help them to live it within their own actions?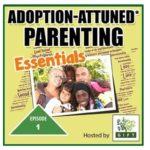 Listen to our podcasts on Adoption-attuned Parenting.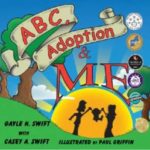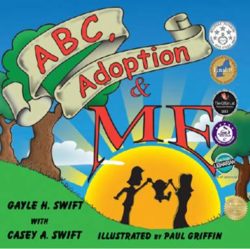 Read these book reviews by GIFT coach, Gayle H. Swift. They are written with an Adoption-attuned perspective.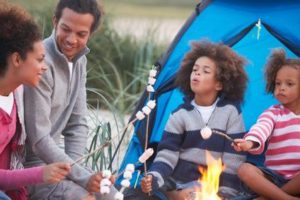 As adherents of Adoption-attunement, we believe that having fun together as a family is an integral factor in building successful connection and attachment. It is far too easy to get hyper-focused on the education and discipline aspect of parenting and to lose sight of the priority fun needs to serve. Summer offers a perfect time for reprioritizing our focus.
How can we best bring joy into our daily family life? Get outdoors! We all know that spending time in nature benefits us in both body and spirit. Children crave being outside curling their bare toes in the sand, digging in the mud, climbing trees and running with the sheer pleasure of being alive.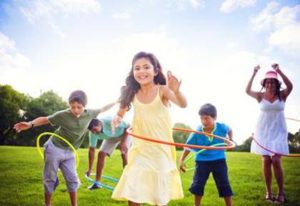 If ultra-high temperatures dissuade you from getting out, why not try some twilight of after-dark activities? Remember the delight of catching fireflies? Here are just a few ideas:
Spread a blanket and admire the stars.
Have a picnic supper.
Set out a dessert bar and indulge. Let kids pile on the ingredients. (Resume healthier eating on the next day.)
Make s'mores, play squirt gun or flashlight tag.
Take a night-hike around the neighborhood.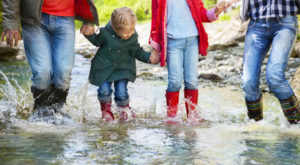 Dig deep into your own childhood memories and rediscover the simple activities you loved to share with your family and then update them for your own kids.
Please share your ideas and family traditions so we can all have more fun being family.
https://wp.me/p4r2GC-20E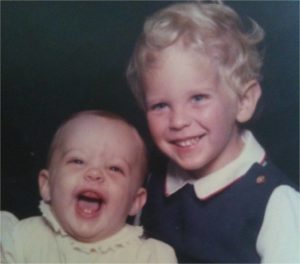 Last weekend my son turned thirty-three.* (He's grown a fair bit since this photo was taken!) We marked the day with the usual festivities including ice cream cake, candles to blow out, voices raised in off-key song. Sounds pretty typical but it was far from routine. Around the table sat his wife, his young son, his sister and her husband and myself and... his birth mother, her mom, and her sister. All the people he loved most in the world were there. Adoption had brought us together. Love gathered us as one to celebrate and be a part of his life. He was visibly moved by the fact that we were all present.
We, the members of both his birth family and his adoptive family joined to be his FAMILY and together we love our son. This love for him motivates us to welcome and value one another. We do not ask him to choose which family is "real." Nor do we demand loyalty to one and not the other. He needs us all. He values us all. Because of that truth, we all value one another.
His adoption which occurred in the 1980s was originally "closed" until he reached nineteen. Because my son is an adult, admittedly, this is easier. Fewer fears undermine our commitment to being "open." Even at the time that his mom first reached out to him, his Dad and I recognized how important these relationships were to our son, to his happiness and to his mental as well as physical health. As parents who loved our son deeply, we grabbed the opportunity to embrace this healing reconnection with his birth mother. We have never regretted it. Over the years we have built a comfortable, welcoming relationship and we all have benefitted.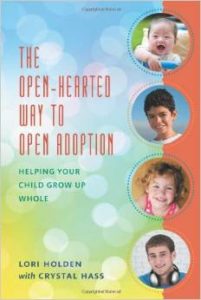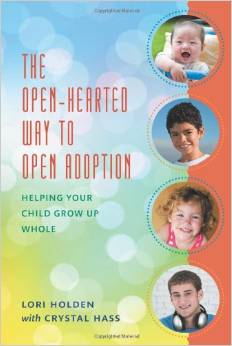 Here are a few questions to consider regarding your own family. (I encourage you to read Lori Holden's landmark book, The Open-hearted Way to Open Adoption: Helping Your Child Grow Up Whole. If you want to know more about this wonderful book, we have reviewed it in the Suggested Reading List tab on this website.)
How might your family benefit from more openness?
Who will benefit the most?
What fears come up and how do you resolve them?
What boundaries might serve you?
How can you lay the groundwork for the relationships to evolve over time?
How will you prepare your child?
*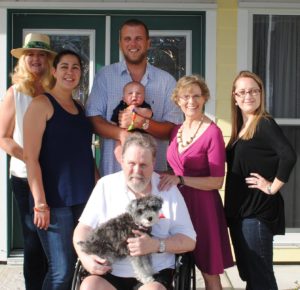 After a very lengthy and debilitating illness, my husband died in December. During these difficult eight years, we lived with Intention. We resolved not to allow the future to spoil our present and decided how we wanted to spend his remaining time together. This meant not living through a lens of sadness or anger but with a commitment to building a legacy that survived his death. We knew that our greatest treasure as a family lay in shared memories and strong relationships not in accumulations of stuff.
How does this relate to Adoption-attuned Parenting*? The most important things we can give our children is to grow  deep, mutual attachment that is built on a fundamental understanding of the unique demands that adoption imposes on an entire family. These are the ties that bind us together as a family. Such bonds spring from love, encouragement, self-reliance, confidence and, the ability to integrate all aspects of themselves—birth and adoptive. It may be tempting to give our kids lots of stuff. A certain base level is essential. Excess is not. Over-indulgence can be damaging and counter-productive. Stuff cannot substitute for connection. (When we devolve into materialism, it's a good idea to pause and examine what is driving our choices. How well does the strategy accomplish our goal? What alternatives could be more effective?)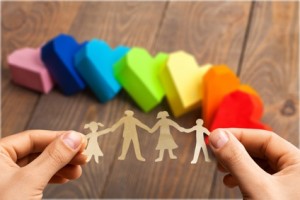 Still, we live in a material world and amassing things is inevitable. They deliver beauty, convenience, comfort and, entertainment. Our things reflect our personalities and priorities. They create a footprint of who we were and what we valued. When we are gone, our things remain for others to sort through. One of the most difficult tasks I have tackled in the past four months has been sorting through my husband's possessions and deciding which to save, donate, pass on to the children or, toss. The hardest disposition decisions involve the things that evoke memory and emotions.
Each item holds both a practical value and an emotional one. Many have no intrinsic value yet my family considers them treasures (letters, notes, photos, a collection of plastic bugs … yes, not a typo ... a collection that he delighted in hiding in hilarious places. He loved a good joke.) Others have some monetary value but are perceived as junk to us. Ironically, these often are items which he truly treasured (plastic trading tokens, obsolete paper scrip, etc.)
The bottom line: after taking dozens of boxes and bags to Goodwill, the curb, I have been profoundly reminded that the real value of things lies in how they connect us to one another. Everything else is secondary, something that fits in a trash bag, disposable.
How are you investing in your relationships each day? What is the most effective way to connect with each of your family members individually? How do you nurture connection as a family? How are you encouraging family members to think deeply and individually tailor their interactions with family members? How are you teaching Intentionality to your children?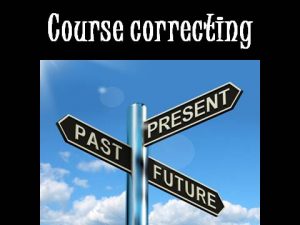 Last month we focused on accumulating information to underpin some intentional change-making. Today's tips can help you implement change even if you didn't participate in last month's series. (It's not too late to follow the exercise outlined in the series, define a goal, implement your resolve and begin. ) We ended the series with a final question: What will be your first action step in response to this exercise ?
Let's stipulate that your first criteria was tuning into your Core Values. What principles determined which step you decided to take first? Some folks choose the change they think will bring about the greatest shift. Others  select the one that connects with their heart most deeply. Some people elect to begin with one, small step to which they believe they can and will commit. (That's an important distinction: ability versus intention and follow through.) And some will choose based on the change they expect will get the best "buy in" from their entire family.
All are good options; the essential thing is simply to take the first step.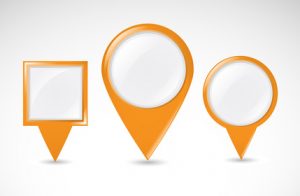 Tip Number 1: Choose an intentional frame for your selected change. How we view change can also affect our response to it. Pause and seriously consider what metaphor comes to mind when you consider creating changes in your family dynamics. Does it feel like jumping off a cliff? Climbing a mountain? Herding cats? Paragliding over the Pacific? Setting humor aside, one can easily see that viewing change through a lens colors the way we experience it--with dread, enthusiasm or fear--or a combination of similar emotions.
Tip Number 2: Remember that change takes time. Allow yourself and your family time to find their new footing and for a new balance point to emerge. Imagine for a moment a large jar stuffed with several balloons. Whenever one balloon is squished, shaken or moved, all of the other balloons will reflect that motion in some way.  Similarly, whenever one person in a family changes in behavior or attitude, every family member responds. Some will welcome the change. Others will feel threatened, frustrated, annoyed or resistant.
Tip Number 3: The only person whom we can compel to change is ourselves. We can invite, persuade and encourage change in others but the decision remains theirs. Even when no one else embraces the suggested change, it is still possible to make a difference in the family dynamic. Merely by focusing on one's own change process, a shift will occur. Because we behave differently, others will receive different "input." Consider this example. Decide to remain neutral when  a teen vents and uses deliberately provocative speech. You're not my real mother and I hate you! 
The most typical parental response tends to be anchored in hurt feelings which then lead to angry words, righteous indignation and "consequences." While those reactions are understandable, they tend to inflame the situation and to give power to those words. This increases the likelihood that the child will use them again because they succeeded in unloading their pain and anger onto the parent. By not reacting, the inflammatory words lose their power. Thus, it is less likely to be the "go to" phrase they'll use in the future.
Something even more powerful can happen however, when parents don't bite the bait and instead listen and then respond with genuine empathy. You must feel very angry. Usually the child will respond with still-angry words. However, instead of arguing about "realness" the focus becomes a validation of the child's feelings. Things tend to de-escalate. Later, when emotions have settled mother can address the disrespect.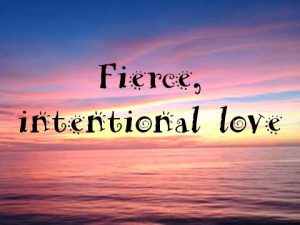 Tip Number 4: Value the relationship more than "being right." Parenting, especially adoptive parenting demands a fierce, intentional love. Because of adoption's inherent duality--the coexistence of gain and loss, grief and joy--both parent and child have emotional raw points that can trigger one another. When we are in emotional meltdown, like the scenario described in Tip 3, we must remind ourselves of that soul-deep yearning that propelled us to adopt. Remember the impassioned promises we made, if only we could be lucky enough for this child to join our family. We can use that resonant memory to refocus us on how much we value the relationship. Preserving that attachment is far more important than winning an argument at that moment. We are building families for a lifetime. That is the greater victory!
Tip Number 5: We must set aside the traditional parental templates. Most people learned how to parent by being parented. They use that experience as an unconscious template to guide them. But, unless we ourselves were raised in an adoptive family, we have no template for how to deal with this adoption complexity. We cannot default to autopilot (parenting like we were parented in our own families.)  to handle the unique needs and circumstances that adoption imposes  on families. We have no learned experience to tell us how to relate with  members of birth families, and overlapping roles. We find ourselves building the blueprint as we go along. Using threads of love, commitment, mutual respect and empathy, we weave a tightly knit family. How does being an Adoption-attuned Parent* benefits your family? When Intentionality, Adoption-attunement and fierce love, work hand in hand, what amazing things result?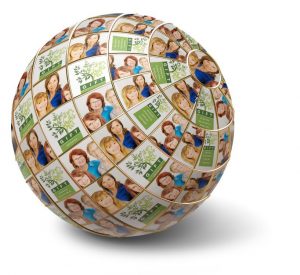 Bonus! Tip Number 6: Consider partnering with an adoption coach. How might your family benefit from working with an adoption coach? What would it be like to work with a coach whose focus was your family, your goals, your needs? Imagine having the guidance of a professional who is also an adoptive parent, who will  listen to you without judgement. How can this common bond help you achieve your dreams for your family?