On Friday my three-and-a-half-year-old grandson begins "school" for the first time. Toddlerhood will give way to childhood. My heart clutches a bit at the thought of losing the joy of spending our days together. I have cared for him since he was only a few months old and it has been a lovely experience for me. His presence brought a counterpoint of joy even as our family walked the long, sad journey of my husband's slow decline from Lewy Body Dementia. Seeing life through the eyes of a child reminded us of the miracle in the ordinary, the often overlooked magic in the mundane.
Spending time in the company of older folks has helped PJ develop empathy and an awareness of human fragility. Many of his first steps were taken while pushing delightedly against Grampa's wheelchair. While PJ gradually learned to feed himself, to walk, to talk, and become increasingly self-reliant, he watched a reverse progression as George needed more and more assistance, and finally became completely dependent on others. The yin/yang of the Circle of Life…
The days on the calendar flip inexorably to PJ's Big Day. Friday aptly marks the duality that typifies January. Endings transition into beginnings. Days free from fixed schedules will end; the rhythm of our lives will now be governed by the school calendar. Structure will replace spontaneity. New friendships will be forged, new activities explored, new skills acquired. While I may shed a bittersweet tear or two, I recognize that "To every thing there is a season and a time to every purpose under heaven." (Ecclesiastes 3:1)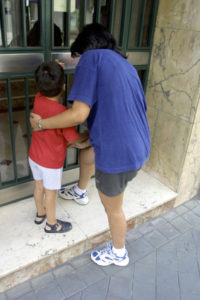 As we release the familiar, we embrace the possibilities of the unknown. PJ bubbles with anticipation and he's counting the days until he goes to school. Some idealized expectations have already been clarified: Mommy will drive him. School bus rides remain a future experience.
Since PJ is not an adoptee, how does this moment from our lives shed light on the adoptive parenting experience?
It has been enlightening to observe the differences between PJ's reactions and my own children's childhood responses to transitions and breaks in routines. The unsteadying trauma of relinquishment via adoption sensitized them to change, to unpredictability and to the unknown. When my son started pre-school, the staff had to peel his tiny fingers from my arms so I could leave. I would stand behind the fence with silent tears staining my face, steeling myself against the urge to re-enter and scoop him up in my arms. Instead, I adhered to conventional wisdom and waited for him to "tough it out." I held my ground and listened while his teacher calmed his fears and he happily joined his peers. Just as they had reassured me, it did not take long. He quickly began playing with the other children. And yet ... the experience felt deeply painful for both of us.
How had I persuaded myself to ignore my intuition that his anxiety ran deeper than typical toddler separation anxiety? Why had I succumbed to the pressure to follow the parenting norms instead of that ache in my gut that sensed somehow this was different, that additional adoption-connected factors demanded a different response. Sometimes it is difficult to question conventional wisdom, to break with norms and to carve a new approach. Just as much as children yearn to fit in, parents want to be seen as competent and accepted by their fellow parents.
Now that I know so much more about adoption complexity, I cringe and regret our eagerness to rush him from the security of being home with mom. But adoption-attunement and adoption fallout were concepts I had yet to discover or consider. Sadly, I had no awareness that his meltdown was probably being triggered by loss and abandonment issues. At the time, I thought I was providing him with much needed socializing and opportunities to grow his independence and self-confidence. With hindsight, I can recognize that it triggered his fear of separation and abandonment. Obviously, I cannot change the past. However, I can share the insights that emerged from our parenting years to help today's adoptive parents to prevent avoidable trauma. Yes, we want our children to become independent; we also want them to feel securely rooted before they stretch their wings and fly.
This is why adoption-attuned sensitivity is so vital. Armed with knowledge, we can support our children better. We have the benefit of awareness and understanding that adopted children have been shaped by the hard realities of adoption and how they are predisposed to triggers, transitions, rejection, etc. Through the grace of Intentional Parenting, instead of ignorance or invalidation, we can knowledgeably meet our children's needs and prepare them for independence in a way that respects their unique circumstances. Roots and Wings...
Through the grace of Intentional Parenting, we can knowledgeably meet our children's needs and prepare them for independence in a way that respects their unique circumstances.
How will Adoption-attuned Intentional Parenting help make you a better parent in 2019?
Visit https://fulltimetired.com/roundup/ to vote.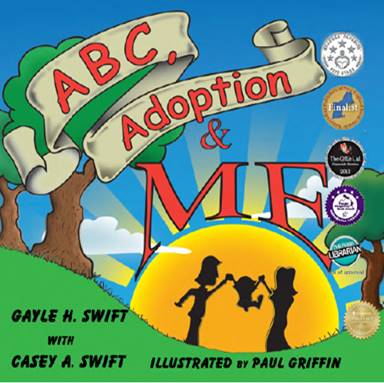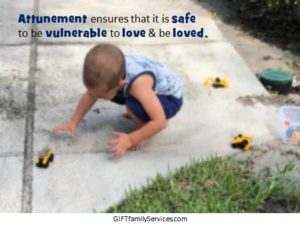 Readers of this blog know that I care for my three-year-old grandson's three days a week. This is both a privilege and a joy. Trained as a teacher and honed by adoptive parenthood, I am also fascinated at the difference between parenting children with trauma histories and parenting this little cherub who has known only consistency, stability and love from all the adults in his life. His sense of trust has never been broken and he, therefore, views life through a lens of secure trust. He believes the world is safe and welcoming. He knows that adults are safe, reliable, supportive, encouraging, and loving. Attunement has repeatedly provided him successful "serve and return" relationship reciprocity that nurtures secure attachment.
I observe a palpable difference between his life experience and that of my own children and others who had experienced trauma, had authentic reason to be vigilant and sceptical about the world. They knew from direct experience that it could be upended suddenly, that everyone and everything familiar can disappear in a flash. They wanted to inhabit a world that was steady, safe, reliable, consistent, secure, and managed by trustworthy adults.
Trauma histories have an impact on children's worldview and influence their mental and physical health. This does not mean that children with trauma histories are doomed; They simply need parents and caretakers who understand the need for attunement, patience, presence, empathy, consistency, and therapeutic parenting. Remember, their life experience created a "blueprint that was imprinted by terror." From the very understandable logic built on their personal history, learning to trust, DARING to trust is an act of incredible bravery.[1]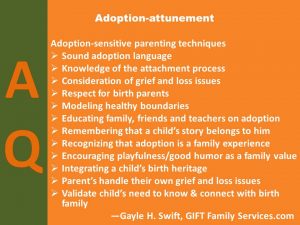 A foundational principle of GIFT Family Services' approach to parenting is Adoption-attunement. AQ incorporates a level of intentionality and understanding that significantly benefits adopted children and their families. It is a concept about which we have written frequently. Our choice of "Attunement"--with a capital "A"--reflects a deep awareness of the powerful way attunement operates in human beings. Famed neurobiologist, Dr. Dan Siegel asserts that "Attunement is not a luxury; it is a requirement of the individual to survive and thrive." [2]
Dr. Steven Porges further clarifies that attunement builds a context of safety that frees people to "love without fear." As Intentional parents we most certainly want our children to feel safe and secure enough to "love without fear", [3] to feel safe enough to open themselves to the joy and vulnerability of connection.  My grandson demonstrates this ease in his habit of occasionally pausing in the middle of his play to spontaneously plop himself in my lap and announce, "I need a hug."
Cue the moist eyes. Obviously, I melt and hug him with joy and deep love. Every time he does this I think, Wouldn't it be wonderful if we felt confident and secure enough in all our relationships to let people know we need a moment of connection and affection? This only occurs in a context of profound trust because it exposes both one's own raw need, it makes one vulnerable to rejection and to the other person's taking advantage of their invitation to respond to our expressed need. Those who know us best, who know our trigger points and sore points, who know our fears and worries have the potential to use them against us. That is why the degree of trust for this level of intimacy is huge and rare.
How many times have you experienced the need for a hug or an empathic ear? How often did you feel secure enough to act on that need and request connection with another persona? What enabled you to muster the courage?
On the other hand, if you stifled the need, and stoically stuffed your emotional needs, what prevented you? How did this emotional shutdown feel?
How are we building this level of trust within our families? With our partners? How are we modeling the willingness to be vulnerable as well as the careful way we respond to such overtures to connection as the sacred trust they actually represent? Trust, connection and attunement are fragile and take time to build. They are also easily damaged, so we must marshal great vigilance and commitment to attunement--especially that specialized level of adoption-attunement which understands the complexity of factors that adoption imposes on families built by adoption.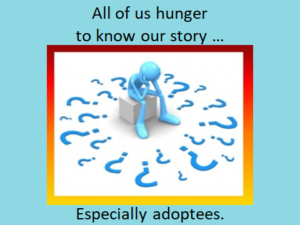 During the previous two weeks, we focused on building relationships by intentionally scheduling conversations with the sole purpose of speaking the deep feelings in our hearts. Instead of relying on the assumption that our families "know" how we feel about them, we committed to speaking those feelings aloud.
This week let's take a different angle on relationship building. We challenge you to stroll down Adoption Lane with one twist: Answer 7 "trigger" questions from "curious" (rude) people as if YOU were an adoptee. Consider only one question per day. Sit with the question; Do not give an autoresponse reply. Really think about it throughout the day. Determine how fully you can answer each one. What is known/unknown? What is knowable/unknowable?
Answer "trigger" questions as if YOU were an adoptee. Consider only one question per day. Sit with the question; Do not give an autoresponse reply. Really think about it throughout the day. Determine how fully you can answer each one. What is known/unknown? What is knowable/unknowable?
What kind of parental support would you want? What might you be tempted to conceal from your folks? Determine what else would you need to now. What else would you want to know? What else would you fear to know? What would you want your parents to know about your attempt to reply to the "trigger" questions?
What kind of parental support would you want? What might you be tempted to conceal from your folks? What would you want your parents to know about your attempt to reply to the "trigger" questions? What would tempt you to hide your struggle?
What will you do with the insight you gain through this exercise? What actions will you take? What conversations will you initiate? How did this exercise deepen your understanding of your child's need for information and empathy?
Daily Question
Day One: A friend tells you her mom has been diagnosed with breast cancer. Her grandmother died of breast cancer at age fifty. You're sixteen and were adopted after being abandoned as a newborn. What is your response to her? Within yourself? How does it make you feel about yourself?
Day Two: A new teammate asked if you have any brothers and sisters. In your adoptive family, you are an only child.
Day Three
 A "friend" comments that you 
look
enough like your boyfriend that you could be brother and sister. How do you reply? How does it make you feel?
Day Four: You were adopted internationally. During a discussion about immigration policy in your Civics, someone asks, "What are you?"
Day Five: An acquaintance asks how you would know if you might be dating a relative.
Day Six: 
 Your Health class teacher assigned your class their turn 
with the "Robot Baby." (A mechanical doll that simulates the behavior of an infant
. Students are graded on the quality of parental care they deliver over an entire weekend.)  A classmate asks what you know 
about
 your birth parents and why they didn't want you.
Day Seven:  Your adoptive parents and your brothers (their biological children) are all exceptionally tall. You barely reach five feet. You are their only daughter. You overhear someone "joke" to your parents about how they had to "resort" to adoption to get a girl. How do you feel? What do you say?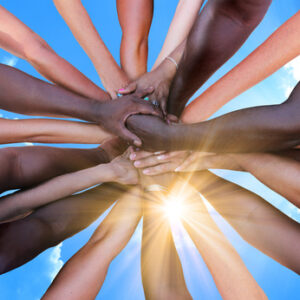 In the United States over 100,000 children in foster care need permanent families. Their most earnest Christmas wish is to receive a family who wants to welcome them into their hearts and homes and love them for a lifetime. There is no good reason that a child should have to languish alone, without the support of a loving, safe, permanent family. It is a tragedy beyond measure. We can and should do better by these children.
Love, sadly is not enough to heal their wounds, remediate their trauma and rebuild their ability to trust. Along with a willingness to love, the potential parents they dream about must have adequate preparation that provides them with the skills, understanding and commitment which will ensure that they have the stamina and capability to be the parents these children so desperately need and deserve.
To bridge these children across the divide of their grief, trauma and neglect requires more than good intentions. Through no fault of their own, these children have suffered great loss. That is their reality. Their truth. Their prospective adoptive families will need to be able to handle their truth, validate their emotions and walk with them as they journey to healing and regain their ability to trust. And love.
The journey will not unfold as a fairy tale. Rather it will reveal itself as a hero's journey for both child and parent. This will take emotional, spiritual and psychic strength beyond measure—enough to sustain parent and child through the rocky shoals of the healing process. Prospective adoptive parents must be able to kick fairy tale expectations to the curb and deal with reality. This is the kinder, healthier and harder approach.
Happy, healthy families can emerge from this crucible as long as people pair their best intentions with the best Adoption-attuned* knowledge and understanding of the needs of children who fell into foster care. The deterioration of a family is neither pretty nor kind. It leaves scars, memories, self-sabotaging coping skills which—given the circumstances—they may be reluctant to release. Success will be hard won. Like all of life's most valuable things, it will absolutely be worth the effort.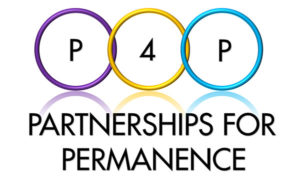 Sally Ankerfelt, one of GIFT Family Services coaches had the opportunity to interview two young women who were adopted after being placed in foster care. (Click here to listen to the podcast.) These young ladies have pioneered a movement to help the next generation of foster kids. They've organized others like themselves, along with interested professionals to create Partnerships for Permanence* which is "an organization for former foster youth and adoptees coming together to raise awareness and actively work to improve the child welfare system."
While their own personal experiences may have been imperfect, they have taken this experience and channeled it into a desire to help others. By sharing their personal insights about what helped and what failed them, they can improve the experience for children currently in the foster care system.
Their mission demands courage, resilience and commitment. They could have chosen to be bitter and resentful; instead, they have become committed and hopeful that they can repurpose their suffering to ensure a better experience for foster youth.
Please take the time to listen to their interview. Listen. Learn. Act. Then ask yourself, how has their story inspired you to adjust how you handle things within your family?
*Partnerships for Permanence is an affiliate of GIFT Family Services. They can work with families using the services of our coaches.
http://wp.me/p4r2GC-1U3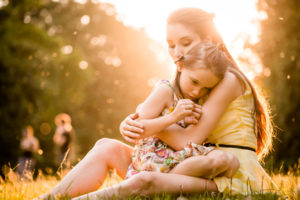 In their latest podcast, GIFT Coaches Susan David and Joann DiStefano offer tips on how to Adoption-attune your relationships with your child aged zero to seven. Three additional episodes will follow: Adoptees and the Middle School Years; Supporting Your Adopted Teen; No Longer a Child--Parent Relationships with the Adult Adoptee. Be sure to listen to the subsequent broadcasts as well. You'll be glad that you did.
Success for any family is uniquely defined by the individual family. However, some elements appear almost universally in all families. Most parents aspire to raise happy, healthy, moral children who share the family's values and contribute to the well-being of their families, communities and the world. Most adoptive families also include additional criteria: that their children successfully braid their dual heritage—birth and adoptive—into a healthy and functioning whole. (Writer and adoptive mom, Lori Holden calls this weaving "biography with biology.)
Adoptive parenting demands intense energy, patience, focus and Adoption-attunement* that sensitizes and alerts us to the unique needs of the entire family. Being a successful parent begins with an honest self-appraisal of the skills which we execute well and those which require additional time and attention. Some skill sets might only need tweaking while others may demand a complete reset of our parenting paradigm.
We awaken to the idea that adoptive parenting is different from parenting non-adopted children. We recognize that the methods we use to educate, inculcate values and teach discipline must always be selected through the lens of relationship building. We choose to be Intentional, to abandon autopilot parenting and instead commit to Adoption-attunement. At first this may sound like a huge mountain to climb. In reality, it is simply parenting from another angle with a fresh blueprint.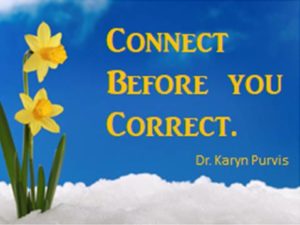 For example, in the early years of childhood from the years zero to seven, this means using "Time In" instead of "Time Out." Listen to the entire podcast for many additional ideas of how to parent through an Adoption-attuned lens. Be brave enough to honestly assess your strengths as well as your greatest opportunities for improving skill sets. At this age children attend more to the examples which we model than to the words which we utter. Be intentional about how you relate with your kids. Keep in mind one question: Does this build connection with my child? As Dr. Karyn Purvis asserted: "Connect before you correct." Relationship is the conduit to connection, attachment, family identity and attachment. It outstrips intimidation and yelling which instill fear and destroy relationships. Fear-based parenting elicits compliance in the moment not commitment.
When we do fall short of our lofty goal, Intentional Parents are quick to repair the relationship. This has a triple benefit: it shows children how to make amends, it demonstrates mutual respect and, it resists perfectionism. Parents and adoptees often incline to perfectionism—parents because they may feel the need to prove that they "deserve" to parent their child. Adoptees may fear a repeat of the biological parent's "abandonment—so the ability to admit mistakes and make amends is a much-needed skill for all. Mastery comes through practice and life tends to serve up lots of chances to miss the pitch. It's important that we show kids that we will take a shot at bat, again and again and again.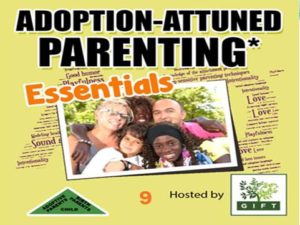 Susan and Joann have packed a lot of practical information into their thirty minute podcast. Tune in and check it out. Listen to the archived podcasts on our website. Episodes are brief and steeped in Adoption-attuned Parenting* concepts as well as Coaching Presuppositions. These strategies will help you build a strong family. Understanding the unique needs of our families enables us to parent smarter and more effectively.