Posts Tagged 'adoptive family'
Wednesday, June 15, 2016 @
02:06 PM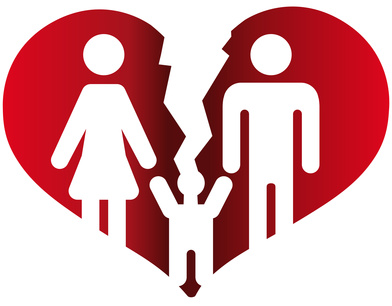 We all strive to get along well. But, conflict, breaches and breakdown inevitably touch every relationship. This is especially true within families, the home of our most intimate relationships. Here we are most deeply invested, most passionately committed, most thoroughly vulnerable and most frequently engaged. In the parent/child relationship, we add the extra pressure of loving and educating while simultaneously disciplining.
In our previous post we explored how parents might use our personal experiences of confronting challenges, developing strategies and handling obstacles as a teaching tool that our children can use as a template for their own lives. This post will focus on strategies to repair relationships after they have been breached, threatened or, damaged.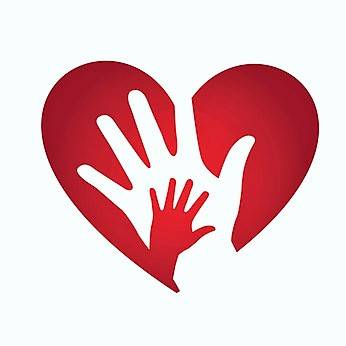 1. Acknowledge that a break in relationship occurred.
Why is this important? If we say nothing, admit nothing, the entire family must engage in a game of denial. We reinforce family taboos, declare subjects off-limits and leave each family member to flounder on their own. With this approach no one wins. No one learns to do better. No one feels better.
Admittedly, some parents find it difficult even inconceivable to admit mistakes to their children. To them, such a confession is unthinkable, unappealing and/or unwise. Perhaps parents fear looking weak, ineffective, out of control. Perhaps parents believe that if they admit imperfections their children will cease to see them as worthy role models or will doubt their parents' ability to steer the family ship through stormy waters and thus children might feel unsafe.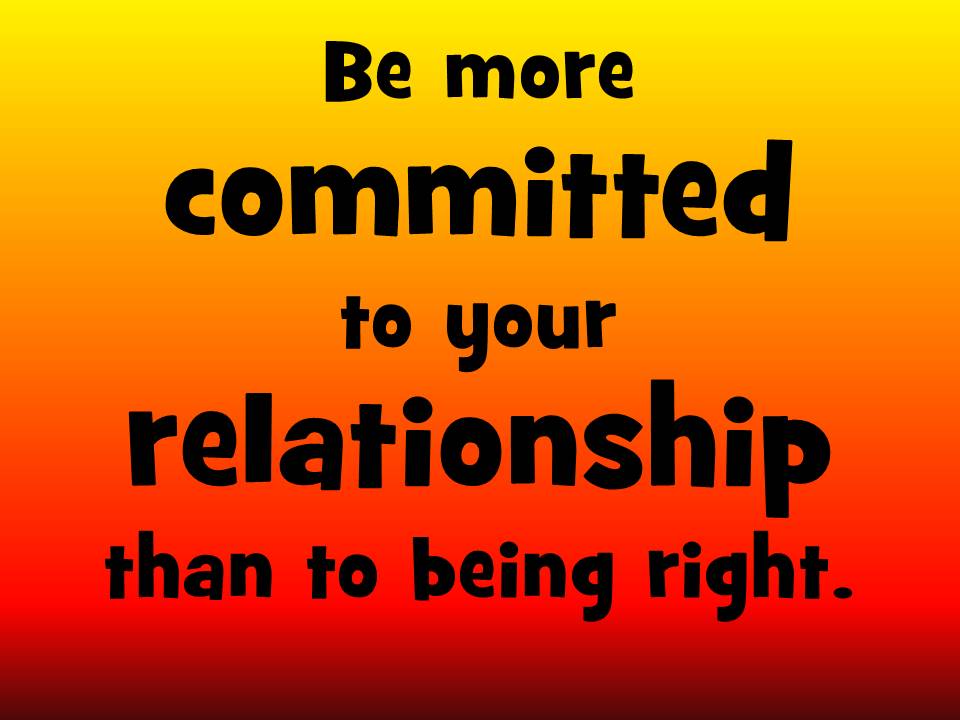 But Intentional Parents do not buy into this line of thinking. They recognize the importance of truth in relationships. They own their failures and use them to better themselves and their families. Intentional Parents admit when they've erred; they and their families benefit from that honesty. The children benefit also from the parents' expression of vulnerability, and will learn the vulnerability is not a weakness but a strength.
2. Deliver the acknowledgement with calm, and untainted by any attempt to minimize, deflect, or, project fault to others or circumstances. (A half-hearted, excuse-laden apology makes things worse not better.) How might this type of an acknowledgement sound?
Last night things got rather ugly…
3. Take ownership of your contribution to the breakdown
I said some hurtful things and doled out some disproportionate consequences…
I didn't listen and just kept yelling…
I continued to argue long after any of us were rational enough to listen or compromise.
Notice that the statements reflect what I did, not what you made me do. Identify how you influenced the event–what you said or did. Include your non-verbal involvement: eye rolls, huffing and puffing, hands on hips, sneers, etc.
4. Allow other family members to identify their parts in the breakdown. The challenge her is to resist telling them what their part in the breakdown was. For it to be meaningful, it's got to come from inside themselves. They get to identify and own it using "I" language. Children may opt to remain mute, offended, parked firmly in the point of view that sees themselves as innocent and the parents as guilty. It takes time and practice for they are willing and feel safe enough to catalog their contribution to the breakdown.
5. Engage in solutions This is where parents express both their resolve to improve on their Intentionality, calmness and to better utilize their tools. Commit to calling a Time Out that gives all parties breathing space to calm down.
Revisit any consequences that were doled out in the heat of anger. We've all been there, engaged in a lunatic dance fueled by anger no one is rational. We furiously threatened that if they say/do one more thing we'll double, triple the consequence. No one listened. No one benefited. No one backed down. No one learned to do do better, be better.
Keep in mind that the intent of discipline it to educate not to punish. Reassess consequences for fairness, proportion and appropriateness. Redraft them if appropriate. But distinguish between being a push over who gives in to whining and being willing to admit that anger clouded judgement. To avoid encouraging an expectation that consequences are always changeable, when making any adjustment clarify why.
If the children are old enough, let them partake in determining what the consequence should be.  Chances are, if you have made amends, their consequence could be similar, perhaps more stringent than yours.  You do not have to agree to it, consider it as an option. They will connect with their voice, gain practice in using it, and appreciate having it heard. What is important here is that the relationship is being repaired and you are taking steps in rebuilding it.
Wednesday, March 16, 2016 @
07:03 PM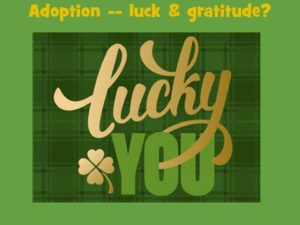 During this week folks who are Irish –literally and metaphorically– celebrate St. Patrick's Day. Like many holidays, a non-sectarian sense of  having fun has overtaken the religious aspects of the day's origins. So what does St. Patrick's Day have to do with adoption? The "luck of the Irish" comes to mind. Luck…a term easily tossed around. And often hurled in the face of adoptees.
Luck is also something which adoptees are expected to feel about being adopted.  Many have written eloquently on this absurd and painfully invalidating notion. This is often coupled with the equally offensive idea that they ought to "get over it," quit whining about being adopted," "be glad they weren't aborted,"as well as "forget" any interest and/or connection with their birth families, etc.
From the day our first child was placed in my arms thirty-one years ago, I believed I understood the tragedy at the roots of our joy. As the years have unfolded, however, I realize that the  enormity of this life-long loss cannot be parsed by anyone  who is not actually an adoptee or birth parent. When cancer destroyed my ability to conceive, no one ever suggested that I should feel lucky for having cancer or lucky for being rendered sterile. The very notion is ridiculous. But isn't this (to be "grateful" for being adopted) the expectation that is often flung in the faces of our children?  So how do we best support our children and free them from the crushing weight of such societal expectations?
As parents committed to intentionality, we understand the pivotal role of relationship. It is the key to attachment, the conduit to connection, family building and the establishment of unified family values. Relationship requires mutual trust, respect, empathy and genuine caring about each other's needs both physical and emotional. How can we best empathize with our children's adoption-shaped emotions? We must recognize that there is a profound "conflict of interest" around their being adopted. Adoption created one of our greatest joys: we received a child into our hearts and families but it also caused a primal loss of our children's first families. These two factors do not cancel each other out; they coexist. As with so much about adoption, we are called upon to hold a both/and mentality. We can be joy-filled because our children are part of our lives and simultaneously be heart-broken "for" them because of their huge loss.
Most of us–unless we ourselves are also adopted–cannot truly understand their emotional reality. The closest we can come is probably connecting to our own infertility losses and imagining how we would feel if people regularly expected us to be grateful for our infertility. Or how we might force a smile in the face of being told how lucky we are to have avoided the discomfort of pregnancy when in fact we grieve the loss of not having that nine months of shared intimacy. I believe most of us have felt gut punched by such callous remarks. To some extent I suppose we can be grateful for such emotional hand grenades as it is a way of nurturing empathy for our children's plight. Like our children, we too, hold a both/and reality with our own emotions because while adoption provides us  children to love and graft into our families it does not cure infertility.
Intentional families are lucky in one way: they exist in a level of awareness committed to thinking deeply about their choices, language, methods and emotions and who, therefore, raise their consciousness to a level often missed by those who operate on auto-pilot because life hasn't rocked them out of this comfort zone.
Thursday, December 3, 2015 @
05:12 AM
Last week we explored one tenet of our philosophy of adoption. (The entire twenty-five point manifesto is posted on our website home page.) This week we turn to point four: 4. Support systems are vital in assisting families with the realities of living as an adopted family.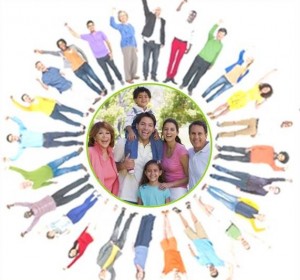 While the old adage, It takes a village to raise a child, is widely believed, the "village" serves an even more vital role in an adoptive family's life. Support benefits all family members as each must learn to dance with the after affects that adoption imposes on them. When each person's needs are adequately met, they are more fully available to connect with and support the rest of the family.
Appropriate support helps parents put the ghosts of infertility behind them, realign their expectations about parenthood from their fantasies to embrace the real children who are now a part of their hearts and families. Children receive much needed assistance in coping with their losses, integrating their biological legacy with their adoptive family heritage and in moving forward to a healthy adult identity that incorporates both their families.
This kind of well rounded support embraces adoption as a family experience that touches each and every family member. It avoids framing the adoptee as the only one with "issues" or "stuff" to deal with. When everyone acknowledges, accepts, confronts and handles their adoption-generated needs, it augments their ability to become an authentically High AQ* family that recognizes adoption as a life-long factor in their lives and enables them to use this awareness to benefit all of them.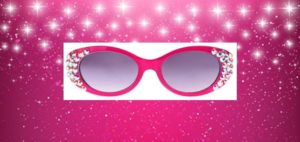 Instead of burying the challenges, pain, and trauma which arises, well-supported families confront them. They remove the rose-colored glasses and evict the  "elephants" from the room. In partnership with their personally-adapted support system, they deal with their "stuff". Most importantly, they do it together, not alone.
In the past many adoptive families misunderstood the depth of the change that adoption placed on the entire family. Rose-colored glasses persuaded them that all was well when in fact, parents still wrestled with the outfall of infertility; children fearful of offending adoptive parents struggled with unexpressed questions about themselves and their first families.
Families who admit problems exist and then get help, connect genuinely. They choose to move beyond the all-is-wonderful mask and instead choose to truly see who they are, what obstacles they must overcome and then do it together. In today's world of open adoption, relationships are increasingly complex, varied and constantly changing. Emotions run high on all sides so a neutral support person can be invaluable. At the hub of this complex web of individuals is/are the child/ren we all love. Their best interest drives us to be authentic, vulnerable, persistent and brave. That is not easy.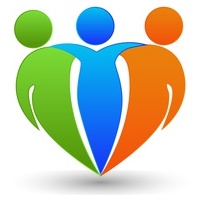 Many of us never truly explore what lies beyond the mask we show to the world.  And once we are aware, we can create  a family built on intention, which is especially "of value" when the family includes all those that make up the adoption triad. Most of the time it take someone else–like a coach–to nudge us into this awareness.  Part confidante, part champion, she provides a sounding board, a neutral perspective,  and encouragement.
Who is part of your support system? For your children? How well informed are they on the realities of adoptive family life? How might an adoption coach stand with you as you journey through life as an adoptive family?