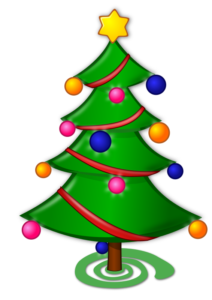 Although the calendar clearly indicates that winter has arrived, here in south Florida we continue to swelter. I've lived in Florida since the late '80s, my brain still finds it difficult to equate palm trees and sun lotion as part of the holiday ambiance.
Holiday music helps, but Christmas shopping in shorts and a t-shirt still feels like an oxymoron. My senses say, "Hit the beach, " instead of "Put up the lights and decorate the tree." My brain must override this conflicting message which contrasts so starkly with the personal experience of my youth.
I  was born and raised in Massachusetts where icy temperatures and drifting snow characterize winter events. My holiday memories sit clearly in a frame of cold weather factors: red cheeks, numb fingers, snow-encrusted mittens and the pleasure of hot chocolate after romping in the snow with friends and family.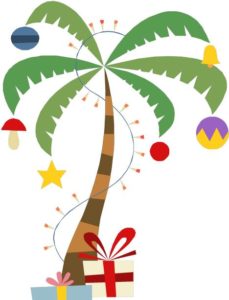 On the other hand, I have a friend—a Florida native—who rejects any decorations that include depictions of snow. For her, Christmas has always meant sunny skies, sandy feet, and a plunge into the surf. Many of her prized ornaments feature Santa driving a sleigh pulled by flamingos!
Our two traditions contrast dramatically.
Which experience is right? Which is the "real" one?
Our world tends to favor the tidiness of either/or thinking.
Of course not. Our individual experiences of reality do not nullify each other; they coexist. We can easily see that our beliefs about holiday décor emerge from our personal experience. Each is valid. Each is "real".  Each is treasured and connects us to important memories and relationships.
We feel no need to insist that one of us must relinquish or invalidate her experience. We do not feel threatened by the other's point of view and easily accommodate both.
Both!
Such an inclusive attitude. Powerful.
During the holiday season, we will often hear the phrase "no room at the inn." We judge the failure of the innkeeper who delivered that message and we like to believe that we would choose better if given the opportunity.
As adoptive families, we also have a choice to make. Will we exemplify welcome and openness in our families and embrace both/and in a profoundly significant way. Or, will we slam the door shut? For the sake of our children, we must make space for their birth families. (In cases where adoptions are not open or physical contact cannot occur, we can at least hold open the emotional space.)
At this time of year, most adoptees spend time thinking about their birth families. Many also struggle with feelings of guilt about his thoughts. Others say these thoughts make them feel disloyal to their adoptive parents. Imagine the relief they might feel if we open conversations that both acknowledge the likelihood they have such thoughts and that we are neither threatened or angry. Imagine the powerful reassurance we can offer them when we assert that their thoughts and feelings are normal, understandable and appropriate.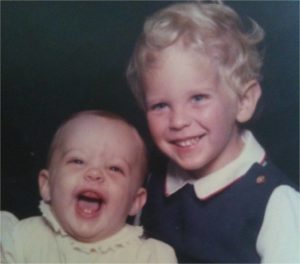 Last weekend my son turned thirty-three.* (He's grown a fair bit since this photo was taken!) We marked the day with the usual festivities including ice cream cake, candles to blow out, voices raised in off-key song. Sounds pretty typical but it was far from routine. Around the table sat his wife, his young son, his sister and her husband and myself and... his birth mother, her mom, and her sister. All the people he loved most in the world were there. Adoption had brought us together. Love gathered us as one to celebrate and be a part of his life. He was visibly moved by the fact that we were all present.
We, the members of both his birth family and his adoptive family joined to be his FAMILY and together we love our son. This love for him motivates us to welcome and value one another. We do not ask him to choose which family is "real." Nor do we demand loyalty to one and not the other. He needs us all. He values us all. Because of that truth, we all value one another.
His adoption which occurred in the 1980s was originally "closed" until he reached nineteen. Because my son is an adult, admittedly, this is easier. Fewer fears undermine our commitment to being "open." Even at the time that his mom first reached out to him, his Dad and I recognized how important these relationships were to our son, to his happiness and to his mental as well as physical health. As parents who loved our son deeply, we grabbed the opportunity to embrace this healing reconnection with his birth mother. We have never regretted it. Over the years we have built a comfortable, welcoming relationship and we all have benefitted.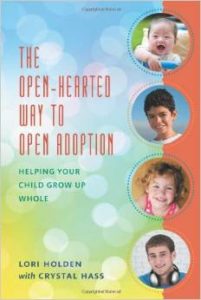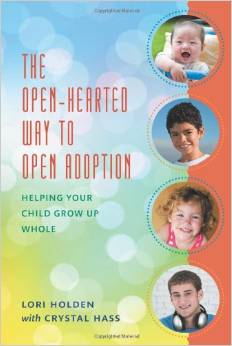 Here are a few questions to consider regarding your own family. (I encourage you to read Lori Holden's landmark book, The Open-hearted Way to Open Adoption: Helping Your Child Grow Up Whole. If you want to know more about this wonderful book, we have reviewed it in the Suggested Reading List tab on this website.)
How might your family benefit from more openness?
Who will benefit the most?
What fears come up and how do you resolve them?
What boundaries might serve you?
How can you lay the groundwork for the relationships to evolve over time?
How will you prepare your child?
*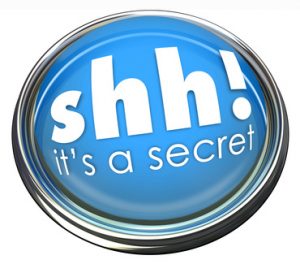 Adoption matters; Talk about it! For far too many years adoption was buried under layers of secrecy. People considered it a sensitive subject. Off limits.  Some parents kept adoptees in the dark. Families mentioned it only in whispers. Adoptees absorbed the subtle message that adoption was a subject which should be kept under wraps. Any discussion—when it occurred—should be unflinchingly positive.
This attitude had more to do with shame than privacy. Sealed files hid vital information from adoptees even after they achieved adulthood. A subtle cultural belief underpinned this: that adoption shamed the birth mother and by association, tainted the adoptee.
Another cultural belief held that it was the "perfect" solution! It solved three sets of problems with a single act. One, it relieved overwhelmed birth parents who could not undertake their responsibilities to parent a child. Two, it fulfilled the dream of potential (usually infertile) parents to have a child whom they could raise. Three, it provided a permanent, loving family for a child who needed one. Many adoption professionals saw adoption as a transaction, a life-changing  event that set all parties on a new path. They communicated this belief to both birth and adoptive parents. They advised everyone to get on with their new lives and fostered the expectation that all would be happily-ever-after.
Adoption Matters to FAMILIES; Talk about It Over the last few decades, a great shift has occurred in Adoption World. Openness has become the predominant norm. Birth mothers themselves often find and select the adoptive family for their child. The need, possibility or, desire for secrecy has diminished. Parents acknowledge that they built their families via adoption.
Still, the Fairy Tale of Adoption lingers. Too many adoptees still receive the message—transmitted intentionally or unconsciously—that when they mention adoption, the conversation must be upbeat and positive and that loyalty to the adoptive family should triumph over connection to birth family.
Adoption-attunement tells us that adoptive families must live a Both/And relationship. Both birth and adoptive families matter to adoptees. Both contribute important elements. Both influence adoptees and remain a permanent part of them. Unless families accept all parts of their children, then adoptees will continue to feel split in two.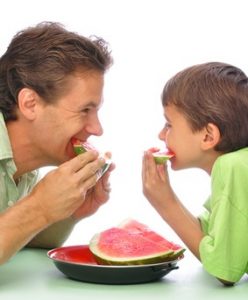 Adoption Matters to ADOPTEES; Talk about It Our understanding of adoption complexity has expanded dramatically. We recognize that adoption is a life-long journey not an event. Adult adoptees have awakened professionals and parents to the fact that adoptees never outgrow their biological connections. Biology is permanent and remains an integral part of who they are. Adoptees need all of their "parts."
One does not replace the other. Adoptees must learn how to integrate their dual heritage into a healthy unity. Open adoption expert Lori Holden calls this the joining of biology and biography. At GIFT we refer to it as embracing a high AQ* (Adoption-attunement.) To accomplish this, adoptees need not only "permission" to discuss adoption but also must feel that the topic is "welcomed" by parents. Adoptees must experience validating emotional support for their complete experience of adoption not only the positive results and benefits.
When parents become this receptive force, kids can do the hard work WITH the loving support of parents. They are freed from having to pretend a one-sided, all-is-perfect role play. This enhances the attachment bonds within the adoptive families. Adoptees' feel accepted for their authentic selves. In the absence of parental support and encouragement, adoptees must confront this intimidating process alone, without the comfort of the people whom they most need.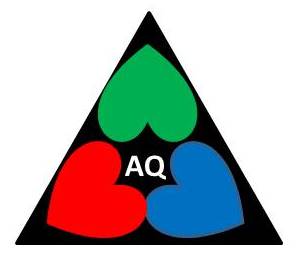 Adoption Matters to ADOPTIVE FAMILIES; Talk about It As this Both/And paradigm takes root, parents and children can relate to one another on a genuine level which accepts the hard realities that exist in adoption-created relationships.
While conversations and relationships do not concentrate solely on the "hard stuff," they do acknowledge and validate the existence of "hard stuff." These conversations must always occur in age-appropriate conversations. And it is important that they begin when children first join the family. This allows all involved to become comfortable raising the subject .
Even more importantly, it avoids the quest for some future magic moment when parents think kids are old enough to start hearing about adoption. (Too often delay leads to the discussion never happening or to children hearing it first from someone other than a parent which is NEVER good and leads to intense feelings of betrayal and mistrust.)
Stay truthful. Avoid candy-coating while still framing conversations with compassion and empathy. Regardless of how painful the truth is, it is the child's truth and they deserve to know it. Imagine how painful it is for late-discovery adoptees to learn that other people--even perhaps those whom they most trust and love--that these people kept the truth hidden. This type of information-hoarding  destroys relationships. It is the antithesis of healthy, honest communication.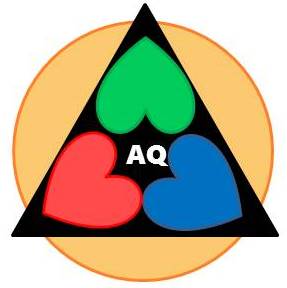 Adoption Matters to EXTENDED FAMILIES; Talk about It Not only must the immediate adoptive family be steeped in Adoption-attunement, but also the extended family. We hear of too many examples where the acceptance of adopted children by grand-parents and other extended family is only on the surface.
Parents mistakenly try to "dismiss" or minimize this reality; It can be hard for parents to admit to themselves when their extended family is treating their children differently from other relatives. But when parents deny the painful reality of their extended family's attitudes, their children suffer. Parents cannot "pretend away" the shortcomings of relatives and when they attempt to "pretty up" the truth, it undermines their children's reality.
It subtly teaches kids not to trust their own judgment, experience and insights. This reality-contradicting expectation confuses them. It requires them to build their reality from quicksand and clouds and places adoptees on a shifting, unsteady foundation. This is the kind of stuff that increases adoptee feelings of not quite fitting into a family which is of course, the exact opposite goal of well-intentioned but misinformed parents who candy-coated or deny the actual facts. (Prettifying the truth doesn't improve the issues.) It also magnifies fears--often unconscious but deep-seated-- that unless they are "Good Adoptees" and don't complain, they might risk the rejection of their adoptive family. (Mandating permanent rose-colored glasses does nothing to foster good mental health. Instead it requires adoptees to live in a permanent fantasy world. Life is far more complex, problems are quite real and wishful thinking does not actually solve problems. Reality-based action does.)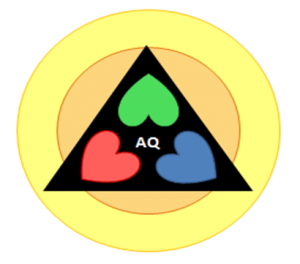 Adoption Matters to COMMUNITIES; Talk about It According to ChildWelfare.Gov, approximately 120,000 adoptions occur each year in the United States. Clearly, adoption impacts our communities--both secular and religious. Adoptees become members of communities where they will become contributors and where they will use services (like schools, hospitals, athletic facilities, etc.)
Consider the number of people touched by adoption, not only their immediate and extended adoptive families but also their friends, fellow students, teammates, etc. The number is significant. All will benefit from an improved understanding of adoption, as well as adoptee and birth parent needs.
Adoption Matters to COUNTRIES; Talk about It For many years Americans have adopted children internationally. Countries have changed their own positions regarding the adoption of their citizens. Economic conditions improved. Oversight intended to prevent human trafficking increased. Women's rights have improved. These factors reduced the numbers of international adoptions.
Therefore, the predominant countries from which children have been placed have changed over time. China's One Child policy, for example, contributed to large numbers of children (mostly girls) being adopted in the USA. This in turn, led to a shortage of female adults and changes in their adoption policy. Both nations have been significantly impacted. America gained additional children—and their talents and contributions. Outplacing nations lost these same individuals. All involved have been permanently changed. Those changes continue down the generations.
It is important that families embrace the cultures of their adopted children not simply in a week-long culture camp type of surface celebration, but in a family commitment that recognizes that their adopted child's culture is now part of every family member's life in a deep and abiding way.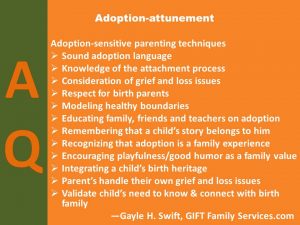 Adoption Matters; Talk about It. Often.
In summary, adoption transforms lives, families, communities and countries. The significance of its impact cannot be overstated. Adoption deserves honest, open and continuing discussion to ensure that adoptees benefit as much as possible and also strives to ameliorate the negative impact on them. Particular effort must be dedicated to ensure that adoptees feel the totality of their adoption experience validated.
All parties must acknowledge, confront, handle and "own" their "stuff." This nurtures integrity, empathy and connection. This perspective originates within the nuclear family and should be echoed within each expanding circle of influence: extended family, community, and country.
Imagine a world where this kind of accountability operated in families, communities and countries. Wouldn't that be something worth talking about?
http://wp.me/p4r2GC-1GL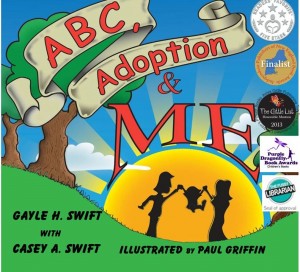 This multi-award-winning book eases the way into vital adoption connected conversations. It approaches adoption from the child's point of view and introduces complex ideas in a simple, child-friendly way. Set the ground work for making adoption a welcome and open topic for family discussion.
ABC, Adoption & Me: A Multicultural Picture Book appeals can be enjoyed by children from 5-11. Children's understanding of the content will deepen as they age. Adoptive Families Magazine named it a Favorite Read in 2013. Includes a Parent Guide.
https://fulltimetired.com/roundup/?vote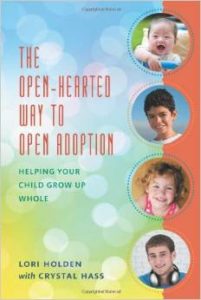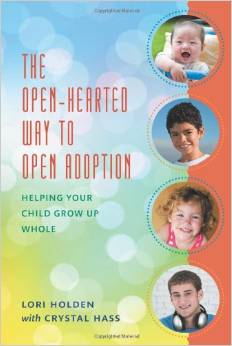 Open adoption has moved beyond the experimental stage and become the norm for most contemporary domestic adoptions. It has also created awareness that even with international adoptions, every effort should be made to gather as much birth family information, to preserve and respect these ties and to foster ongoing communication. We now recognize that connection to and respect for an adopted child's biological roots is integral to successfully unify their dual heritage. Still, the concept remains shrouded in apprehension, confusion and curiosity. How is it possible for a child to have two sets of parents involved in their lives?
Questions abound in the minds of prospective adopters as well as expectant parents contemplating adoption for their unborn child. (Do we need a contract? Is it enforceable? Desirable? Isn't open adoption confusing for the child?) These and many more issues are addressed in The Open-hearted Way to Open Adoption by Lori Holden and Crystal Hass. They are the adoptive mother and birth mother who have an open adoption relationship.
There are many reasons to recommend this excellent book. It overflows with practical suggestions for how to navigate the constantly changing seas that permeate open adoption. Not just for adoptive parents, it offers ideas for all members of the triad because the three are inextricably connected. Each will be a permanent part of the child. Only the degree and level of involvement will vary. The influences of DNA are forever, just as the influence of the adoptive family's nurturing will permanently shape the child. (Lori refers to these factors as biology and biography.)
Lori and Crystal Hass (the birth mother of one of Lori's children,) share strategies, ideas and personal anecdotes that are valuable, sensible and practical. They offer options not a specific blueprint for every adoptive family to follow. This makes sense since each adoption is unique. Their honesty and shared experience provide a window into living an open adoption journey. They reveal that open adoption is not without challenges and suggest "Talking about it and bringing your emotions up to a conscious level allows a healing release to occur … and prevents misunderstandings from cropping up."
But the greatest value of The Open-hearted Way to Open Adoption is the philosophical assumption that underpins the book: open adoption is fundamentally an attitude that must infuse the relationship and all of the parenting decisions. The child's best interest is the foundational premise. This may sound like an obvious fact, but all too often—especially in the past--adoption considers the comfort level, fears and needs of the adults over the needs of the child. Yes, each of these is an important factor, but the foremost criteria must to be child-focused. Many fear that children will be confused or distressed by having an ongoing relationship with a birth parent/s. Lori responds, "Openness is not the cause of any eruptions but instead can actually be part of the solution to them. If you've established an open relationship with your child, he is more likely to allow you into his innermost thoughts and fears. He then doesn't have to face them without you. But if you are closed, he is more alone." [emphasis added]
The Open-hearted Way to Open Adoption is a positive and inspiring book that will touch your heart as well as provide you with persuasive, practical and useful ideas. I am an adoption coach and a mom of now-adult children who came to us in the 1980s through closed adoptions. My children have reconnected with their birth mothers and I have seen first-hand the beneficial impact this reunion has brought all of us but most especially my children and their birth mothers. Lori points out that she takes her children to various professionals who can provide services that she cannot: physician, dentist, therapist, etc. She writes, "I can't fill a certain emotional need that Tessa has, but I can take her to the well." (Tessa's birth mother, Crystal) That is love and that is parenting with a child's best interest at heart.  I would assert that no adoptive parent want to leave their children unsupported as they process difficult parts of the adoption experience.
Open adoption is not easy nor is it perfect, but it is far better than the old secrecy-based closed adoptions.  The greatest ingredient to success is a heart-connected attitude. This book offers a welcome, worthwhile resource for parents who are embarking on the adventure of open adoption parenting. As Lori writes, "Open adoption is a journey rather than a destination."

Lori Holden:
Reader questions about open adoption relationships
During a discussion of my book,
The Open-Hearted Way to Open Adoption
, held by a virtual book club two years ago, I was asked the question you see in the title above.
Oh, yes indeedy, learn I did. And that's because, as one reviewer put it, "this is the adoption book the Internet wrote." For starters, I learned a lot by asking others in the adoption constellation about their experience with adoption.
I learned from adoptees how it feels to be asked who your "real" parents are, and not to be able to get your own original birth certificate like others can.
I learned from first mothers what has and hasn't worked in their moving forward through grief.
I learned from other adoptive parents cases for and against pre-birth matching, paying pre-birth expenses, and formalized adoption agreements.
All that was great wisdom, but it was second-hand experience. Synchronistically, with my daughter's birth mom Crystal (who contributed a great deal to the book), I also got to learn first-hand how to work through conflict. While writing Chapter 4 about establishing boundaries, a situation arose that Crystal and I had to work through.
Crystal and I had had mostly smooth sailing over the years, and with our cruise control on I had gotten complacent. The situation that arose (details remain private) required me to go off auto-pilot and figure out what was really bothering me by going deep within: breathe, be mindful, dig, gain clarity. Then zoom back out with clear communication with Crystal and a commitment to our relationship -- and to Tessa the daughter we both claim.
It's clear, in hindsight, that this uncomfortable episode was actually an amazing gift.
How did you and your daughter's birth mother collaborate on The Open-Hearted Way to Open Adoption?
Another reader asked,
The additions from Crystal are a lovely and informative piece of the book. I'm curious how this collaboration took shape. Did you develop the framework of the book together? Did you have an idea of where you thought Crystal's voice would be most helpful and just ask her for that specific input? Or did you work to find or create spaces for things she wanted to add to the conversation?
Crystal and I had talked for years about how we might help others develop the kind of relationship we stumbled into with each other. First we had to take a look at what we did and didn't do and what has made our efforts a openness successful. For years we taught classes in Denver to share not only that such a relationship doesn't have to be contentious, but that it can also be enjoyable. More than anything we say in these sessions, people seem to get a lot just out of seeing a template for how an open adoption can look.
The framework of the book was mine. Crystal and I had extensive interviews about her thoughts and emotions at various points of our journey, as well as her own deconstruction of how we got to where we are. For a book that is largely about how adoptive parents and birth parents can be on the same "side," rather than the traditional concept of competition between the two sides, it seemed important for us to work together on this book.
As for which came first, her words or a space for her words, I believe it was mostly the former. We had a few jam sessions in which we put as much on the table as we had in us. I took notes and the book began to take shape. Sometimes the book fit around her words and sometimes her words fit into the book.
I suppose in that sense, the way the book took its form is much the same way Crystal and I have taken our form.
~~~~~
Lori Holden blogs from Denver at LavenderLuz.com.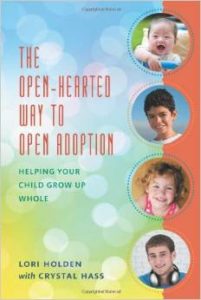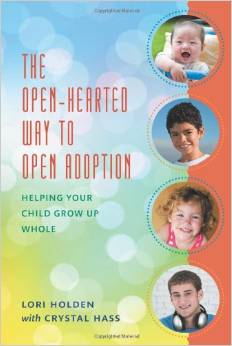 Her book, The Open-Hearted Way to Open Adoption: Helping Your Child Grow Up Whole, written with her daughter's birth mom, is available in hardcover and e-book through Amazon or your favorite online bookseller.