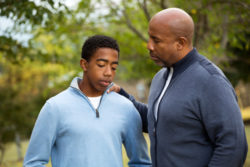 During this month of promoting awareness of adoption, we adoptive parents have a unique opportunity to immerse ourselves in listening, learning and validating what our children tell us about what it is like to be adopted.  Listening and loving are inextricably connected. Remember David Augsberger's words: "Being heard is so close to being loved that for the average person they are indistinguishable.[1]"  Listening and loving pave a path to mutual knowledge and understanding and discovering who we are as individuals and as family members. This awareness is an appropriate goal because it leads to understanding and empathy both of which are desirable in a parent/child relationship. It enables us to see and validate our children's experiences.
Validation of our children's experience is respectful and loving. Dr. Christian Conte asserts that the goal of validation is to connect.[2] I repeat: the goal of validation is to connect. As adoptive parents, we value connection and attachment.
As adoptive parents, we value connection and attachment. As Intentional Parents we recognize that validation, connection, and attachment result from intention, commit, and persistence, not happenstance. We recognize that this deep connection grows from repeated serve-and-return interactions in which our children experience and feel validated, seen, and heard. The daily interactions and conversations which we share build a history together and create an emotional and relational sweet spot, a sense that we "get them" and accept their true selves. On this basis, our kids determine what and when they feel they can safely discuss with us. They ask themselves what they can safely share about being adopted.
As parents, we have a chance to create a sense of security and openness that convinces them that we are capable and want to know all their thoughts, that we are strong enough and have enough love, not just the pretty but also the bittersweet, the hard to hear, the awkward and the agonizing. These conversations are not idle time-passers, they are the channel by which we connect deeply with our children, hearing their truth in all its complicated glory. To grow genuine, healthy, and resilient bonds, our mutual exchanges must reflect truth. Love flourishes in the rich soil of truth.
We consciously avoid playing "911 Fix It" and resist the inclination to minimize or counterbalance any of their challenges with "yes buts."  Knowledge comes through awareness. To become aware, we must listen. Truly listen. If they tell us they feel like their world is falling apart or that nobody likes them or any number of ways in which they judge themselves as coming up short, they want to believe that we heard what they shared. An appropriate response might be, "Wow, that must feel pretty horrible — or scary or hopeless… The specific words will vary just ensure to acknowledge their words, even if our perception is the opposite of theirs, at this point this difference is irrelevant. The message we want to make convey is, "We hear you. We see the picture you are painting and how it is making you feel. And we want to stand with you."
Adopted persons have a life-long, soul-shaking awareness that family fracture can occur. This awareness is based on personal experience. Their personal experience. It already happened once to them. Many adult adoptees reveal that as children, they stuffed their worries and concerns deep within themselves. They resisted talking about it because they couldn't take a chance that they could be rejected by their adoptive family as well. This fear and reluctance denied them the support of loving and understanding parents to help them work through their issues. It meant that their relationship was a roleplay based on a shared agreement they could only "accent the positive and eliminate the negative." By placing a mask of everything is all right over their inner turmoil, they averted rejection. It robbed them of an intimate truth-based, relationship that could accommodate the spectrum of adoption complexity. Safe but insolated…isolated.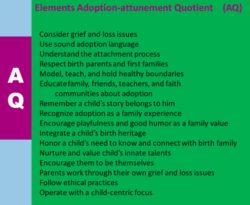 Intentional parents recognize the effort required to build intimacy and to dare to be vulnerable. We see the courage our kids demonstrate when they share their complete truth. We honor and appreciate it. As Intentional Parents, we see their honesty as the gift that it is and therefore, we encourage this kind of intimacy not shy away from it. Our children's confidences are sacred; it costs them a lot to share them with us and they depend on us to honor that trust with the gravity and respect it deserves. This is their hope. Even if it is hard for us, we can see that it is even harder for them and so we extend our arms, open our minds, and enfold them with our love. We made a promise to our kids when they joined our families to be a safe, loving, permanent family is to embody the elements of Adoption-attunement. One of the best ways we can honor that promise is to immerse ourselves in the elements of Adoption Attunement.
What will you do this week, this month to nurture this awareness and to strengthen attunement with your kids?
So, for the remainder of National Adoption Awareness Month let us focus on strengthening our relationship with our kids. Listen. Learn. Love.
Learn how the coaches at GIFT Family Services can help you and your family navigate your adoption journey. We've faced our share of family challenges and crises, ridden the metaphorical rollercoaster, and our families have not only survived; they have thrived. We offer experience, neutrality, and understanding.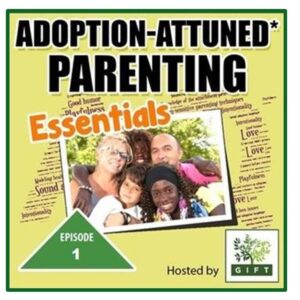 Listen to our podcasts on Adoption-attuned Parenting.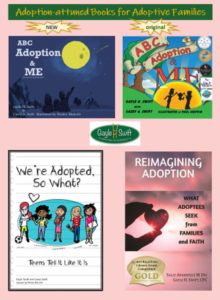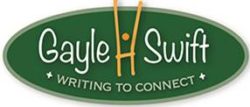 Read Adoption-attuned book reviews 
by GIFT coach, Gayle H. Swift,
on her blog, "Writing to Connect"
[1]Augsberger, David, Caring Enough to Hear and Be Heard, Regal Books, 1982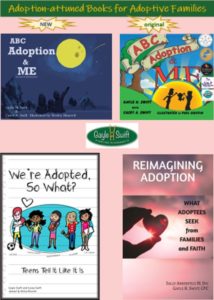 The coaches at GIFT Family Services are passionate about creating and identifying resources for adoptees and their families. We consider books an effective communication tool for adoptive families. Over the years, we have compiled an extensive collection of book reviews. Books provide an important resource to adoptees, parents, teachers, etc. They provide insight, introduce models that families can use or adapt, establish a sense of commonality and reduce feelings of isolation, reassure and offer hope. Books in the family library can be accessed by both children and adults when they feel the need or interest. Reading them together joins parent and child in a shared experience and can open important dialog. Adoption can be a tricky, sensitive and complicated topic which books can help initiate, structure, and explore.
We are pleased to introduce three brand new books written by some of our coaches. As both professionals and as adoptive parents our authors understand the topic and the needs of children and their parents. Our now-adult children offered insight, feedback, and encouragement. They helped create these books because they understand how much they are needed and how they wish that such resources had been available to them as they grappling with the ramifications of adoption. Two of these books are for children and one is for adults. Consider adding them to your family adoption bookshelf. Ask your local library to include it in their collection as well.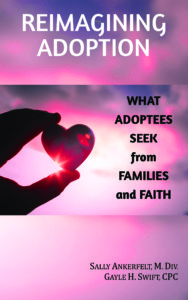 Reimagining Adoption: What Adoptees Seek from Families and Faith by Sally Ankerfelt, M. Div., Gayle H. Swift, CPC
As certified coaches, cofounders of GIFT family services, and as adoptive parents, the authors bring a unique blend of professional skills and personal experience with adoption to their book. Sally is a Lutheran minister and Gayle is an award-winning author. This combination of education and experience provides them with a robust perspective on the issue. They see beyond the cultural mythology and understand the practical reality that challenges adoptees, their families and the people who support them. They infuse this knowledge into an examination of adoption practice and on forging ways to improve it. "Reimagining Adoption: What Adoptees Seek from Families and Faith" aligns personal experience, trauma research, expert insights, and adoptee interviews into adoption-attuned strategies that support adoptees and their families. They infuse this knowledge into a reimagining of adoption practice inside and outside the church.
The book is intended for anyone who is interested in understanding adoption through the lens of faith as well as how congregations can grow in support of adoptees and their families. One thing that makes the book powerful is that adoptee interviews form the basis of the book. The authors heard from many adoptees how their faith has been challenged because of what people in their congregations and some family members have told them. For example: "It was God's will."  "We were meant to be together." "You should feel lucky you were adopted."
Reimagining Adoption is a resource that is both practical and visionary, one that understands the history as well as the current needs of adoptees and their families. This Adoption-attuned approach will help families build a deeply connected life together, a fundamental goal of every adoptive family.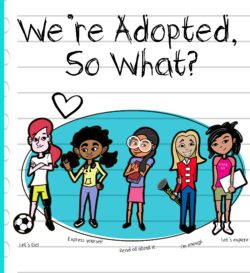 We're Adopted, So What? Teens Tell It Like It Is
 Kids need to see themselves in the books they read. We're Adopted, So What? tells the story of a diverse group of girls and the complex emotions and thoughts that often come with being adopted.  Aimed at middle-schoolers, it strives to help adoptees grapple with and discuss their adoption-connected thoughts, feelings, and emotions.
Being a teenager is tough enough. When you factor in the complexities and challenges of being adopted, it is exponentially harder. This graphic-style book, "We're Adopted. So What?" features five teen girls who share a huge thing in common: each of them was adopted. This shared experience draws them together yet the distinctions between their experiences are as unique as their personalities. Feisty, fun and outspoken, the girls tackle some tough topics. They share their thoughts and feelings about adoption, how it shapes their world and relationships, creates challenges, burdens them with curiosity, frustration, anger, and grief, and shows how they strive to blend together their biological and their adoptive worlds.
Open adoption has become the norm for most contemporary domestic adoptions yet questions and complications still remain for adoptees and their families. How can all these people cooperate to create healthy, supportive relationships that best support adoptees? How does a young adoptee balance their dual loyalties and connections? How do they weave the spectrum of their feelings, challenges, and experiences into a cohesive identity?
We now recognize that connection to, and respect for, an adopted child's biological roots is integral to an adoptee's ability to successfully unify their dual heritage. Still, the concept of openness remains shrouded in apprehension, confusion, and curiosity. How is it possible for a child to have two sets of parents involved in their lives? Against this backdrop of openness, how do teens in international or "traditional closed" adoptions, feel about and deal with their lack of connection with birth families?
This book overflows with practical suggestions for how to navigate the constantly changing seas that adoptees face. The influences of DNA are forever, just as the influence of the adoptive family's nurturing will permanently shape the child worlds. The process is complicated and can be difficult to articulate. This book provides a way to spark these important conversations with families or friends. It validates and renders compassionate witness to the adoptee experience.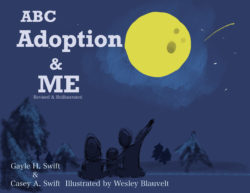 ABC, Adoption & Me (REVISED & REILLUSTRATED The original version of this book launched in 2013. It earned many awards[1] and adoptive families reported that it genuinely helped them explore and discuss adoption with their littles, in a way that kids felt supported and that also deepened their connection. Using the familiar framework of an alphabet book, it introduces a range of adoption-connected concepts, from the very simple such as "B is for bellybutton. Everyone has one." to "R is for real. My birth parents and my adoptive parents are all real. I'm a real kid and we are a real family."
ABC, Adoption & Me (REVISED & REILLUSTRATED allows parents to plant seeds of understanding which they can expand over the years in age-appropriate ways. This revised version reflects the latest in professional understanding of the complexity of adoption, the challenges of young adoptees, and the conversations and strategies that draw families in support of one another. Wesley Blauvelt's evocative illustrations are compelling. The illustrations in this revised version of ABC reflect a more nuanced emotional tone and better capture adoption complexity. We hope you agree! Includes a Parent Guide.
Learn how the coaches at GIFT Family Services can help you and your family navigate your adoption journey. We've faced our share of family challenges and crises, ridden the metaphorical rollercoaster, and our families have not only survived; they have thrived. We offer experience, neutrality, and understanding.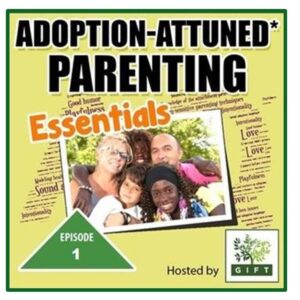 Listen to our podcasts on Adoption-attuned Parenting.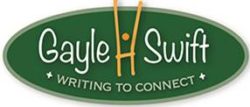 Read other Adoption-attuned book reviews by GIFT coach, Gayle H. Swift, on her blog "Writing to Connect"
[1] Named a Favorite Read of 2013 by Adoptive Families, (the award-winning national adoption magazine.) Named a Notable Picture Book for 2013 by Shelf Unbound in their Dec/Jan 2014 issue; Honorable Mention - Gittle List of 2014; Finalist; IPNE 2014 Book Awards (Independent Publishers of New England), Honorable Mention 2014 Purple Dragonfly Book Award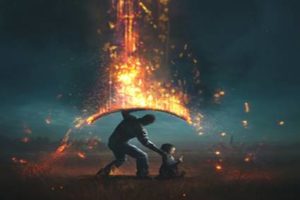 My husband had the admirable ability to remain calm in the face of upheaval and chaos. As a person strongly influenced by emotions and with a deep need for "safety", his equanimity was like my life raft in a storm. Ironically, this same "unflappableness" occasionally also drove me crazy.
Sometimes when I felt like our world was on fire, his equanimity felt like blindness—or idiocy—like an utter denial of the flames that were about to consume our lives. Instead of comfort, I felt that my perspective of what was happening was being ignored, dismissed, minimized, and denied. Although I craved his reassurance, in these moments, I needed to know that he saw what I saw, felt what I felt, and recognized its scale and power. Until I had that reassurance, his composure felt foolhardy. I felt angry and even more afraid. First, I wanted--needed--validation of my fears then I could trust in his ability to support, partner, and protect us.
I wonder if our children sometimes experience a similar emotional paradox around the grief, loss and identity issues that undergird adoption. Yes, they truly need our love, and they want to reciprocate, to belong and yet … There is a genuine flip side. They also wrestle with all the messiness that comes with the fracture from their first family. Regardless of any benefits which accrue to them, their losses co-exist. Too often blinded by our own perspective we need to ensure that everything within our families is all right. The world, even we parents become inured to this pain.
Do our kids share the invalidated, unsettled feelings I described when my husband's calm seemed dissonant to our circumstances?
I suspect so.
My own experience tells me that until we acknowledge that we see the "flames," any comfort we offer will come across as tone-deaf, inappropriate, absurd, dangerous, and stupid. Firefighters know that a hot spot ignored quickly becomes a conflagration. Denial endangers us. It is not our friend. Action is.  We can become the shield that keeps them safe. We accomplish this by facing what is at hand and acknowledging adoption complexity. We must talk about it. Validate it. Mitigate it. In that context of truth, we can connect with our children's reality with grace, love, and empathy and it will be grounded in reality.
Such authenticity may be difficult—even painful—but it is essential. Otherwise, our relationships devolve into role play with each of us acting our character's assigned part. Our kids deserve so much more. We have the power to create relationships built on truth, respect, and compassion. Our children will benefit immensely from this choice. In fact, our entire families will.
Deal with the proverbial elephant in the room before everything spontaneously combusts.
Check out these additional Adoption-attuned resources!
Learn how the coaches at GIFT Family Services can help you and your family navigate your adoption journey. We've faced our share of family challenges and crises, ridden the metaphorical rollercoaster, and our families have not only survived; they have thrived. We offer experience, neutrality, and understanding.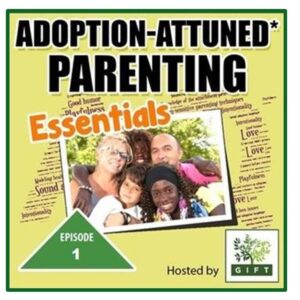 Listen to our podcasts on Adoption-attuned Parenting.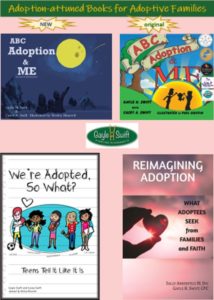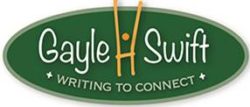 Read  Adoption-attuned book reviews by GIFT coach, Gayle H. Swift, on her blog "Writing to Connect"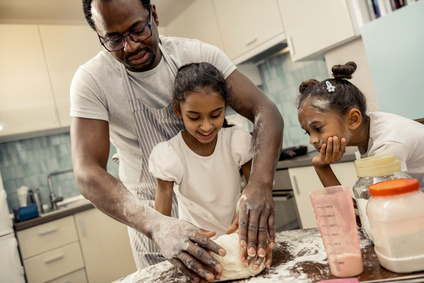 Have you ever given thought to the small yet memorable traditions which generations of your family have repeated? Pause for a moment to call your favorite to mind. Focus on the emotions which this memory evokes within you. In your mind's eye conjure an image of those with whom you typically share this tradition and notice the emotions which it evokes in them as well.
How many of these family traditions have you chosen to continue to practice with your own family? Which ones did you discard? What overlooked family traditions might you want to restore or introduce to your family? Which new ones would you like to invent?
Consider having a family meeting in which everyone brainstorms ideas. Traditions need not be elaborate, time-consuming, or expensive. For example, in my own family, we follow a regional tradition of being the first person to say "rabbit" to someone on the first day of each month. The "winner" is entitled to the other person's good luck for the month! It has to be done in person, not by text, email or any other mode of communication--although by family consensus we have agreed that phone contact is acceptable. We get very stealthy and resort to using other people's phones when calling or Face Timing other family members. It is fun, harmless, free, and something we have done since my children were tots. They are now in their thirties and we continue to practice and pass on this ritual.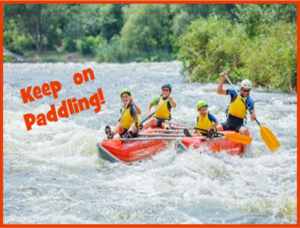 Another Swift family tradition is to close letters, sign cards, etc with "Keep on Paddling." This also originated when the kids were little. We were avid canoeists, white-water rafters, and kayakers. We had to constantly remind whichever child was in our vessel that they had to contribute their effort to the trip. Hence the refrain: Keep on Paddling!
When they got older and life's challenges became overwhelming, we would encourage one another with this phrase. It was shorthand for the mutual understanding that we were all in this together, that to safely arrive at our destination, everyonehad to pull their weight.
How might a family tradition benefit your family? What values would you want it to reflect? How will you incorporate a sense of fun? What new tradition will you invent for your family? How will you involve your kids in inventing new traditions?
Please share your ideas so that other readers can benefit from your creativity.
Check out these additional Adoption-attuned resources!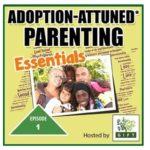 Listen to our podcasts on Adoption-attuned Parenting.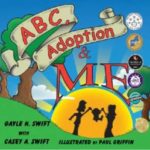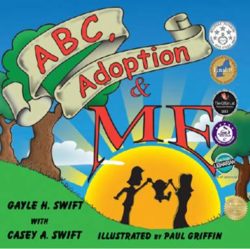 Read these book reviews  by GIFT coach, Gayle H. Swift. They are written with an Adoption-attuned perspective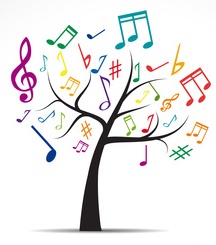 The Grammys aired last night to honor musicians of every stripe and genre which made me think of the power that music wields. Music evokes emotion in ways deeper than words. It unlocks memories reminding us of people, places, times, and events. This is why film producers spend small fortunes blending the perfect soundtrack for their works. Most of us compile music collections on our phones and can listen whenever we wish, to whatever we choose. We care about music and even consider certain special songs as "ours." As Intentional Parents, music offers us an important avenue for strengthening connection with our kids.
Much of what children think and feel remains locked behind a web of reluctance, embarrassment, and insecurity. We yearn for a way to touch their hearts and their spirits. Music can connect us even when words fail.
My kids who are now in their thirties, will tell you that I have a deep preference for silence and that when I do listen to music it is on a low volume. Like many young people, they like to listen at a higher volume, especially my son who listens at decibel levels equivalent to a departing jet engine. So, finding music which we can enjoy is a bit of a challenge. But when we do, it sure is fun! Moments of intimate connection like these are precious indeed.
Look for ways to create them, e.g., ask if they had any favorites among the Grammy nominees. If you just can't stand their music selection, study the lyrics. Look for what draws your child to a specific piece of music. Start a conversation about what you notice. Remember to refrain from any criticism; that will immediately elicit a shutdown. Ask questions that are clearly neutral. Then listen for the Golden Nugget, the peek into what they think, feel, struggle or identify with. That insight, that connection is true treasure. Handle it with heroic care. Look for ways to find commonality.  You might also ask them which musical film score is their favorite. What do they like about it? How do they think it contributed to the film?
Be open but not overly insistent if they resist. If that happens, be attentive to moments that occur spontaneously. The next time they insert their earbuds, ask them to let you take a listen. Then see what unfolds.
What songs from your own youth drove your parents crazy? What made the music appeal to you? How did you feel when/if your parents dissed or ridiculed your music? What insight does this history provide to assist you in relating to your kids now?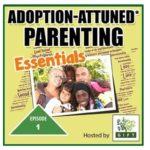 Listen to our podcasts on Adoption-attuned Parenting.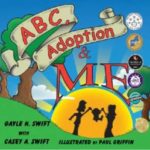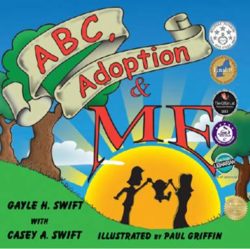 Read these book reviews by GIFT coach, Gayle H. Swift. They are written with an Adoption-attuned perspective.