Archive for the 'Intentional Parenting' Category
Wednesday, February 8, 2017 @
02:02 PM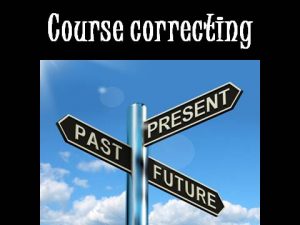 Last month we focused on accumulating information to underpin some intentional change-making. Today's tips can help you implement change even if you didn't participate in last month's series. (It's not too late to follow the exercise outlined in the series, define a goal, implement your resolve and begin. ) We ended the series with a final question: What will be your first action step in response to this exercise ?
Let's stipulate that your first criteria was tuning into your Core Values. What principles determined which step you decided to take first? Some folks choose the change they think will bring about the greatest shift. Others  select the one that connects with their heart most deeply. Some people elect to begin with one, small step to which they believe they can and will commit. (That's an important distinction: ability versus intention and follow through.) And some will choose based on the change they expect will get the best "buy in" from their entire family.
All are good options; the essential thing is simply to take the first step.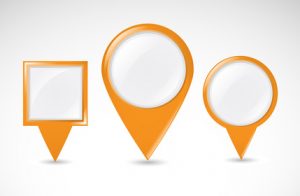 Tip Number 1: Choose an intentional frame for your selected change. How we view change can also affect our response to it. Pause and seriously consider what metaphor comes to mind when you consider creating changes in your family dynamics. Does it feel like jumping off a cliff? Climbing a mountain? Herding cats? Paragliding over the Pacific? Setting humor aside, one can easily see that viewing change through a lens colors the way we experience it–with dread, enthusiasm or fear–or a combination of similar emotions.
Tip Number 2: Remember that change takes time. Allow yourself and your family time to find their new footing and for a new balance point to emerge. Imagine for a moment a large jar stuffed with several balloons. Whenever one balloon is squished, shaken or moved, all of the other balloons will reflect that motion in some way.  Similarly, whenever one person in a family changes in behavior or attitude, every family member responds. Some will welcome the change. Others will feel threatened, frustrated, annoyed or resistant.
Tip Number 3: The only person whom we can compel to change is ourselves. We can invite, persuade and encourage change in others but the decision remains theirs. Even when no one else embraces the suggested change, it is still possible to make a difference in the family dynamic. Merely by focusing on one's own change process, a shift will occur. Because we behave differently, others will receive different "input." Consider this example. Decide to remain neutral when  a teen vents and uses deliberately provocative speech. You're not my real mother and I hate you! 
The most typical parental response tends to be anchored in hurt feelings which then lead to angry words, righteous indignation and "consequences." While those reactions are understandable, they tend to inflame the situation and to give power to those words. This increases the likelihood that the child will use them again because they succeeded in unloading their pain and anger onto the parent. By not reacting, the inflammatory words lose their power. Thus, it is less likely to be the "go to" phrase they'll use in the future.
Something even more powerful can happen however, when parents don't bite the bait and instead listen and then respond with genuine empathy. You must feel very angry. Usually the child will respond with still-angry words. However, instead of arguing about "realness" the focus becomes a validation of the child's feelings. Things tend to de-escalate. Later, when emotions have settled mother can address the disrespect.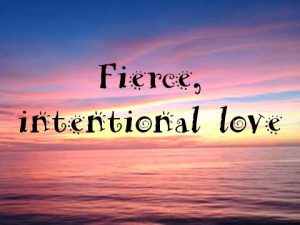 Tip Number 4: Value the relationship more than "being right." Parenting, especially adoptive parenting demands a fierce, intentional love. Because of adoption's inherent duality–the coexistence of gain and loss, grief and joy–both parent and child have emotional raw points that can trigger one another. When we are in emotional meltdown, like the scenario described in Tip 3, we must remind ourselves of that soul-deep yearning that propelled us to adopt. Remember the impassioned promises we made, if only we could be lucky enough for this child to join our family. We can use that resonant memory to refocus us on how much we value the relationship. Preserving that attachment is far more important than winning an argument at that moment. We are building families for a lifetime. That is the greater victory!
Tip Number 5: We must set aside the traditional parental templates. Most people learned how to parent by being parented. They use that experience as an unconscious template to guide them. But, unless we ourselves were raised in an adoptive family, we have no template for how to deal with this adoption complexity. We cannot default to autopilot (parenting like we were parented in our own families.)  to handle the unique needs and circumstances that adoption imposes  on families. We have no learned experience to tell us how to relate with  members of birth families, and overlapping roles. We find ourselves building the blueprint as we go along. Using threads of love, commitment, mutual respect and empathy, we weave a tightly knit family. How does being an Adoption-attuned Parent* benefits your family? When Intentionality, Adoption-attunement and fierce love, work hand in hand, what amazing things result?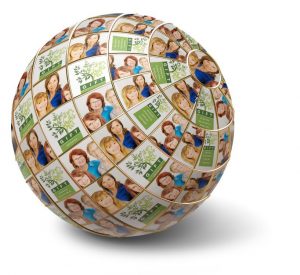 Bonus! Tip Number 6: Consider partnering with an adoption coach. How might your family benefit from working with an adoption coach? What would it be like to work with a coach whose focus was your family, your goals, your needs? Imagine having the guidance of a professional who is also an adoptive parent, who will  listen to you without judgement. How can this common bond help you achieve your dreams for your family?
Monday, August 15, 2016 @
04:08 PM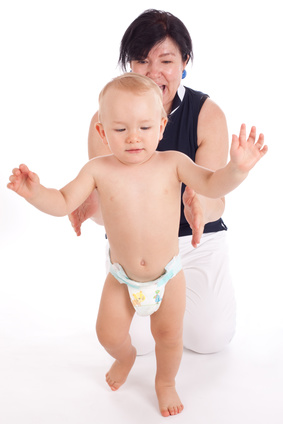 As a first-time grandmother, I watch my year-old grandson with fascination and amazement. Like all babies, fierce determination drives him to learn. He takes trial and error in stride and innately understands that failure is the cost of mastery. I watch him and imagine how amazing we all would be if we retained that unflappable determination.
Experience tells me that eventually, his confidence will diminish. Self-consciousness will compete with his willingness to risk trying new things. Saving face will become more important than working through the embarrassment of being a novice long enough to develop proficiency.
Fear of failure presses kids–and adults– to avoid trying in the first place or to quit early in the process. This causes the loss of faith in ourselves and we succumb to discouragement.
As I write this blog post, the 2016 Olympics plays in the background. I consider these competitors. They did not fall prey to fear. They did not give up on their dreams. They embraced hard work and commitment, tolerated frustration, achieved success via the information distilled through failure and held onto their dreams of athletic excellence.
As parents, we can help our kids cultivate determination, persistence and acceptance of failure as an integral part of any learning process.
Another figure well-known for his determination comes to mind. Inventor, Thomas Edison who famously quipped, "I know several thousand things that won't work." His life serves as a wonderful model for persistence through failure. What made him so resistant to discouragement and surrender?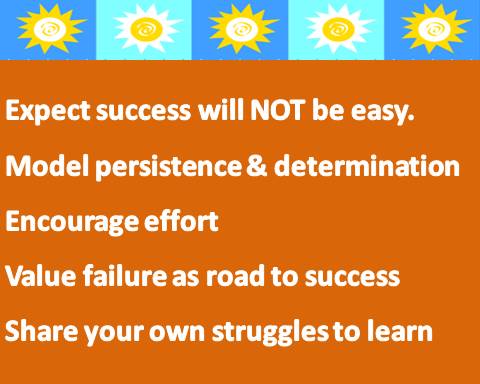 As Intentional Parents, how can we help our children be strong, confident and determined? How do we teach them not to fear failure? No surprises here. No magic. Our most effective tool is the way we live our lives so that we model what we wish our kids to learn. All parents know that toddlers study us to learn about their world (flush things down the toilet, unlock baby gates, open cabinets, etc). This learning-through-observation never stops. Whatever their ages, kids watch us and learn. We must always remain conscious of this fact and be very intentional about what we are modeling.
How does this look in action? Consider these steps:
First,  set an expectation that success will NOT be easy. Emphasize how often we practice, rehearse, refine and repeat our efforts to learn and perfect our skills. Make clear that we expect to see the similar fits and starts in their lives. Assure children that we do not expect their proficiency to come easily, quickly or without stumbles and resets.
Second, show kids that learning is a lifetime process not just something that happens in the classroom. Let them hear about the challenges we face as adults which require our persistence and determination until we succeed.
Third, encourage effort. Talk about the tasks and skills which we are committed to learning both for work and for personal pleasure.
Convey that learning is valuable for its own sake, something we choose for ourselves, and not simply a burden imposed on us by others. Clue them in to the many tasks we face at work, home and in the community so they are aware of our efforts in action. Unless we call attention to our struggles, kids assume everything is effortless for us. (Obviously, we must use discretion so we avoid burdening our kids with worries that should sit squarely and solely on adult shoulders.)
Fourth, value failure as the road to success. As adults we know that instant success is a myth. Achievement results from effort, commitment and occurs in steps. Each attempt refines our learning and improves our skill, product or understanding. Comment on our own recognition of our incremental progress. ("Wow, I'm able to do that better than my previous time.")
Remember to note our own encounters with the reality of "two steps forward, one step back." Talk about failure in terms of how it propels learning instead of with an eye to fault-finding, comparing to others or belittling the lack of success. Convey an attitude of confidence that says success is possible. Do not play the blame game. It's a dead-end that distracts our attention from revising to fault-finding.
Fifth, share our own struggles to learn. Even if it feels a bit silly, we can take a page out of the toddler play book and speak our inner conversations aloud. This allows kids to hear healthy, respectful self-talk. (It also ensures that we practice what we preach: encourage ourselves. Too often our inner critic is the worst bully we encounter.)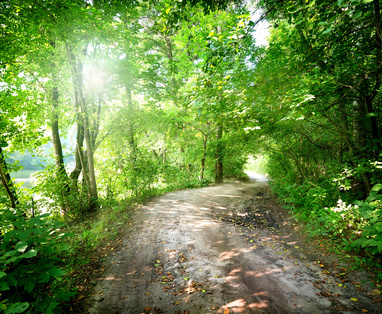 Dreams are important.  They spark our creativity, however, they are "future oriented" only. We must help them move beyond "magical thinking" and exemplify for our children that it takes energy and discipline to accomplish dreams–for children and adults.
We must model through our own lives that continual practice eventually lead to "unconscious" remembering and doing. Utilizing feedback fosters flexibility that bends us in the direction most needed.  Instead of regarding mistakes as disastrous and dream-ending, we can teach kids to regard them as a way to expose needed adjustments that inch them closer to the fulfillment of their dreams.
How might your family benefit from this five-pronged approach to life as a learning conversation. What possibilities might it open? How might it strengthen relationships? Practice this for two weeks and notice how it influences family morale and then share your thoughts with us.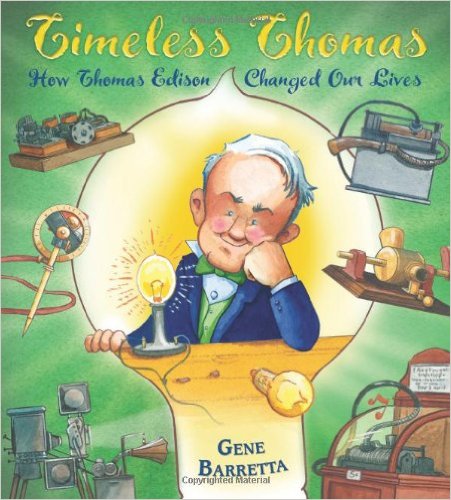 For a fun family read, that focuses on learning through failure, check out this review of Timeless Thomas written and illustrated by Gene Barretta. It opens with the lines, "Have you ever thought about inventing something of your own? You're never too young to try." What a fun invitation to spark a dream  in a child's mind. Heck, I will paraphrase that quote and say, "You're never too old to try."
Dream on.
Wednesday, August 3, 2016 @
02:08 PM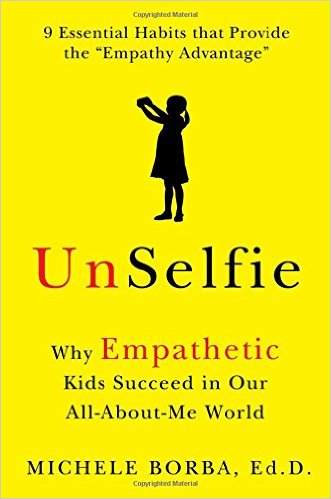 Americans value success. We believe our land of opportunity rewards hard work and determination. Last week we discussed Dr. Michele Borba's excellent book, Unselfie: Why Empathetic Kids Succeed in Our All-About-Me World. Dr. Borba asked us to consider that we can focus on traditional success-producing skills and even increase the likelihood of success if we place equal emphasis on empathy. This allows us to raise children who shine both as human beings and as high achieving go-getters.
As Intentional Parents, how does fostering empathy influence our parenting priorities, practices and choices? What will we change, eliminate. add, or emphasize? How will it alter our expectations of our own behavior as well as our children's?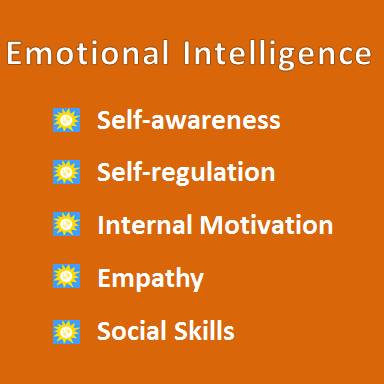 Psychologist Dr. Daniel Goleman coined the concept of Emotional Intelligence and defined it in terms of five elements. Empathy is one of those foundational ingredients. When we parent with an awareness of the role emotions and emotional intelligence play, we can work with our children to nurture them to maturity as well-rounded individuals who succeed in all aspects of their being.
We cannot intimidate our children into behaving. Yelling will not elicit their cooperation. We must carefully nurture their internalization of family values and their decision to live by them. We do not want to be their wardens; we want to be their role models.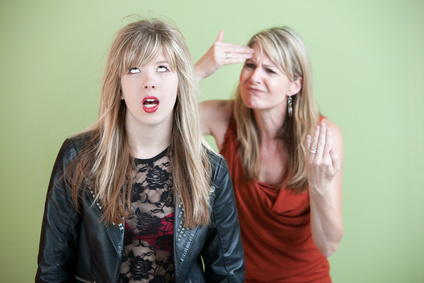 How does this look in action within our Intentional families? Imagine a moment of disagreement between you and your child … You're frustrated, maybe even angry and worried. You are determined to hold strong and deny what your child has requested.
Now imagine their response… Most likely your decision evoked their anger as well as disappointment. This mutual anger feeds off itself and each of you digs in, amplifies your certainty about the rightness of your stance.
How might an Intentional Parent handle this scenario differently? Remember the recent topics of Deep Listening and Empathy. How might it look when Adoption-attuned parents embrace those two principles?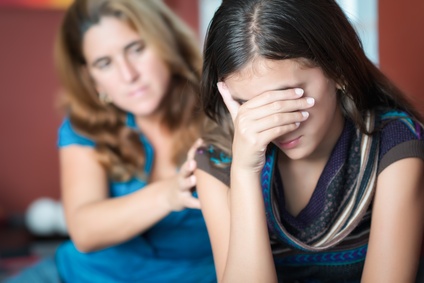 Here's a sample dialog.
First acknowledge the obvious: "Wow, you really feel angry and disappointed." Expect them to double-down on this position and their anger. LISTEN. Do not debate our attempt to change their mind. At this point, do not reiterate your position or impose consequences for their behavior. They will probably keep blowing up, expecting push back from you. Your lack of resistance confounds them, alters their expectations, and, interrupts the pattern of arguing.
Second, deliver a second unexpected response: validate their emotions. Genuinely empathize with them. "I get angry too when things don't go my way." Anticipate an emotion-charged reply. And again, listen… Allow them to unload until their fury dissipates, the "emotional hijacking" ends and, they are capable of listening.
Third, maintain a neutral stance and repeat their position, enumerating their reasons and desired goal. Seek affirmation that you've expressed their position to their satisfaction. The goal here is not to create a winner and a loser. It is to sustain a relationship, model respect and to inculcate our Values. (Later when everyone is calm, address the issue of disagreeing with respect. Practice it; do overs are much more effective than shouting matches. Remember both parties benefit from this practice.)
Finally, restate your parental position. Include any adjustments only if you are now willing to consider them. Choose your language precisely. avoid the word "but." It is a relationship killer. For example. if Trevor cannot attend his friend's party, reiterate their  request, then express your stance like this: You had your heart set on going. Many of your friends will be there AND we stand by our decision that you cannot join them."
At this point do NOT expect that they'll slap on a happy face and enthusiastically accept your decision. Do expect them to abide by it. Allow them the time and space to be disappointed and vent their anger–in their room. Choosing empathy and Deep Listening does not mean parents stand there like a punching bag. Walk away and do not reignite the discussion. If necessary, reply once, "Asked and answered," then disengage with calm and respect.
Recall a recent argument between yourself and your child (or spouse.) How might have this empathy based approach improved the interaction?