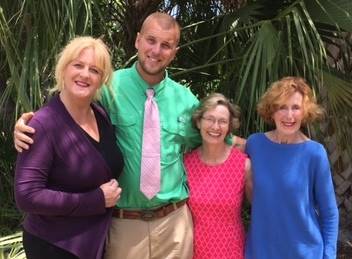 We shared the recent Easter weekend with my son's birth mother and grandmother. How apropos it seemed to be celebrating this holiday which focuses on resurrection and new life. After living a closed adoption for twenty years, twelve years ago my son and his birth mother reconnected. Their relationship has grown and deepened over the years. We have come to discover the blessing of expanding one's concept of "family" to include his birth relatives. Because they are important to him, naturally, they are important to us.
We are navigating the unique territory of becoming acquainted on a deep level as we build history and forge connections that make our relationships meaningful and authentic. Over the last ten years our family has significantly dwindled in size. It gives me great peace of mind that my son now has many additional people in his life who truly love and care about and for him. Since reconnecting and meeting his family, he feels more grounded. Many of his passions and talents which were unique in our family, reflect familiar skills, talents and generational inclinations in his birth family. He finds it reassuring and validating.
I find it fascinating and also a bit sad. For him. For them. For all of us. However, our growing intimacy also increases awareness for all of us about the duality of adoption. (Our joy at his being part of our family exacted a great loss for him and his birth family. We all could see the great What Ifs. What If he'd been adopted within his biological family? What if he'd never been adopted?) Our experience has reinforced my appreciation for the benefit of open adoption. If we truly and unconditionally love him, how could we deny him the benefit of expanding his world to include so many additional people who love him? Can we ever be loved by too many? I think not.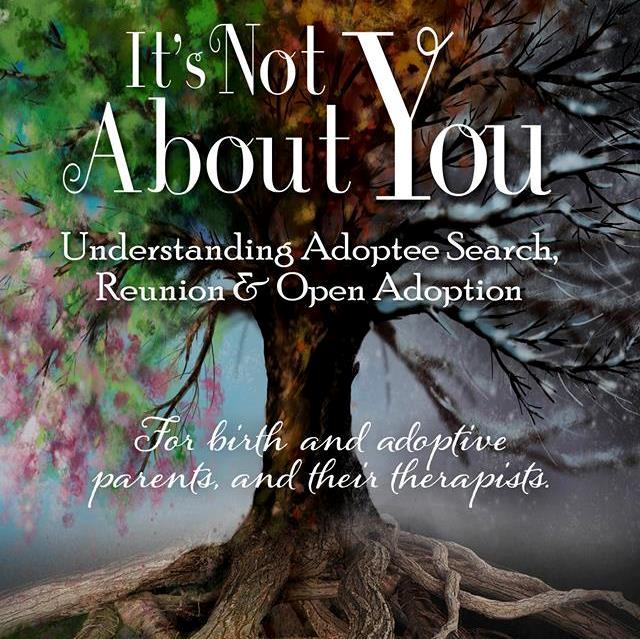 For further explorations about adoptee search, reunion and open adoption, read the anthology It's Not about You: Understanding Adoptee Search, Reunion and Open Adoption edited by Brooke Randolph, LMHC. I wrote the first chapter and adult adoptees, adoptive parents and professionals shared their personal experiences in the remaining chapters. The book provides wonderful insight into what has and has not worked for many adoptees. Those currently parenting will find their experiences provide information based on personal experiences and not on supposition or hypothesis. It addresses when, why and how to tell a child they were adopted; reasons why adoptees search; benefits and challenges of open adoption and reunion. Intentional Parents will find this book provides a much-needed resource.

"The Donaldson Adoption Institute's three-part online interactive curriculum is a critical resource to parents who are experiencing or considering openness in adoption and professionals who provide services in this area. Launched in November 2016, Openness in Adoption: What a Concept! is an interactive presentation where a narrator guides users through the curriculum. It includes audio and video clips, reflection questions, exercises and a comprehensive User's Guide with important key concepts and terms.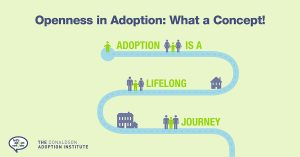 We know openness is a healthier way to experience adoption but that doesn't mean people always find it easy to navigate these new relationships in their lives. Without the right supports in place, families may needlessly struggle.
Starting today, we [The Donaldson Institute}will be charging a modest fee of $29.95 for this curriculum. Thank you for making openness and healthy relationship development a priority in your life."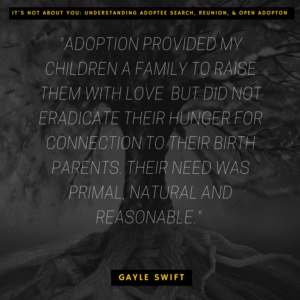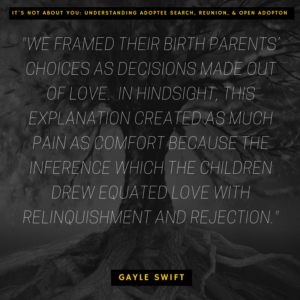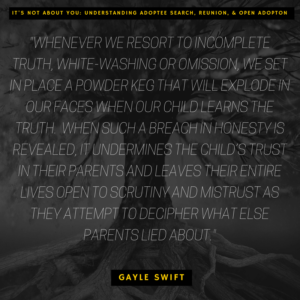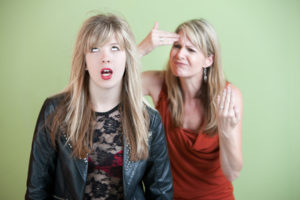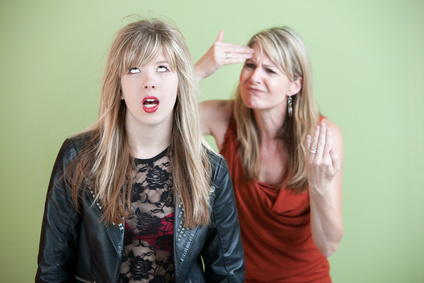 Parenting can be very rewarding; it can also bring us to our knees, leaving us overwhelmed, frightened and desperate. Kids with tough starts, trauma histories and strong wills can prove difficult to manage. What parent has not had the frustrating experience of recognizing they cannot compel an uncooperative or unwilling child to do something?  Consequences, incentives, threats, pleading…nothing works. Such power struggles leave parent and child exhausted, stressed and unhappy. Family life becomes mired in confrontation, exasperation and conflict.
So what recourse do parents have? Coaching uses some fundamental presuppositions to develop effective strategies that move families forward through difficulty, for example,  accountability and working/not-working.  Accountability examines how one's own behavior—to whatever slight degree-- contributed to an outcome. This is very removed from either fault-finding or assuming responsibility that rightfully belongs to others.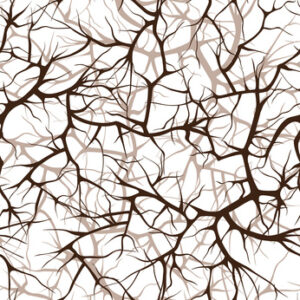 Accountability helps identify leverage points for future change  because our own behavior is the only thing over which we have total control. By backtracking through the decision tree that led to a given outcome, choice points can be identified that might have altered the result. The purpose is to identify an exit ramp from the chaos. Note that this removes the need to assign blame. Fault is irrelevant. Remember,  the blame-game takes us out of the game instead of keeping us in it.  When we are in the habit of telling our children what they did wrong, we end up alienating them instead of bringing them closer to us. Instead concentrate on making different choices and identifying which ones move the family closer to a mutual goal. This strengthens the relationship. It also reduces anger, shame and resistance, models respect and nurtures capability.
Another important coaching presupposition is working/not-working (as distinguished from the proverbial right/wrong viewpoint.) Right/wrong insists there is only one approach, method or strategy. It crushes creativity, initiative and self-designed problem solving and leaves little room to accommodate individual approaches, patterns and personalities. Right/wrong is more about compliance than competency or cooperation. Focusing on working/not-working allows parents to look at strategies and behaviors with neutrality. It keeps the focus on the goal. Success is determined by effectiveness. Was the goal achieved? If not, what can be tweaked? Added? Subtracted? No energy is wasted on insisting that one approach—MINE--is the correct way while yours is incorrect.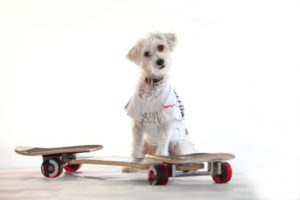 For example, imagine a parent requests a child take the trash to the curb and clarifies the time by when the task is to be completed.  He gives the child room to shape the task to his liking, perhaps adding an element of fun. Pull it on his skateboard? Drag it his wagon? Run a timer to see if they can "Beat the Clock?" You get the idea.   This allows both parents and children to focus on goals, on learning from mistakes and using such experiences as stepping stones to effective solutions and independence. The parents are not dictators giving orders; they are leaders who model respect and raise children who are thoughtful, capable and willing contributors.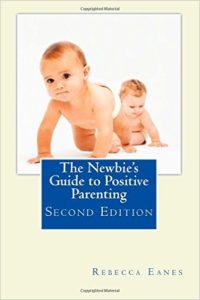 Relationship offers the most reliable path to attachment, cooperation and strong family connection. When kids care about their parents, they also care about parental priorities, values and standards. One excellent parenting book is The Newbie's Guide to Positive Parenting, second edition by Rebecca Eanes. Although not specifically directed at adoptive families, it definitely concentrates on sustaining connection, on parenting via modeling the attitudes and behaviors parents want their children to learn. Rebecca asserts an important distinction: "leading and controlling are very different." One invites cooperation; the other invites rebellion. One is respect-based; the other is fear-based.
An important mantra guides adoptive parents: "connect before correct." Positive Parenting includes a commitment to restoration, to repair and reconnect after breakdown occurs in family relationship. Parents must never withhold their love because of a child's inappropriate choices. Unconditional love is the lifeblood of the family relationship.
Here are a few memorable quotes from the book:
"Positive discipline isn't about making a child pay for his mistake but rather learn from it"
"It's about teaching them to do what is right instead of punishing them for doing what is wrong."
"There is no such thing as an unimportant day when you are shaping a child's life…Be intentional about what it is you are writing."
The Newbie's Guide to Positive Parenting  is an excellent book. that will inspire you. Check it out.

Lori Holden:
Reader questions about open adoption relationships
During a discussion of my book,
The Open-Hearted Way to Open Adoption
, held by a virtual book club two years ago, I was asked the question you see in the title above.
Oh, yes indeedy, learn I did. And that's because, as one reviewer put it, "this is the adoption book the Internet wrote." For starters, I learned a lot by asking others in the adoption constellation about their experience with adoption.
I learned from adoptees how it feels to be asked who your "real" parents are, and not to be able to get your own original birth certificate like others can.
I learned from first mothers what has and hasn't worked in their moving forward through grief.
I learned from other adoptive parents cases for and against pre-birth matching, paying pre-birth expenses, and formalized adoption agreements.
All that was great wisdom, but it was second-hand experience. Synchronistically, with my daughter's birth mom Crystal (who contributed a great deal to the book), I also got to learn first-hand how to work through conflict. While writing Chapter 4 about establishing boundaries, a situation arose that Crystal and I had to work through.
Crystal and I had had mostly smooth sailing over the years, and with our cruise control on I had gotten complacent. The situation that arose (details remain private) required me to go off auto-pilot and figure out what was really bothering me by going deep within: breathe, be mindful, dig, gain clarity. Then zoom back out with clear communication with Crystal and a commitment to our relationship -- and to Tessa the daughter we both claim.
It's clear, in hindsight, that this uncomfortable episode was actually an amazing gift.
How did you and your daughter's birth mother collaborate on The Open-Hearted Way to Open Adoption?
Another reader asked,
The additions from Crystal are a lovely and informative piece of the book. I'm curious how this collaboration took shape. Did you develop the framework of the book together? Did you have an idea of where you thought Crystal's voice would be most helpful and just ask her for that specific input? Or did you work to find or create spaces for things she wanted to add to the conversation?
Crystal and I had talked for years about how we might help others develop the kind of relationship we stumbled into with each other. First we had to take a look at what we did and didn't do and what has made our efforts a openness successful. For years we taught classes in Denver to share not only that such a relationship doesn't have to be contentious, but that it can also be enjoyable. More than anything we say in these sessions, people seem to get a lot just out of seeing a template for how an open adoption can look.
The framework of the book was mine. Crystal and I had extensive interviews about her thoughts and emotions at various points of our journey, as well as her own deconstruction of how we got to where we are. For a book that is largely about how adoptive parents and birth parents can be on the same "side," rather than the traditional concept of competition between the two sides, it seemed important for us to work together on this book.
As for which came first, her words or a space for her words, I believe it was mostly the former. We had a few jam sessions in which we put as much on the table as we had in us. I took notes and the book began to take shape. Sometimes the book fit around her words and sometimes her words fit into the book.
I suppose in that sense, the way the book took its form is much the same way Crystal and I have taken our form.
~~~~~
Lori Holden blogs from Denver at LavenderLuz.com.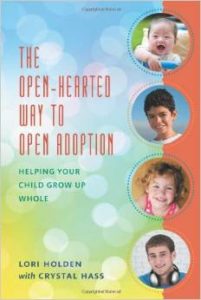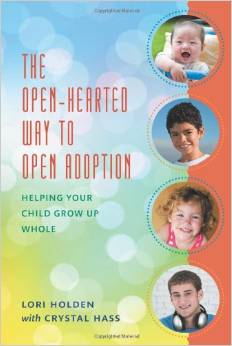 Her book, The Open-Hearted Way to Open Adoption: Helping Your Child Grow Up Whole, written with her daughter's birth mom, is available in hardcover and e-book through Amazon or your favorite online bookseller.
For most of my life, through school and college and dating and infertility treatments, I was mostly guided by my head. I learned early on the surest way out of any problem was to study it, analyze it, work it, contemplate it.
I was pretty successful with this method. I earned several degrees, didn't marry several Mr Wrongs, and navigated several medical interventions — all with the power of my intellect (which is not as colossal as it may sound here, and there weren't THAT many Mr Wrongs down on one knee).
But when I arrived on the doorstep of adoption, I needed to take my default Data approach (sensible, information-based)
and add in the less familiar Deanna Troi approach (sensitive, compassion-based). Adoption and, more specifically, OPEN adoption, was something I couldn't think my way through. I couldn't study my way through or weigh my options through or test my way through with a #2 pencil.
I had to FEEL my way through.
Open adoption has engendered a huge shift in how I move through life. From Day 1 with Tessa's first mom, Crystal (contributor to our how-to book on open adoption), I have had opportunities to choose between what feels right and what makes sense in cases where they are at odds.
Pulling another organ into service for decision-making and leadership has had an added benefit: parenting itself requires the involvement of one's heart as well as one's head. I couldn't think my way through my son's fight with his BFF. I couldn't think my way through one of my daughter's tantrums (no thinking occurs for either of us during one of those). Book learning goes only so far.
It's not that I turn off my intellect, but that I also tune into my heart for answers. My friend Gayle Swift calls this AQ, Adoption-attunement Quotient.
Living from my heart requires me to just. be. present. Abiding in a situation and with the people in it. Being open to insight, inspiration and intuition. Which I can add to intellect.
Open adoption has brought me more deeply into thinking+feeling. I used both my head and heart to navigate Tessa's reunion with her first dad, and I used both methods to help Reed with some questions he had about his first parents.
I'm not saying that all problems are easily solved because I've got such massive brainpower and a huge, unerring heart. I make lots and lots of mistakes every single day, and some are whoppers.
I'm saying that open adoption requires that I see things from the perspectives of the others involved, that I understand the effects of my actions on them, and that I use both my head and heart as I move through life. In other words living in open adoption has taken me where I hadn't boldly gone before.
Images: Wikipedia
~~~~~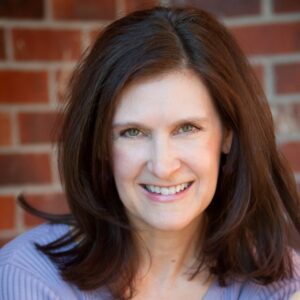 Lori Holden writes from Denver at LavenderLuz.com. Her book, The Open-Hearted Way to Open Adoption: Helping Your Child Grow Up Whole, written with her daughter's birth mom, is available in hardcover and e-book through Amazon or your favorite online bookseller.
Our review of Lori's book: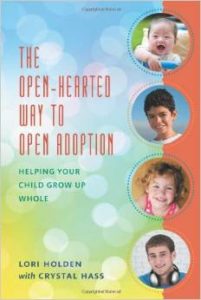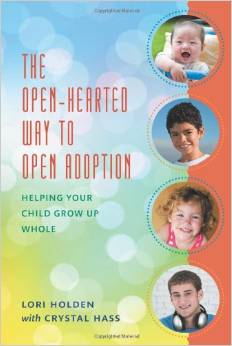 Open adoption has moved beyond the experimental stage and become the norm for most contemporary domestic adoptions. It has also created awareness that even with international adoptions, every effort should be made to gather as much birth family information, to preserve and respect these ties and to foster ongoing communication. We now recognize that connection to and respect for an adopted child's biological roots is integral to successfully unify their dual heritage. Still, the concept remains shrouded in apprehension, confusion and curiosity. How is it possible for a child to have two sets of parents involved in their lives?
Questions abound in the minds of prospective adopters as well as expectant parents contemplating adoption for their unborn child. (Do we need a contract? Is it enforceable? Desirable? Isn't open adoption confusing for the child?) These and many more issues are addressed in The Open-hearted Way to Open Adoption by Lori Holden and Crystal Hass. They are the adoptive mother and birthmother who have an open adoption relationship.
There are many reasons to recommend this excellent book. It overflows with practical suggestions for how to navigate the constantly changing seas that permeate open adoption. Not just for adoptive parents, it offers ideas for all members of the triad because the three are inextricably connected. Each will be a permanent part of the child. Only the degree and level of involvement will vary. The influences of DNA are forever, just as the influence of the adoptive family's nurturing will permanently shape the child. (Lori refers to these factors as biology and biography.)
Lori and Crystal Hass (the birthmother of one of Lori's children,) share strategies, ideas and personal anecdotes that are valuable, sensible and practical. They offer options not a specific blueprint for every adoptive family to follow. This makes sense since each adoption is unique. Their honesty and shared experience provide a window into living an open adoption journey. They reveal that open adoption is not without challenges and suggest "Talking about it and bringing your emotions up to a conscious level allows a healing release to occur … and prevents misunderstandings from cropping up."
But the greatest value of The Open-hearted Way to Open Adoption is the philosophical assumption that underpins the book: open adoption is fundamentally an attitude that must infuse the relationship and all of the parenting decisions. The child's best interest is the foundational premise. This may sound like an obvious fact, but all too often—especially in the past--adoption considers the comfort level, fears and of the adults over the needs of the child. Yes, each of these is an important factor, but the foremost criteria must to be child-focused. Many fear that children will be confused or distressed by having an ongoing relationship with a birth parent/s. Lori responds, "Openness is not the cause of any eruptions but instead can actually be part of the solution to them. If you've established an open relationship with your child, he is more likely to allow you into his innermost thoughts and fears. He then doesn't have to face them without you. But if you are closed, he is more alone." [emphasis added]
The Open-hearted Way to Open Adoption is a positive and inspiring book that will touch your heart as well as provide you with persuasive, practical and useful ideas. I am an adoption coach and a mom of now-adult children who came to us in the 1980s through closed adoptions. My children have reconnected with their birth mothers and I have seen first-hand the beneficial impact this reunion has brought all of us but most especially my children and their birth mothers. Lori points out that she takes her children to various professional who can provide services that she cannot: physician, dentist, therapist, etc. She writes, "I can't fill a certain emotional need that Tessa has, but I can take her to the well." (Tessa's birth mother, Crystal) That is love and that is parenting with a child's best interest at heart.  I would assert that no adoptive parent want to leave their children unsupported as they process difficult parts of the adoption experience.
Open adoption is not easy nor is it perfect, but it is far better than the old secrecy-based closed adoptions.  The greatest ingredient to success is a heart-connected attitude. This book offers a welcome, worthwhile resource for parents who are embarking on the adventure of open adoption parenting. As Lori writes, "Open adoption is a journey rather than a destination."
Growing Intentional Families Together is honored to continue our conversation with Sherrie Eldridge, an adult adoptee and tireless advocate for adoptees. She answered our questions about the upcoming re-release of her book, 20 Life-Transforming Choices Adoptees Need to Make.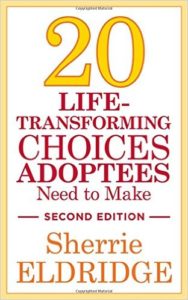 This is the second edition of the book. When was the first edition published and by whom? It was published by  NavPress  on April 4, 2003.
Who is the new publisher? Jessica Kingsley Publishers, 2 edition (March 21, 2015)
Who is the main audience for this book? Adoptees. Interviewed more than 70
Can others in the triad benefit from it? Entire triad
Are there new concepts in the book? What are they? Rite of passage, Hope, How to get unstuck from anger, Where we are to live…our focus, life purpose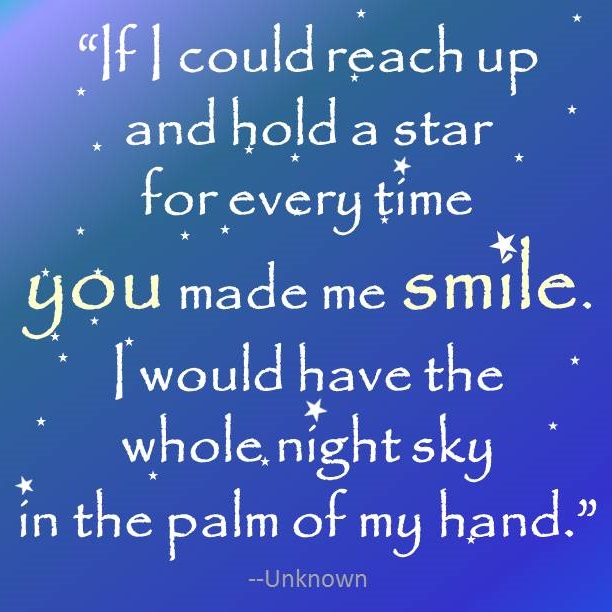 What is the main take-away for you as an adoptee from doing the 2nd publication of this book? I literally relish my adoption. I cherish it as something profound and life changing…for the best.
You say you feel like a lucky girl doing this book project. Tell me more? Retirement (haha)
When is the release date? March 21, 2015 by Jessica Kingsley Publishers
How others can contact Sherrie: Site (blog also here)      Facebook      sherriesheartlanguage@gmail.com      Sherrie Eldridge     Author page      Pinterest Page
20 Life-Transforming Choices Adoptees Need to Make is available for preorder. Jessica Kingsley Publishers officially launches this new issue on March. 21, 2015. It will be available in both paperback and Kindle formats.
In last week's GIFT blog, Sherrie had this to say about her book read more
Read GIFT's blog post on Forever Fingerprints